For those who have missed jaw dropping laptop deals this black friday or those who weren't able to get them because they got out of stock, there's an another chance to buy new laptops at stealing prices this Cyber Monday. All the e-commerce giants have already started their Cyber Monday sales and there are huge Cyber Monday discounts on laptops as well. So, no need to stand in those long queues and go to crowded stores. Just sit back, relax and enjoy all the best cyber monday laptop deals of 2017 with a cup of coffee at your home.
Best Cyber Monday Laptop Deals of 2017
Acer Aspire 1 – Cheaper gets more cheaper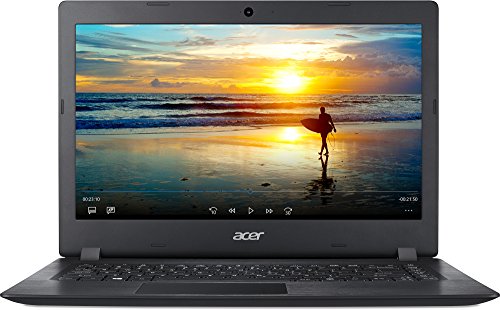 Acer Aspire 1 with its regular price was already a value for money deal but this cyber monday, it is available with even more $40 off which brings down its price to just $179.99. The Acer Aspire 1 is a perfect companion for basic activities such as web browsing, email and document editing. It has 14-inch full HD display which is a unique aspect of this cheap priced laptop. As far as its hardware is concerned, it offers 4GB of RAM, Intel Celeron N3450 quad-core processor and 32GB of internal storage. The laptop's battery backup is also outstanding with up to 9-hours of battery life!
Acer Aspire E15 w/ Core i3, 4GB RAM and 1TB HDD for $314
The Acer Aspire E15 line of laptops have been the best selling laptops in various segments through out the year. The budget Aspire E15 which is our top choice for laptop for home, is available with $35 discount this Cyber Monday. It comes with a 15-inch full HD display, Intel Core i3-7100U processor, 4GB RAM and 1TB of hard drive. Other notable features of this laptop are a backlit keyboard, CD/DVD drive and up to 12-hours of battery life.
Acer Aspire E15 w/ Core i5, 8GB RAM, 256GB SSD and GeForce 940MX for $549.99
If you want a power-packed machine then Acer Aspire E15 with kaby lake i5 and dedicated Nvidia GeForce 940MX graphics is your best laptop you can get at $549.99. You get $30 discount on its already justifiable price tag of $579 which makes this one of the best cyber monday laptops deal of 2017. | $549 on Amazon
Best Budget Laptop DealASUS VivoBook F510UA w/ 8th Gen Intel Core i5 Processor for just $599.00 $499.00 on Amazon (SAVE $100)
Best Ultrabook DealASUS ZenBook UX330UA Ultrabook w/ Core i5, 8GB RAM and 256GB SSD for $759.99 $699 from Amazon (SAVE $60)
Save $120 on Dell Inspiron 13 5000 2-in-1 w/ 8th Gen Intel Processor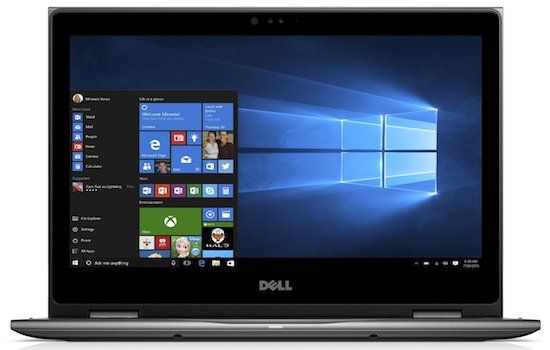 The Dell Inspiron 13 5000 2-in-1 laptop with 8th Gen Intel Core i5 processor, 8GB of RAM and 1TB HDD is available with a huge discount right now at Amazon. It is one of the best laptops for travellers with powerful set of specifications, long battery life and lightweight chassis. Save $120 and buy it now for just $699.99 $579.99 from Amazon.
Acer Aspire R15 Convertible Laptop w/ Core i7, 12GB RAM and 256GB SSD for $699 (SAVE $150)
If you're looking for a powerful and versatile laptop this Cyber Monday then Acer Chromebook R15 is available with a discounted price of just $699. For that price, you're getting an Intel Core i7-7500U dual-core processor, 12GB DDR4 RAM and 256GB SSD for storage. The laptop weighs just 4.7 pounds and it can run up to 9 hours. | $849.99 $699.99 from Amazon.
MSI GL62M w/ quad-core i7 and GTX 1050Ti for $899.99 (SAVE $200)
Are you looking for a powerful budget gaming laptop? Then look at no other laptops then MSI GL62M. It is powered by Intel i7-7700HQ processor with 8GB of RAM. The laptop comes with 1TB of hard drive and 128GB of SSD which adequately fulfills all the performance requirements. This laptop comes with latest NVidia GeForce GTX 1050Ti 4GB DDR5 graphics which makes this laptop a powerful work horse laptop for gaming. Amazon is offering $200 discount on this highly specced laptop so it is selling like hot cup cakes right now. Grab this deal before it gets out of stock!
SAVE $400 on MacBook Pro 13 w/ Touchbar
If you're looking for the best deal on new 13-inch MacBook Pro then Amazon Cyber Monday Laptop sale has the best deal for you. You can buy the MacBook Pro 13 with Intel Core i5, 16GB RAM and 512GB SSD for just $2,399.00 $1,984.00 right now. That's total $400 less than its list price!
Check out other MacBook Pro Deals at BestBuy
These were all the best cyber monday laptop deals of this year. We would also recommend you to checkout our recommended black friday laptop deals of this year because there are lot of laptops there which are still available at discounted prices.
We request you to avail these deals and offers as soon as possible because there are lot of people trying to get these deals and hence they can get out of stock anytime. Happy holidays and keep visiting this page to see updated laptop deals of cyber monday 2017.