It's time to get back-to-school for all students of United States and hence, it's the perfect time to buy a laptop right now. Well, who wouldn't want a powerful and fascinating laptop to carry them to the school? We here at laptop under budget understand this concern of yours and have thus brought the best available laptops aka work machines deals for your work at school.

Like every year, this year has arrived with some huge back-to-school laptop discounts in department stores and websites. The department stores are noted most crowded in this time of the year, as all parents rush to get the advantage of students discounts on equipments their children will need in upcoming school year.
So, if you don't want to go there and enjoy all the back to school laptops discounts with a cup of coffee at your home, then here are our top picks, for best back to school laptop deals 2016 from Amazon, NewEgg, BestBuy, Microsoft Store and Apple Store.
Note – Some deals may require students (.edu) school emails to avail discounts.
Best Back to School Laptop Deals and Discounts
MacBook Air 13 –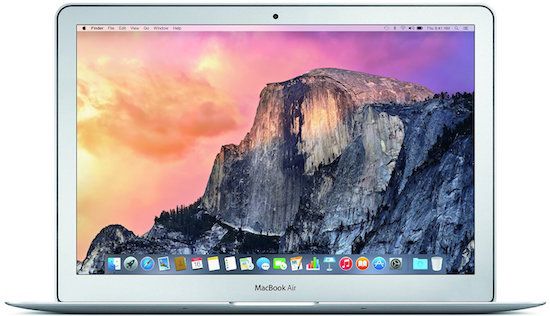 Topping the list is the globally-renowned Apple's MacBook Air. This latest 13.3-inch MacBook is the latest offering in the Air series of Apple's lineup. The laptop comes with an attractive shiny anodised aluminium chassis giving it a complete premium look. But wait, doesn't that mean it should be heavy and hefty? Well, the answer is a big NO! Apple Macbook Air is the lightest and the slimmest in its segment. This is not over yet! MacBook Air packs in a powerful configuration beneath the beautifully crafted chassis. Under the hood, the laptop is powered by an intel Core i5 processor paired with 8GB of RAM. For the storage, it offers 128GB of flash storage for a faster and efficient data transfer. We understand that, school hours are a bit prolonged now, and thus we brought this powerful device on top of our list. The MacBook Air can last up to 10 continuous hours of usage with one complete charge. So hurry on, and get your hands on this beautiful piece of technology with a huge discount of $100 on best buy. Wait the deal isn't done yet, Apple is also offering a pair of Beats earphones with this adorable laptop. Now there won't be any compromise on work and entertainment.
All Back-to-school discounts on MacBook Air –
Alienware 13 Gaming Laptop –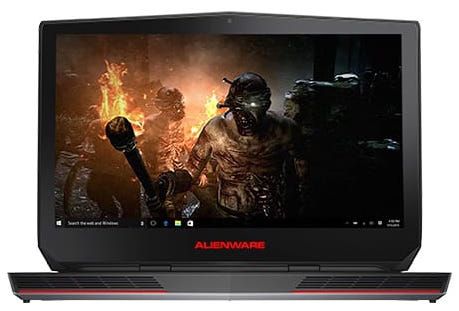 Who wouldn't like to carry a beastly gaming machine in their school bag? The latest Dell Alienware 13 is now available at a huge discount of absolutely $586 on Amazon as a best back to school gaming laptop deal. Now isn't that a steal deal? Speaking about the Alienware, the laptop comes with a matte finished hard shell giving it a perfect gaming hue. Moreover, the laptop comes with a touchscreen 13-inch WQXGA display with a very bright panel. Under the hood, the laptop is powered by the latest 6th gen intel core i7 processor paired with 16GB of RAM. Storage on the device is backed by a 512GB of SSD storage.  Gaming and all other graphic related tasks on the laptop are handled by the latest Nvidia GeForce GTX 960M. Now being a student, the important aspect for a laptop is to handle almost all the applications and accordingly, this power-packed monster from the Alienware series comes preloaded with Windows 10 operating system, making it compatible with over 1 million applications. Although the laptop is primarily a gaming-stationed one, it can still handle all the schooling essentials. The only fallback of this laptop is its battery backup, which is restricted to a continuous use of about 4 hours. But, It is always beneficiary to carry a power-packed gaming beast to the school.
All Alienware Gaming Laptop Back to School Deals –
Microsoft StoreBestBuyAmazon
Price with Student discount – $1,999.00
Offer – Get $500 Discount on Alienware 15 Signature Edition Gaming Laptop at Microsoft Store.
Price with Student Discount – $1,959.99
Offer – Save $50 on Alienware 13 at BestBuy.
Price with Student Discount – $1,263.33
Offer – Save $586 on Alienware 13 at Amazon.
Dell Inspiron 13 i7359-8408SLV Signature Edition 2 in 1 Laptop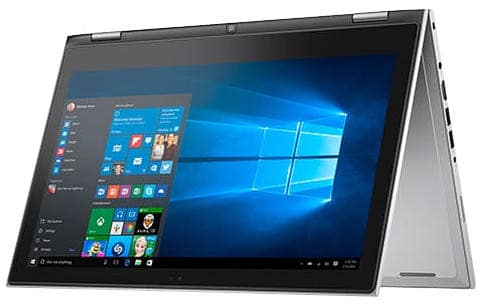 Dell is the most favourite brand in the segment of laptops. The company has earned its name and fame because of its very affordable pricing with a powerful and sturdy set of configuration. Dell Inspiron 13 is the only convertible 2-in-1 laptop, which can function as a tablet and laptop both. This slim and sleek laptop from dell is an absolute stunner when it comes to looks and productivity. It sports a 13.3-inch Full-HD LED touchscreen display with 10 fingers multi-touch support. Under the hood, the laptop is powered by the latest intel Core i7 processor paired with 8GB of RAM. The laptop runs on Signature edition of Windows 10 OS, making it free and clean from junk and bloatware. This convertible laptop can be very handy when it comes to design things as it supports sketching, taking notes directly through our handwriting, or retouch photos onscreen with the included stylus. The laptop has gained its spot in our list due to its 2-in-1 usability and because of its stylus support and more importantly, it is now available with a back to school discount of $300 on the Microsoft store. So go steal this students laptop deal!
$699.00 | Buy From Microsoft Store
All Student Discounts on Dell Inspiron 13 i7359-8408SLV 2-in-1 Laptop –
Toshiba Satellite S55t-C5165 Laptop –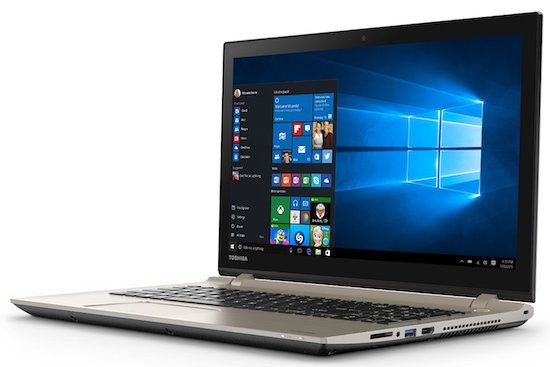 Toshiba's satellite series of laptops have already earned the user's trust in terms of performance and reliability. Accordingly, the company has started to roll out various laptops covering each and every niche for specific users. Speaking about the aforementioned laptop, Satellite S55t sports a 15.6-inch Full-HD display and comes with very bright and vivid panel. Speaking about the configuration of the laptop, it is powered by a 2.6GHz intel core i7 processor paired with a massive 12GB of RAM. Graphics on this work machine are handled by a 4GB of NVIDIA GeForce GTX 950M. Now, the aspect which makes it a perfect laptop deal for the students is the stripped down a price, for which it is offering such a long list of specifications. Moreover, the laptop comes with a 1TB of SATA hard disk making it compatible to store a large number of files. Software on the device is managed by the latest Windows 10 operating system, making it compatible with almost all the applications.
All Back-To-School Students Discount Deals of Toshiba Satellite S55t-C5165 Laptop –
ASUS Laptop F555UA-EH71 Laptop –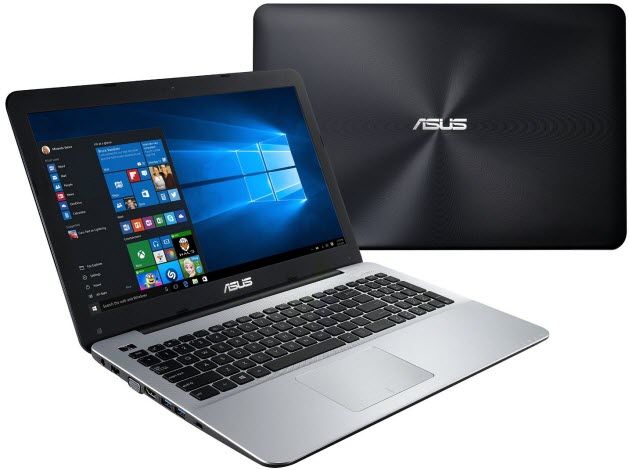 Everyone surely likes to have a brand new dazzling yet powerful laptop to carry around along with them. Accordingly, the Asus F55UA laptop is a slim, sleek, and a very premium looking laptop which comes with a brushed metal finish. Its not just the exterior of the laptop which aided it to get on our list, it is the even powerful set of configuration in the laptop making it a perfect value for money. It's an intel core i7 processor under the hood, running the show. Multi-tasking on the device is aided by an 8GB of RAM and the storage department is backed by a 1TB of hard disk. The laptop comes in various classy colours and comes with a very ergonomic design making it a perfect carry around device. Moreover, on a single charge, the laptop is sure to provide a reliable 5-6 hours of continuous usage. This isn't done yet, if you buy it from NewEgg, then they are giving a Windows tablet for free this back-to-school season. So hurry up, it is a perfect time to grab your next work machine because you'll never get such amazing school or college laptop deal again.
All Student Deals of Asus F555UA-EH71 Laptop
Best BuyAmazonNewEgg
Price with Student discount – $599.00
Offer – Free 6 months Internet Security Subscription.
Price with Student Discount – $599.00
Offer – No Discounts, already at best price.
Price with Student Discount – $599.00
Offer – Get Free 7-Inch Windows Tablet Free with this laptop on NewEgg.com
These were the hot back to school laptop deals of 2016 which you can get right now. Well, it's still early back-to-school season so there will be many deals and discounts offered by vendors later on. To catch up all of them, keep checking this post for getting latest back-to-school laptop deals and discounts.