Memorial day is just round the corner and like every year computer sellers and online stores are hosting a huge memorial day sales right now. There are huge discounts on laptops this year so if you were planning to buy a new laptop then we think this is the best time to buy it. We at Laptop Under Budget always make our efforts to reduce your efforts of finding best laptop, so this memorial day holiday weekend we have came up with the top 8 best memorial day laptop deals which will help you save a lot on your new laptop.
Memorial day is celebrated in remembrance of the people who died serving US armed forces. To honor them there are huge discounts at shops and online stores across the country. To help you find the best laptop deal this memorial day our team of laptop professionals cherry-picked the best memorial laptop deals of 2018 from Amazon, Best Buy, NewEgg and other online laptop retailers.
Advertisement
Best Memorial Day Laptop Deals 2018
1. MacBook Air 13 – SAVE $250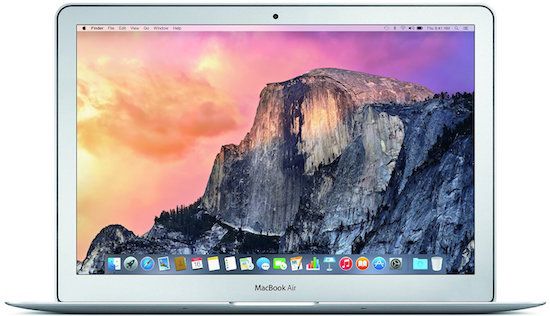 We haven't seen any significant updates to the MacBook Air since its launch back in 2015 but we think it is still a great computer for the money. The lightweight form-factor and performance that it offers for the everyday productivity is still unmatched by its Windows rivals. The MacBook Air 13 with 8GB RAM, Intel Core i5 processor and 128GB SSD is on discount right now and is available for just $749.99 at Best Buy. The laptop offers a 13-inch retina display, a backlit keyboard and houses 2 x USB 3.0 ports with SD card slot and Thunderbolt port. Although, it has aging 5th Gen Intel Core i5 processor, it still outputs adequate amount of performance for basic to mediocre computing needs.
Best Buy also has memorial day offer on New MacBook Pro. You get $350 OFF  on all 13 and 15-inch models. | Configure Yours Here.
2. Lenovo Yoga 720 – With 4K Display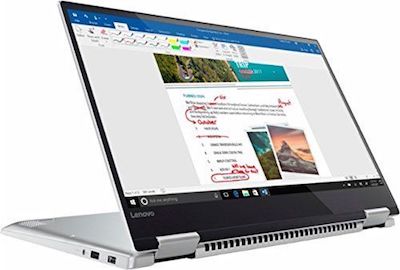 The Lenovo Yoga 720 is the best convertible laptop you can buy this memorial day. It is perfect for the people who are looking for a portable workhorse computer. The laptop offers powerful configuration and it comes with a beautiful 15-inch 4K touchscreen display. Sitting inside is an Intel Core i7-7700HQ quad-core processor paired with 16GB of RAM and a 512GB of SSD for storage. The laptop also has an Nvidia GeForce GTX 1050 dedicated GPU which makes it a perfect choice for photographers and videographers who wants a computer to edit photos and videos on the go.
From specs it looks pretty impressive isn't it? Well, its price has got even more impressive this memorial day. Best Buy is offers $300 off on this convertible laptop and you can buy it right now for just $999.99! That's a steal deal!
$1299.99 $999.99 | Buy Now at Best Buy
3. Lenovo Legion Y520

Finding the best bank for buck gaming laptop under $1000? Then, look nowhere than this Lenovo Legion Y520 memorial day gaming laptop deal on NewEgg. You get a $270 off on the Lenovo Legion Y520 variant which comes with an Intel Core i7-7700HQ processor, 16GB of RAM, 1TB HDD + 128GB SSD storage and Nvidia GeForce GTX 1050 Ti GPU. It is a very well-built machine with nice keyboard and 15-inch full HD IPS display. It offers a great value overall and with the discounted price, this is one of the best gaming laptops you can buy this memorial day.
Want a Lenovo Legion Y520 with powerful GTX 1060 GPU? Check out this deal on Lenovo store – $348 OFF
4. Alienware 15 – With 8th Gen i7 and GTX 1060 OC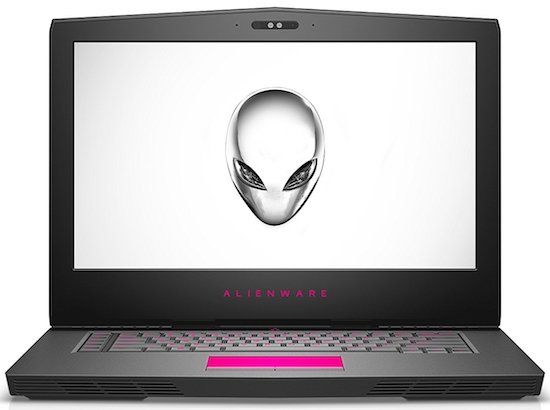 We generally see discounts on older laptop models in this type of sales, but Dell is generous enough to put their recently refreshed Alienware laptops on discounts this memorial day. The Alienware 15 with latest 8th Generation Intel Core i7-8750H hexa-core processor and overclocked GTX 1060 is available with $300 discount right now. You can get a brand new Alienware 15 gaming laptop with all the latest specs for under $1500.
Check out this deal on Dell.com
You may like to check out – Our Top 10 Picks of Gaming Laptops Under $1500
If you're a power user then
Alienware 17 with new Intel i9 processor and overclocked GTX 1080
is also available with $600 discount right now at Dell.com. |
Check it out here
.
5. ASUS ZenBook UX330UA-AH55 Ultrabook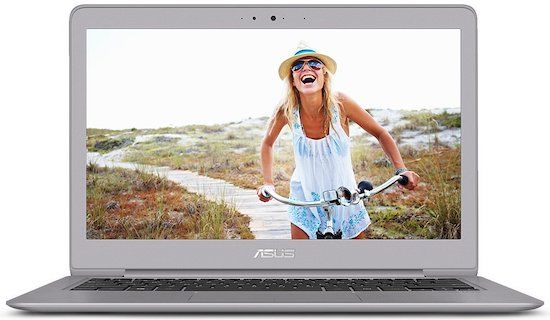 The Asus ZenBook UX330UA-AH55 laptop is the best ultrabook you can buy right now in $800 price range and currently it is available with discounted price on the occasion of memorial day. The actual price of this laptop is $749 but as a memorial day deal, it is available for just $699.00. For the price, you are getting the powerful hardware specifications packed inside the all-metal chassis which weighs just 2.6lbs! It has 13.3 inch anti-glare full HD IPS display which is bright and sharp. It has nice keyboard and precision multi-touchpad with multiple finger gesture support. This laptop has all required ports like USB, micro-HDMI, 3.5mm headphone jack and also microSD card slot. However, this laptop does not come with CD/DVD drive because of its thin design. This laptop is powered by 8th generation Intel i5-8250U processor, 8GB of RAM and 256GB of extremely fast SSD storage. This lightweight and thin ultrabook packs enough room to pack huge battery pack inside. On single charge this laptop can run up to 12 continuous hours so overall, it's totally a steal deal which no one should miss.
MORE: The Best Laptops for College Students of 2018 – For All Majors and in all Price ranges.
6. Lenovo ThinkPad X1 Carbon – Save $644 on The Best Business Laptop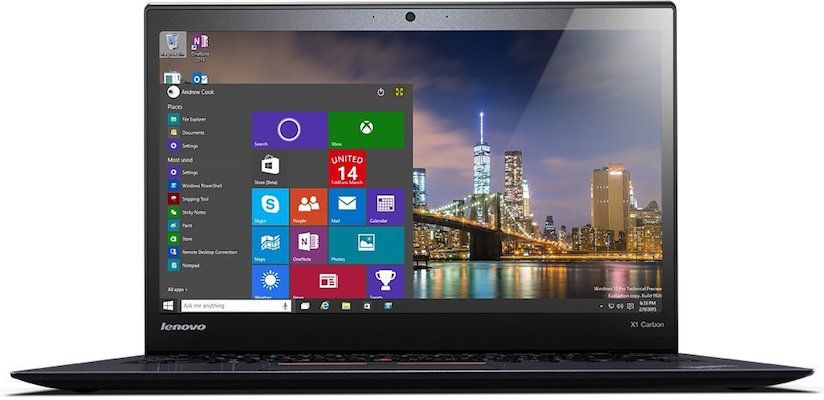 The Lenovo ThinkPad X1 Carbon which is our top choice of business laptop of 2018 has got a huge price cut this memorial day. Lenovo is offering up to $644 off on its latest 6th Gen ThinkPad X1 Carbon laptops, depending upon the configuration you choose. It comes with an excellent built quality and can be bought with current generation Intel Core i5 or Core i7 processor with up to 16GB of RAM and 1TB of SSD.
7. HP Spectre X360 – $150 OFF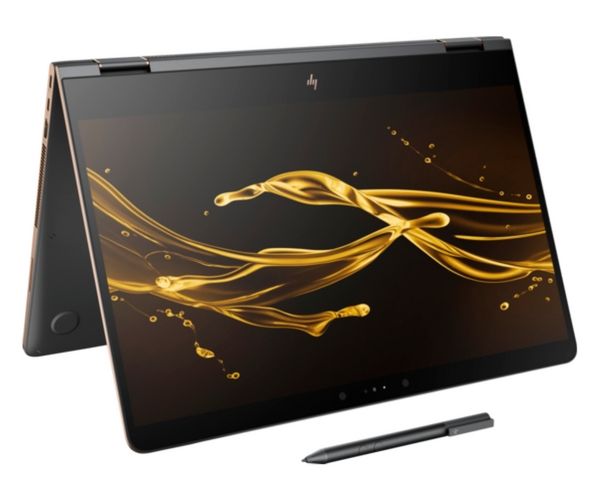 The HP Spectre X360, a stunner among the convertible laptops offers excellent build quality and hardware for the price. It is available in two different sizes and HP is offering great discounts on both 15-inch and smaller 13-inch models. The 15-inch model with 4K touchscreen display, latest 8th Gen Intel Core i7 processor, 16GB of RAM, 512GB SSD and Nvidia GeForce MX150 GPU is available right now for just $1,599.99 $1,449.99 at HP Store, making it a great choice for content creators. It can be paired with optional Pen and used it for drawing and taking notes.
And, if you're looking for a lightweight and smaller convertible laptop then HP Spectre X360 13-inch with 8th generation Intel Core i5 processor, 8GB of RAM and 256GB of SSD is also on discount and it is available at an even sweeter price tag right now of just $1,189.99 $939.99 from HP.
8. $200 OFF on Microsoft Surface Pro, Surface Laptop & Surface Book 2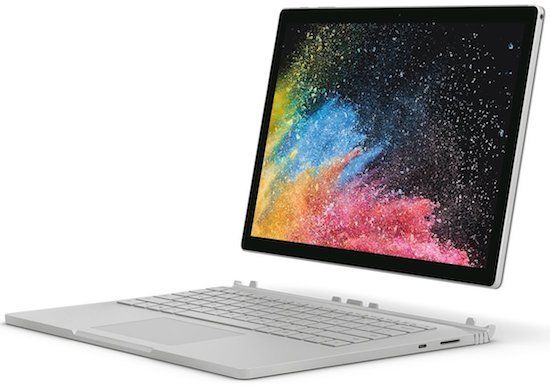 If you want a pure Windows experience then Microsoft's Surface devices are also on sale this memorial day. You can configure Surface Pro tablet, Surface Laptop or Surface Book 2 with your choice of specifications and get $200 OFF on its original price. | Avail this offer at Microsoft Store
Other Noteworthy Memorial Day Laptop Deals –
That's it folks. These were the top 8 best memorial day laptop deals of 2018. We have compared prices of all laptops on all major online stores to confirm above mentioned best memorial day laptops deals. We hope that this holiday laptop deals guide help you to buy best laptop for yourself this memorial day.
Advertisement