The Acer TravelMate lineup has been there for a while. It's primarily aimed, as the name suggests, at frequent business travelers who require a thin, lightweight machine that won't let them down during presentations or while working on a spreadsheet. It's not much of a tall task, but in a world full of ThinkPads and Vostros, the TravelMate lineup has made a name for itself. Enough for Acer to refresh it with the latest AMD Ryzen processors.
We spotted the new Acer TravelMate P2 on Amazon China with the model number TMP215-41-G3, revealing the price and hardware specifications. In fact, the laptop has also been spotted on Acer's product page for Austria and Germany, but since there's no store listing and also no news surrounding it, we're presuming it hasn't publicly launched yet. Considering the demand for business laptops in the United States, a US launch may not be too far away either.
Advertisement
Acer TravelMate P2 Specifications
According to the Amazon China listing, the Acer TravelMate P2 features a 15.6-inch display with 1920×1080 resolution and a 60Hz refresh rate. We spotted variants with 8GB DDR4 RAM with an additional slot for expansion, along with 512GB M.2 PCIe SSD, with no available HDD slot. The laptop boasts of MIL-STD 810G certification, typically found in rugged gadgets indicating high durability. It weighs 3.9 pounds with just 19.9mm thickness.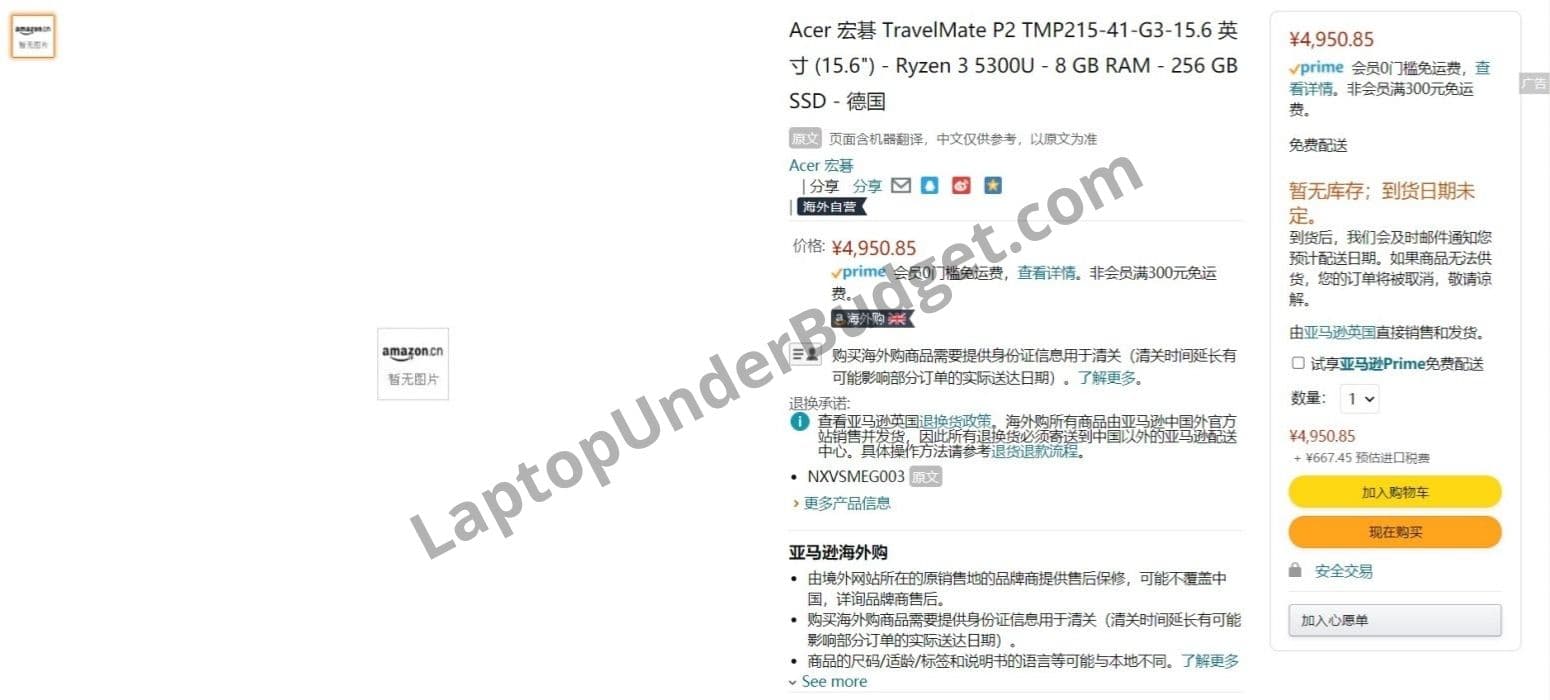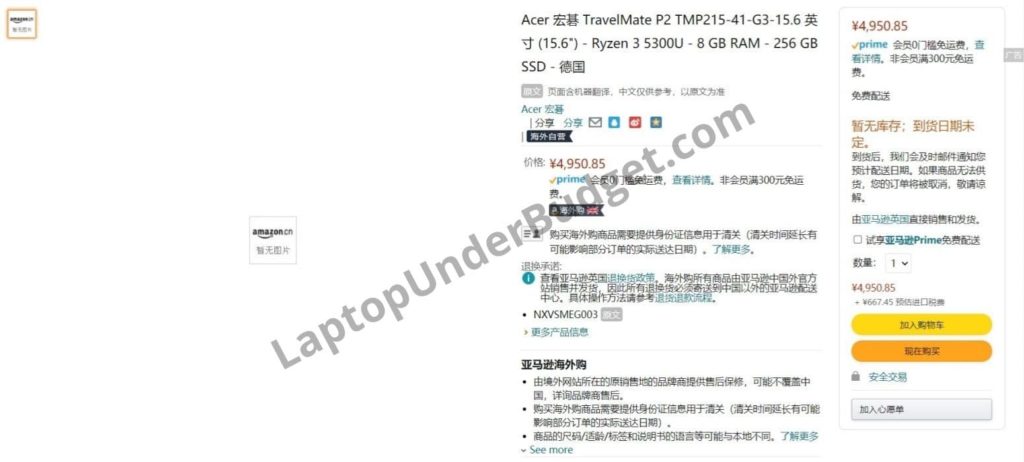 Acer is also likely planning to launch this in multiple processor variants, starting with the AMD Ryzen 3 5300U and Ryzen 5 5500U. Both variants have integrated AMD Radeon Vega graphics clocked at 1.8GHz. Incidentally, we also spotted the TravelMate P2 with Ryzen Pro processors, which are made specifically for business notebooks and enterprise customers. Acer Germany lists the laptop with Ryzen 3 5450U all the way to Ryzen 7 5850U.
According to the product listings, the Acer TravelMate P2 comes with a backlit keyboard with rubber dome switches and a trackpad. It has support for TPM 2.0, indicating that it's also upgradable to Windows 11. Furthermore, there's an integrated webcam.
For ports and connectivity, the laptop features 1xHDMI, 1xVGA, 1xUSB-C 3.0, 3x-USB-A 3.0, and 1 RJ45 Gigabit LAN port, along with a 3.5mm audio jack and a barrel-pin power connector. There's also an SD card reader.
Acer packs the laptop with a 48Whr 4-cell Li-ion battery bundled with a 65W charger.
Acer TravelMate P2 Price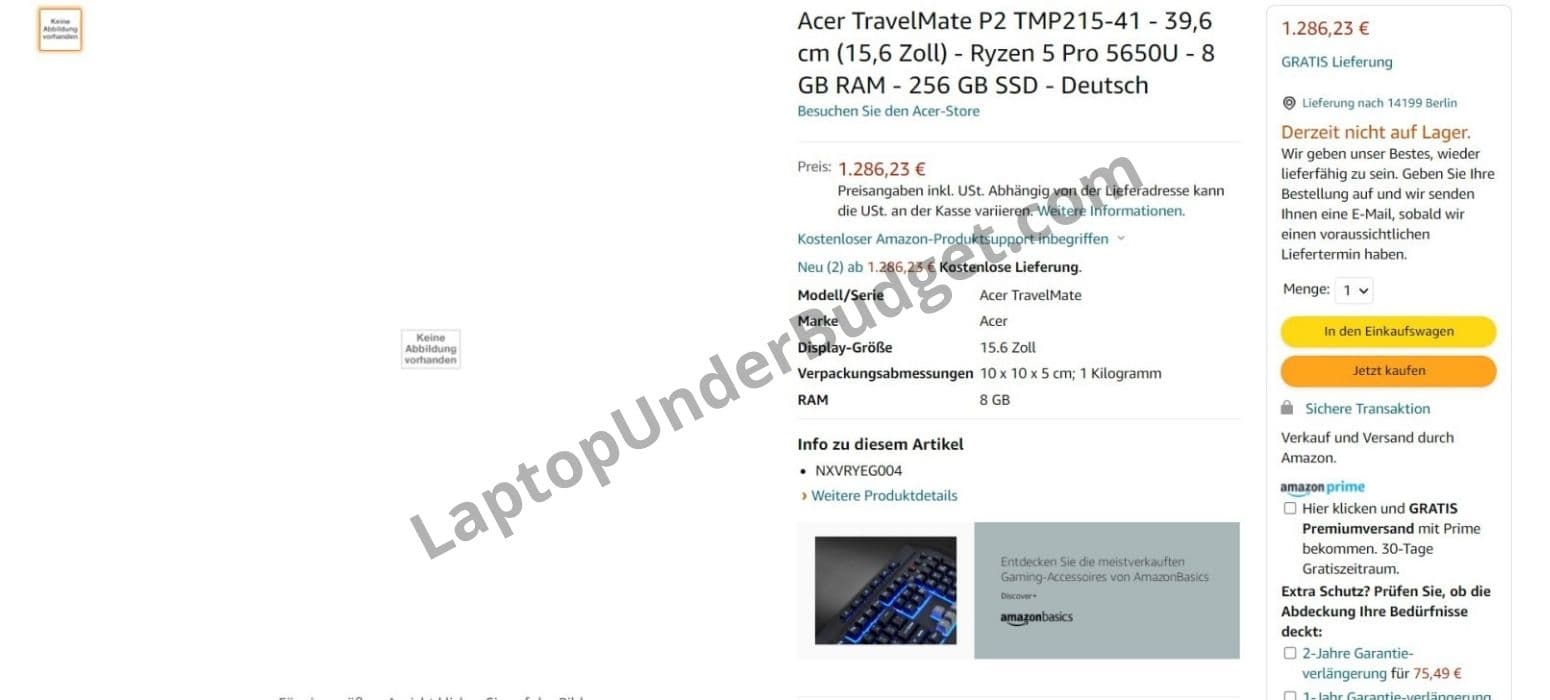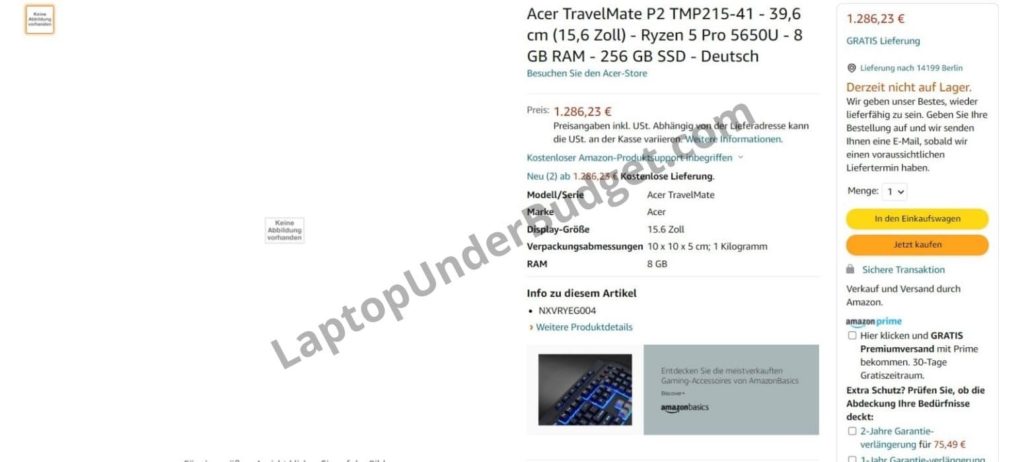 Despite the myriad of connectivity options and decent hardware under the hood, fit for business use, the Acer TravelMate P2 remains just as affordable as before. The Ryzen 3 variant spotted on Amazon China is priced at 4950.85 RMB, which roughly translates to $766 in the US. In contrast, the Ryzen 5 Pro variant spotted on a German website links to Amazon Germany at 1286.23 Euro, which roughly converts to $1523 in the US.
Should these laptops launch in the US, we can expect affordable pricing, and going by the hardware the laptop offers, it might just be a killer deal for any frequently traveling businessman.
Source: Amazon (CN, DE), Acer Germany, Geizhals.de
Advertisement