Not all but most of the laptops we recommend here at Laptop Under Budget have upgradeable RAM.
We always keep upgradeability in mind when we select the laptops to recommend to you guys. The reason is simple. There are plenty of benefits of upgrading RAM, and it is the cheapest and quickest way to make a slow laptop or PC fast again.
Advertisement
If your laptop has been feeling sluggish lately and following common solutions (like closing unnecessary programs running in the background, updating the OS and drivers, and uninstalling programs you don't use) does not seem to make any difference.
Don't worry. You don't need to purchase a new laptop just yet. Low RAM could be the reason why it's lagging so much, and adding more RAM to your computer could quickly fix those issues for you.
If you are wondering what exactly happens if we upgrade RAM in laptop, then in this article, I've explained all the advantages of increasing RAM and also some potential disadvantages to it.
Apart from that, this article would also guide you;
when exactly you need to upgrade RAM in laptop?
how much should you upgrade it to (8GB, 16GB, 32GB, or 64GB) based on your needs?
And how much performance boost can you expect by, say, upgrading from 4GB to 8GB or 8GB to 16GB RAM and more?
But to know all that, you must first understand what RAM is, how it functions, and how low system memory a.k.a. RAM affects the overall performance.
What is RAM and How It Affects Performance?
RAM (Random Access Memory) is the primary memory of the computer which gets utilized when you open a file or run any software.
It is the temporary storage that your computer's processor uses to store and access the data of the files and software you're working on at the moment. And unlike secondary storage devices like HDD or SSD, all the data in RAM gets erased as soon as you shut down your computer.
Didn't get it? Don't worry.
Let's understand the function of RAM with an example.
Let's say you want to create a new word document. So, you open the MS Word, and in the background:
Your computer's processor finds the MS Word from the secondary storage (HDD or SSD) and loads it in the RAM of your computer.
You write the paragraphs, add tables, all those edits you make to that file is stored in RAM, until you save the file.
After you save the file the copy of that file is saved in the secondary storage device (like HDD or SSD).
Finally, after saving the file when you close the MS Word your processor frees the RAM allocated to it.
This is how the RAM functions.
Now let's say you've opened up too many tabs in your web browser, or a heavy editing software or a game, the RAM is what's getting utilized. If all the current running programs do not get sufficient RAM allocated, the computer struggles to run them smoothly and you'll face issues like lagging or crashing of programs.
So, this is how low RAM affects the overall performance and, in a way, cripples your laptop or PC. Even if the processor is capable enough to take on more load, due to low RAM the computer struggles as there is not enough RAM to allocate to programs.
In most cases, this is an indication to upgrade the RAM. But how to find out if my laptop or PC is low on RAM?
Well, below is the video that teaches how you can check your computer's real-time RAM utilization.
Open all the programs and/or the files you use on daily basis and then check how much of your computer's RAM is getting utilized. It will show you your exact RAM usage and help you identify if your laptop is lagging due to low RAM or if there's some other issue that you need to investigate.
With that clear, let's discuss all the benefits you can have by adding more RAM to your laptop.
What Are the Advantages of Adding More RAM to a Computer?
The explanation on how the RAM functions above would have given you some clue on how more RAM can benefit you with the tasks that you do every day. Still, below we have mentioned 10 advantages of adding more RAM to your laptop (we bet the 8th one would surprise you!).
1. Video Editing With No Hiccups
Video editing is one of the most challenging tasks you can throw at any computer. Firstly, the editing software itself is pretty demanding, plus you have to keep the folder with all your source files open. And also, play those files (which are often GBs in size) in the background to find good scenes from them for editing.
All of this requires a lot of RAM, and since all the edits you make also get stored in RAM (until exported), with less left RAM, your computer starts lagging while you are editing.
So adding more RAM would make the editing process considerably smoother, and at the same time, it would also make your laptop or PC capable of handling more intricate video editing. Like you'll be able to add more effects and transitions and even color-correct your footage to produce more professional-looking videos overall.
Expert's Tip: We recommend at least 16GB of RAM for professional video editing. Though it's also possible to do light video editing like making cuts and adding text and transitions smoothly on a laptop with 8GB RAM.
2. Higher FPS in Games
While gaming mostly depends on the GPU, but yes, the low RAM can affect gaming performance of your laptop or PC. What exactly happens is certain games require certain amount of RAM, and if your RAM is less than ideal for that particular game, you would get less FPS despite having enough capable CPU and GPU.
So, upgrading RAM would result into more FPS and a smoother gaming experience overall.
Though it's worth to note that you'd not notice much improvement in gaming performance if your RAM is already adequate. Like if you already have 16GB of RAM, it is enough to run most modern games without any issues. So, in such a case upgrading to say 32GB won't make much of a difference in FPS. In that case, you should focus on other upgrades maybe a better GPU (if you are upgrading your PC) or a faster SSD.
But if your laptop or computer has 4GB or 8GB of RAM, then sure upgrading it to 8GB or 16GB would make a significant difference in the gaming performance of your PC or laptop.
Does More RAM Improve Integrated GPU Performance?
YES! Unlike discrete GPUs, the CPU's integrated GPU does not have its own VRAM (or video memory). It uses a portion of the RAM that computer has to do its job. So, adding more RAM would mean more memory could be allocated to integrated GPU for its use. Resulting into improved integrated GPU performance and ultimately smoother experience with gaming or any other graphics-oriented task on a laptop with no dedicated GPU.
Related Guide: The Best Budget Gaming Laptops Under $500
3. Increased Productivity with Smooth Multitasking
Often times when we get deep into work, we forget about all the programs we open and they keep running in the background, until the laptop starts slowing down!
Then you are forced to close the windows with regret because you have a feeling that you might need it later to accomplish the task that you have in hand. But because your computer cannot handle having anymore programs opened at a time, you are forced to close them.
This happens with best of us and it affects our productivity a lot. Also, not to mention, the messengers and video meeting apps like slack and zoom that are always open in the background, eating up memory from the time you start your computer.
So upgrading RAM on your computer would save you from such dilemma and drastically improve the multitasking performance of your laptop or PC. And that would lead you to be more productive as your computer now allows you to open and run as many apps and files your work might demand without any signs of slowing down.
Expert's Tip: If there's area where upgrading RAM shows the most noticeable improvement in performance then it is multitasking. So, if your computer is running slow with everyday jobs like web browsing, or creating presentations and managing sheets, go for the RAM upgrade. We recommend having at least 8GB RAM for such tasks but more the better.
4. Effortlessly Browse with Multiple Tabs Open
These days you can do everything in a web browser. In fact, there are devices that are completely based off the OS that has been derived from the most popular web browser, the Chromebooks.
With online tools like Canva and game streaming services like Nvidia GeForce Now available, it's possible now to do professional photo and video editing or play AAA games on a browser these days!
Though all of that and the other web apps and sites you open, run on the different tabs on your browser. And all those tabs are nothing but a separate instance of your web browser occupying your RAM.
So, as your needs from your web browser advances, there also comes need of more RAM. Hence upgrading to the RAM of higher capacity than you currently have would lead to smoother web browsing that too with more tabs open than previously.
5. Leave Printing as a Background Task
Do you have to leave your computer idle when the prints are going on because you are afraid it might freeze in between and interrupt printing? Well, that's a sign of low RAM.
What happens is when you print any document, it gets stored in the RAM of your computer temporarily. The CPU processes the document and according to your printing requirements it sends the appropriate signals to your printer. And if your documents have a lot of images and you want it to be printed at the highest quality, it takes up more space on your RAM.
Hence, by doing a RAM upgrade you can have your computer handle printing more efficiently and with enough RAM you can even have it running in background while you are getting other work done.
6. Quick Boot/Shutdown and Reliable Sleep/Wake Performance
With all the benefits, you would also notice your computer booting and waking up from sleep faster after upgrading the RAM.
To understand how, let's break the booting process a bit.
So, when you start your computer the CPU, just like when you open any app, loads the operating system in the RAM from HDD or SSD. Now operating system is very large in size and with low RAM capacity your CPU would struggle to load it and your other startup apps quickly.
Hence having more RAM preferably with faster speed would help your PC or laptop to boot faster.
Similarly, you'll notice your computer to be faster while waking up from the sleep after upgrading the RAM.
Unlike hibernate, where all your opened programs and its data is moved to SSD from RAM and computer fully turns off, in sleep mode, the computer remains in the low power state.
So, when you put the laptop to sleep and wake it up again there's a process that gets triggered for the operating system, which requires space in the RAM to get processed.
Therefore, after the RAM upgrade you will be able to put your computer to sleep and wake it up effortlessly without any slowdowns or crash even if you have a lot of files and apps open.
7. Speedy and Efficient File Copying
With less RAM just like everything else the file transfer speeds you get would also be slow. It does not matter even if your computer has an SSD because when you transfer files it all goes through the RAM of your computer!
So your computer's less RAM can bottleneck your fast SSD and slow the file transfer speed between your computer and an external drive.
Not only that if your RAM is too low, say 4GB and the file you are trying to transfer is also of 4GB, then your computer's CPU might have to temporarily stop other processes to handle the file transfer. In such a case, you might notice your computer to start lagging and stuttering.
By upgrading the RAM on your computer to enough capacity, you will be able to make big file transfers seamlessly in the background while you are finishing off your other important tasks.
8. Keep Your Device Running Cool and Quiet with Reduced CPU Load
If you read all the benefits of upgrading the RAM above, then one thing you might have understood that no matter what a task is, if the computer has low RAM, then the CPU is the one that gets overburdened.
With less RAM the CPU has to swap the inactive data (the data it does not need at the moment) from the RAM to HDD or SSD to free the RAM for the task at hand. This makes the CPU to work overtime.
With the adequate amount of RAM, your CPU will have to do less of such memory swapping. Hence after doing the RAM upgrade the CPU of your computer would be much less stressed. And in the laptop that translates to less heat generation and a cooler and silent operation overall, which not to forget is also good for the longevity of the device.
9. Enhanced Software and Game Compatibility
Every software or a game that you install on the computer has its minimum recommended specifications. These days most software and games require a minimum of 8GB RAM to run. So, if your laptop or PC currently has 4GB RAM, then upgrading it to 8GB would make it capable enough to support those apps and games that it could not support before.
Likewise, if you currently have 8GB RAM then by upgrading it to 16GB you can unlock the support for lot many apps and games or even features in them that require more system memory.
Now the software and games support also depends on the other hardware that your computer has, but in most cases, a cheap RAM upgrade is what you need.
10. Improved Network Performance
Higher computer RAM would not make your 100 MBPS internet connection faster to 150 MBPS. However, just like everything else, the data that you send and receive over a network also gets processed.
And to process it your processor has to allocate some memory from your total RAM to it too. So, if you have a fast internet connection but a laptop or PC with less RAM, you will notice that your internet browsing experience or just sending or receiving data on a local network is slow and not as responsive.
However, with the increased RAM capacity, your computer will be able to work in tandem with your high-speed internet connection to deliver smooth web browsing, fast file upload and download or multi-player gaming experience.
---
Now, I could go on and on telling you more benefits of upgrading RAM on your computer, but you get the idea. More RAM basically gives your computer a bigger virtual countertop to accommodate more things at once and allows you to work on things that require large space without any issues.
But are there any disadvantages of increasing ram size? Short answer: Yes!
Let's discuss them now quickly.
What Are the Disadvantages of Increasing RAM in Laptop or PC?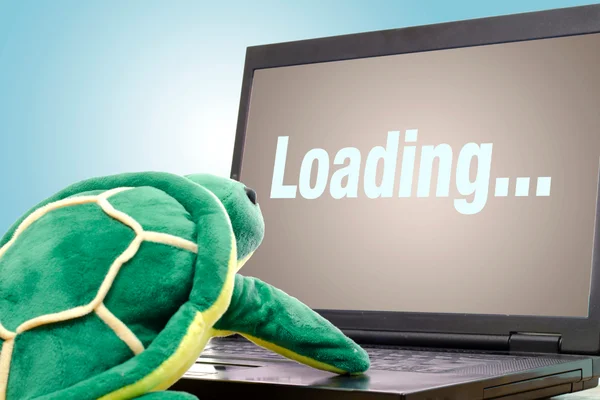 1. Selecting Wrong RAM Can Damage or Further Slow Down Your Computer
There are lots of different types of RAM. Like the RAM stick made for PC would not fit into a laptop, and vice versa, because they have different form factors.
There are also a few more things that matter like the RAM's generation (DDR3, DDR4, DDR5, etc.) and each of those generation can have different speed measured in Mega Hertz (MHz). So, you have to get the type of RAM that your PC or laptop supports or find the matching one to the one that's already installed on your computer.
Making any mistake in selecting the right RAM and installing it could damage or further slow down your computer due to incompatibility with motherboard or processor of your computer.
If you are planning to upgrade RAM on your laptop, we are planning to publish an in-depth guide that will help you step by step to find and select the compatible RAM for your laptop. Stay tuned.
2. Can Void the Warranty of Your Laptop or of Other Parts on Your PC
Most laptop manufacturers do not mind if you replace the upgradeable parts like RAM, HDD/SSD or Wi-Fi card when the laptop is under warranty. But there are some manufacturers who would consider your warranty void for just opening the back panel of the laptop! So before doing RAM upgrade always refer to the warranty pamphlet that came with the laptop in the box.
Also, when doing those upgrades if you short circuit the RAM or some other part for whatsoever reason, then that does not get covered under the warranty.
Same goes for PCs, especially the pre-built ones.
3. Too Much RAM Sometimes Does Worse than Good
Your laptop and PC's motherboard and processor has the capacity for how much of the maximum RAM it can support. Not checking the maximum RAM capacity of your laptop or PC and upgrading the RAM above the capacity could make your computer unstable, crash continuously or sometimes not start at all.
And that could also mean wastage of your hard-earned money if the RAM you purchased is non-returnable.
---
So, is upgrading RAM worth it?
Yes definitely! The pros of upgrading the RAM far outweigh the cons of it. And if you do proper research, select the right RAM and do the RAM upgrade correctly you would 100% notice improvement in the performance of your laptop or PC.
How much performance boost can you expect?
The performance improvement that you notice with RAM upgrade is more evident when you go from low to higher RAM capacity, say 4GB to 8GB or 8GB to 16GB. However, from higher to more high RAM capacity like 16GB to 32GB or 32GB to 64GB and more, the performance difference would be less noticeable as the other hardware like CPU & GPU also come into play there.
Below is the table that we have created which shows how much performance benefit you would get in gaming, content creation, multitasking and number of supported apps by doing the RAM upgrade to your laptop or PC.
It would give you a rough idea of how much the performance improvement you'd notice after doing the RAM upgrade in different types of tasks.
| | | | | |
| --- | --- | --- | --- | --- |
| Benefits of upgrading RAM from: | Improvement in Gaming | Improvement in Content Creation | Improvement in Multitasking | Improvement in App Support |
| 4GB to 8GB | Noticeable | Noticeable | Noticeable | Most software & games |
| 8GB to 16GB | Significant | Significant | Significant | Almost all software & games |
| 16GB to 32GB | Significant (if you also record or stream gameplay), otherwise not so much. | Significant (if you edit higher resolution files or have large projects), otherwise not so much. | Transformative improvement | Can support and run even the most demanding software & games efficiently. |
| 32GB to 64GB | Noticeable (if you stream your gameplay in 4K), otherwise not much difference. | Significant (if your projects are highly complex and large in size) | Could run multiple demanding apps at once. | Can support, run and multitask with even the most demanding software & games efficiently. |
Conclusion
So we hope that this article helps you to firm up your decision about whether you should go for RAM upgrade or not by assessing all the benefits of upgrading RAM and also disadvantages of doing it. You also have now the idea of when you should upgrade the RAM and how much should you upgrade it to base on your needs.
If you are still wondering, upgrading the RAM on your laptop or PC is 100% worth it in our opinion if it's running slow.
It just needs to be done properly by taking the things like your requirements and your computer's compatibility in consideration. If done properly it is the cheapest and quickest way to squeeze out more performance from your PC or laptop.
You can refer other related guides about the RAM upgrade in laptop on our website to continue your research and get informed of everything.
And, if you have any questions, we are always here to clear your doubts and put you on the right track with your every need related to laptops.
Found this guide helpful? Considering sharing it on your socials as an appreciation.
Advertisement