We are well aware of Acer's TravelMate X3410's popularity. Lauded largely for its affordable price, portability and its compatibility with business users. Now just after a couple of months, Acer has come up with its upgraded model – the Acer TravelMate X514-51. The company has been referring the latest release as their "lightest and thinnest professional notebook" yet.
Acer is rooting for this laptop to appeal to travelers and, business professionals. The category of users who are always on their feet, hence their emphasis on it being the lightest and thinnest notebook.
Advertisement
What's New?
Well, technically the TravelMate X514-51 comes with the same thickness as the TravelMate X3410 but is 'lighter' in a sense that it weighs just 2.1 pounds vs. the 3.7 pounds X3410. The chopped of pounds ultimately means losing a few key features as well, which in this case is the full-sized SD reader and legacy VGA port.
The TravelMate X514-51 boasts a magnesium-lithium and magnesium-aluminum alloy chassis which makes it possible for durability and portability to coexist. However, do not be fooled by its spindly body as even with a small form factor, Acer has managed to pack it with a fair amount of power.
Inside this Windows 10 laptop, you will find up to 8th Generation Intel Core i7 processors, up to 512GB of SSD storage, and up to 16GB of RAM with a 14-inch FHD 1080p touch display. There is also a backlit keyboard, a fingerprint sensor for Windows Hello alongside a 720p webcam. Acer claims that apart from the TravelMate being light on the body and hefty on the specs, the laptop can give up to 10 hours of battery backup. Of course, it sounds highly unlikely, but we can't be certain until we actually review the device.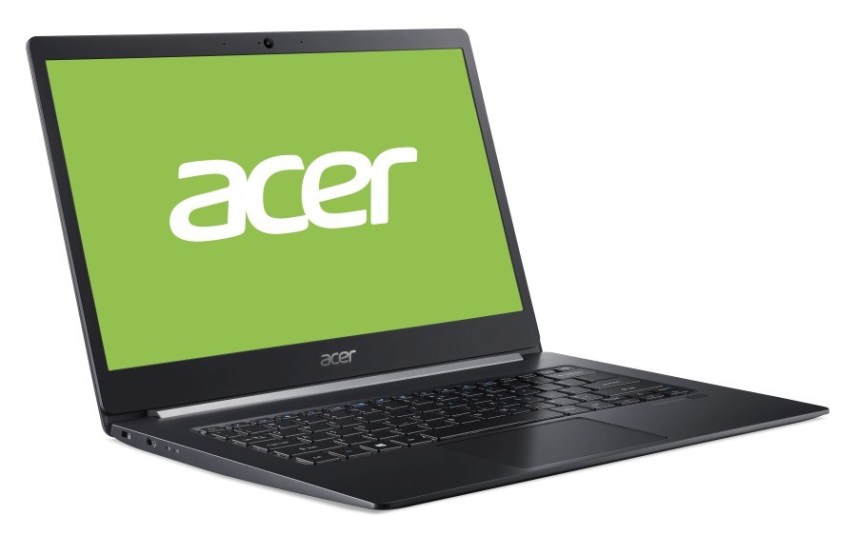 What we felt they left out of the equation was any mention of Nvidia or AMD GPU options and port selection. Some of the things the manufacturer let go of while building the small form factor of the machine we suspect. However, we do see a USB Type-A port in the pictures of the laptop which I assume is essential in business laptops.
Price and Availability
A little pricier than the TravelMate X3410, the TravelMate X514-51 will be rolled out in June, starting at $1,099.99. This price will buy you a Core i5, 8GB DDR4 RAM, and a 256GB SSD. You can always bump it up with a Core i7, up to 16GB DDR4 RAM, and up to a 512GB SSD.
Read more related stories:
Advertisement