At a special Halloween-themed event today, Apple unveiled its next-generation M3 chipsets built using an industry-leading 3-nanometer process. The company also announced new 14-inch and 16-inch MacBook Pro laptops powered by the new M3, M3 Pro and M3 Max silicon. Additionally, Apple revealed a refreshed 24-inch iMac desktop computer featuring the new M3 chip.
The M3 Chip Family
The M3 chip family represents Apple's third generation of proprietary silicon for Mac computers, following the M1 in 2020 and M2 earlier this year. Unlike previous generations built on a 5nm process, the new M3 chips utilize advanced 3nm manufacturing process technology. Packing transistors closer together enhances power efficiency and performance.
Advertisement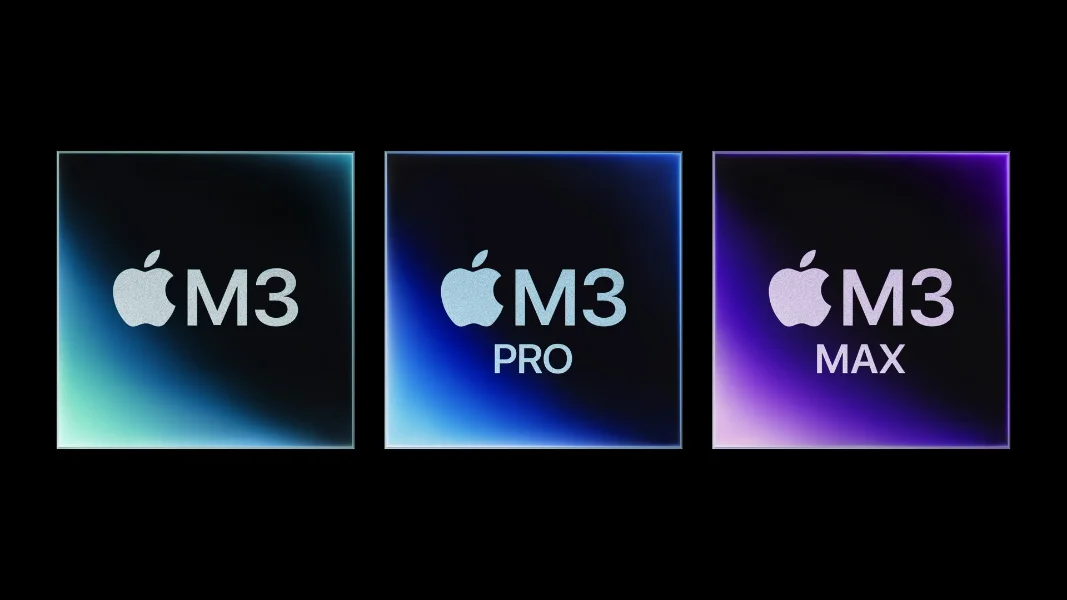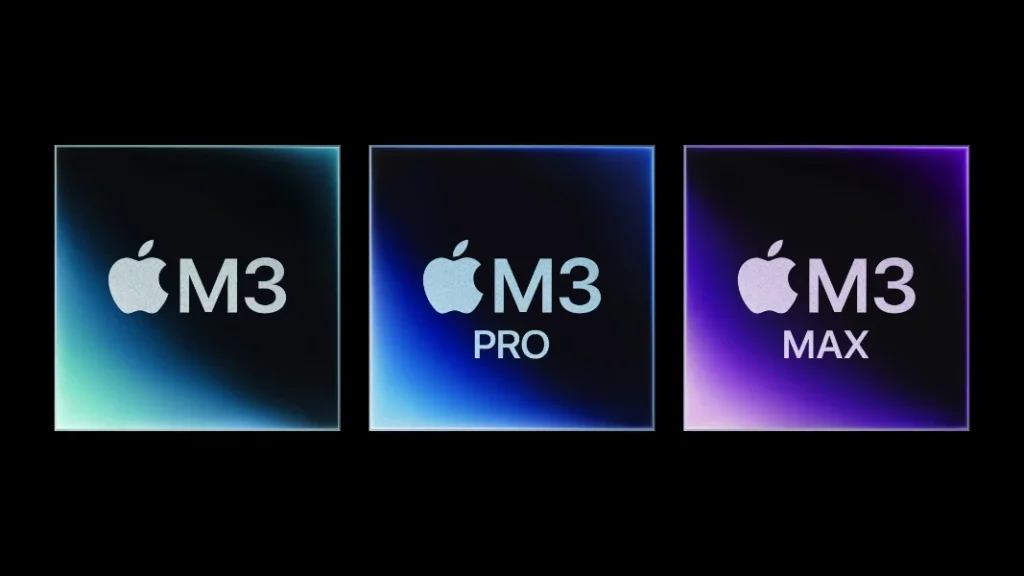 Apple is launching three variants of the M3 simultaneously:
M3: 8-core CPU, up to 10-core GPU, up to 24GB unified memory
M3 Pro: 12-core CPU, 18-core GPU, up to 36GB unified memory
M3 Max: 16-core CPU, 40-core GPU, up to 128GB unified memory
The M3 line brings new graphics capabilities to Apple silicon, including hardware-accelerated ray tracing for realistic lighting effects and mesh shading for handling complex geometry. The chips also feature a breakthrough called Dynamic Caching that allocates memory dynamically instead of setting aside fixed amounts that may go unused.
Across the board, Apple claims significant performance improvements over prior generations. The company stated the M3 Max delivers up to 2.5x faster graphics rendering versus the M1 Max, while the M3 Pro and M3 offer 1.4x and 1.8x faster rendering respectively over their M2 and M1 counterparts.
14-inch and 16-inch MacBook Pro
The new MacBook Pro laptops look identical to previous models externally but pack the new M3 silicon under the hood. They're available in 14-inch or 16-inch sizes and can be configured with the M3, M3 Pro or M3 Max.
With the addition of a 14-inch model with the base M3 chip, Apple is finally phasing out the 13-inch MacBook Pro which was the last model to include the Touch Bar.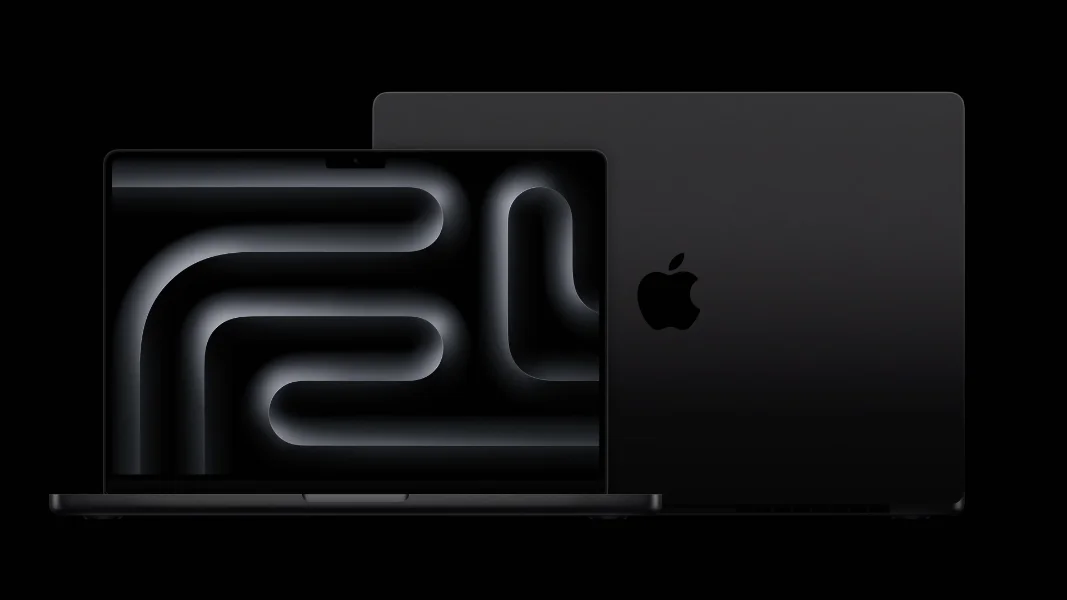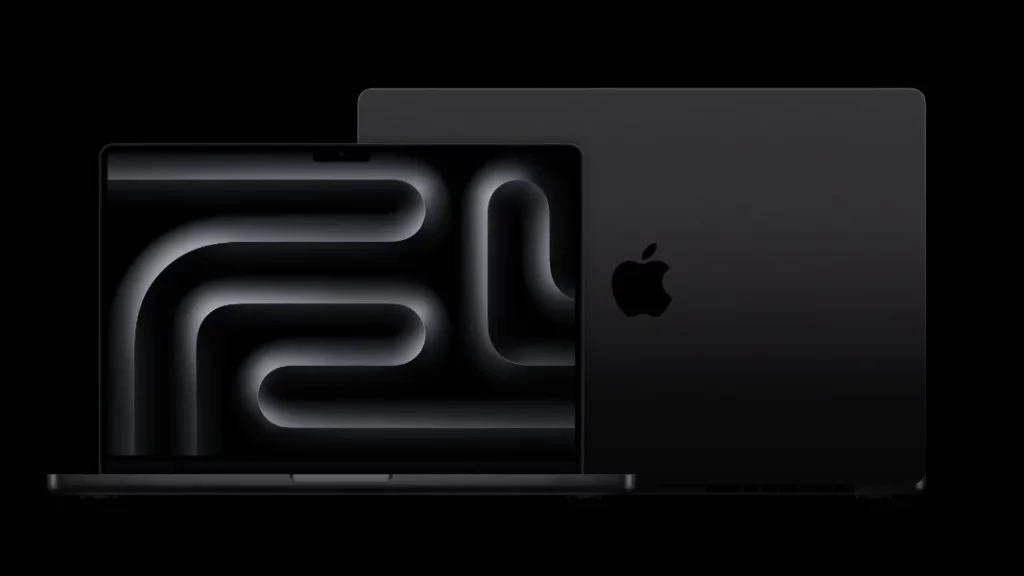 New color options include Silver and Space Black, with the latter finish including an anodized coating to reduce fingerprints. Apple claims "up to 22 hours" of battery life, the longest ever for a MacBook Pro.
Other updates include displays with 800 nits standard brightness and 1600 nits peak, 1080p webcams, six-speaker sound systems and extensive connectivity with Thunderbolt 4/USB-C ports. The laptops run Apple's macOS Sonoma operating system.
The 14-inch MacBook Pro with M3 starts at $1599. Configuring it with the M3 Pro or M3 Max pushes the base price to $1999. The 16-inch model starts at $2499. All configurations can be ordered today for delivery starting November 7.
24-inch iMac with M3
Joining the new MacBook Pros is an updated 24-inch iMac featuring the M3 chip. It retains the same slim profile and 4.5K display as previous models, while gaining speed and efficiency improvements from the new silicon.
The iMac is available in seven colors: silver, blue, green, pink, yellow, orange and purple. Apple says the M3 delivers up to 2x faster performance than the M1 iMac it replaces.
Other upgrades include Wi-Fi 6E wireless networking, better 1080p webcam, studio-quality microphones, and a six-speaker sound system. The Magic Keyboard, Magic Mouse and Magic Trackpad match the iMac's colorway.
Pricing starts at $1299 for a model with an 8-core GPU. Upgrading to a 10-core GPU pushes the base price to $1499. As with the MacBook Pros, the new iMac can be ordered today for delivery starting November 7.
Outlook for Apple Silicon Adoption
With the new products announced today, Apple is nearing the completion of its two-year transition from Intel processors to home-grown Apple silicon across its Mac computers.
The company confirmed earlier this year that it plans to transition its entire Mac lineup to Apple silicon by the end of 2023. The only remaining Intel-based model yet to be updated is the Mac Pro workstation.
By designing its own chips, Apple can optimize performance, efficiency and features for MacOS instead of relying on third-party silicon. The move has generally been praised, with most tests showing significant gains versus prior Intel-based Macs.
For consumers, it spells good news for future Mac performance and battery life. And for Apple, it means less reliance on vendors like Intel and greater control over product roadmaps.
While the full real-world impact remains to be tested, the new M3 series looks poised to continue the success of Apple's silicon strategy. The combination of advanced 3nm manufacturing and custom Apple engineering could keep Macs ahead of the competition in laptop performance and visual capabilities.
The next couple years promise to be an exciting period as Apple's custom silicon matures and unlocks new experiences across Macs, iPads and more.
Advertisement