Let's face it! Everyone would like to have a MacBook. After all, they are the sleekest and one of the most powerful laptops on the market. Unfortunately, it costs a fortune to own one of these artistic pieces of technology, and good deals on them are hard to come by. As a result, many Mac buyers wait for the best MacBook deals to make their dream come true without breaking a bank. And, it's finally golden time. Apple has decided to be generous, and the wave of great bargains on MacBooks has started. The competition among retailers is very strife, which is good for us as it's bringing us huge discounts on the pricey Apple laptops.
However, finding a good deal can take a lot of time and effort when there are deals everywhere. Luckily for you, we are constantly scouring the internet, searching for the best MacBook deals to keep this article up to date with all the available discounts on the entire Mac family of laptops. And the good news is, there are deals on every MacBook model right now!
We've spotted some irresistible bargains on the MacBook models. From the student's favorite baseline MacBook Air to the newest i9 powered 16-inch MacBook Pro, many MacBook models with different specs options are available at the discounted prices right now.
Go through all the best MacBook September 2020 deals below, and avail the lucrative discounts before they are gone!
MacBook Air Discounts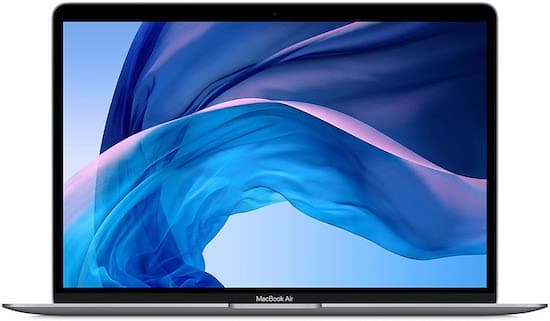 The 2020 MacBook Air is the latest iteration of Apple's affordable MacBook and is an excellent option for those just starting to enter the Apple ecosystem. It manages to bring significant performance gains over previous generations while featuring the new scissor-switch keyboard for better reliability. The Air also comes with a crisp Retina display, Touch ID sensor, and slim aluminum unibody design. Apple also made the Air more affordable, with the new base model providing double the storage as the previous generation for the same price.
If you are looking to pick up the new MacBook Air, Amazon and Best Buy offer the base model with a 10th Generation Intel Core i3-1000NG4 dual-core processor, 8GB of memory 256GB of SSD storage for a $100 discount. In case you want a quad-core processor, the model with the 10th Generation Intel Core i5-1030NG7, 8GB of memory, and 512GB of storage is $100 off at both retailers.
---
MacBook Pro Deals
The best MacBook deals this month came from the MacBook Pro line of products. Here are the most notable ones:

MacBook Pro 13″ Deals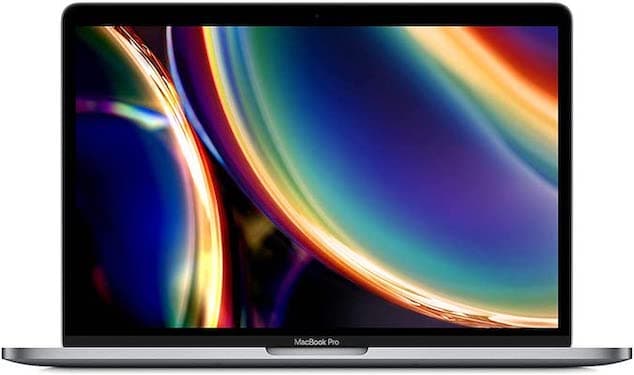 The MacBook 13 has long served Apple's premium segment in the 13-inch market. It features significantly better cooling and performance than the MacBook Air while retaining the slim and portable form factor. It also features Apple's updated Magic Keyboard and includes a brighter Retina Display, Touch Bar, and unibody chassis. It serves to be a perfect match for those looking for a portable powerhouse for content creation, programming, etc.
Amazon is currently offering a $150 discount on the Silver MacBook Pro 13 with the quad-core 10th Generation Core i5-1038NG7, 16GB of RAM, and 512GB SSD with four Thunderbolt ports. You can also pick up the 1TB version from Best Buy for a cool $300 off.
---
MacBook Pro 16″ Deals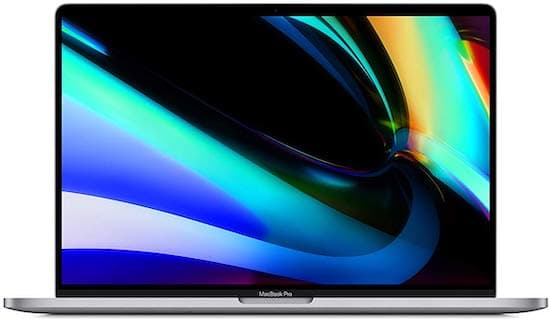 One of the most powerful portable Macs out there, the MacBook Pro 16 features an entirely new design with minimized bezels, scissor-switch keys, and a better cooling solution than the previous generation of 15-inch MacBooks. If you are in the market for a MacBook that can handle computationally intensive workloads, the MacBook Pro 16 is a perfect choice considering it uses H series processors and dedicated AMD GPUs.
We have many deals that will help you save big, considering the price tag of the MacBook Pro 16 from various retailers. First off is Amazon's sale that gives you $250 off on the Space Grey Hexa-Core Intel Core i7-9750H, 16GB RAM, and 512GB SSD model with the AMD Radeon Pro 5300M graphics. If you need a bit more power, then the Octa-Core Intel Core i9-9900HK, 16GB RAM, and 1TB storage option with the 4 GB AMD Radeon Pro 5500M has a discount of $300 on Amazon. For buyers looking for a fully specced out model, B&H offers a massive $500 discount on the Core i9 variant with 64GB of RAM and an 8 TB SSD paired with an 8GB AMD Radeon Pro 5500M.
The savings on these Apple MacBooks are enormous and make them more affordable. A lot of these deals will end in a couple of days so you might want to jump at them while you still can. But don't worry, we'll still be bringing to you the latest and the greatest MacBook Deals of 2020 from time to time.
Read more related stories: