The Best MacBook Deals of December 2020 (Holiday Discounts) – $300 OFF on MacBook Pro!
It's a fact that everyone would love to have a MacBook. After all, they are the sleekest and one of the most powerful laptops on the market. Unfortunately, it costs a fortune to own one of these artistic pieces of technology, and good deals on them are hard to come by. As a result, many Mac buyers wait for the best MacBook deals to make their dream come true without breaking the bank.
If you're interested in buying a MacBook right now, then you are in for big savings this holiday season, thanks to the huge discounts at Amazon and B&H on almost all the MacBooks ranging from Air to 16″ Pro. In fact, we have even spotted some great deals on the recently launched M1 powered MacBooks, so we are pretty sure that you will be able to find a great deal on the MacBook model you want.
But with so many offers available from retailers this holiday season, finding a good deal can take a lot of time and effort. Luckily, our dedicated team for Deals is continually checking websites of all the official MacBook retailers to keep this article up to date with the best deals on entire Mac family of laptops for you. We've spotted some irresistible bargains on the MacBooks this month. From students to working professionals anyone can make the best of the holiday season to grab the MacBook they have been saving up for.
MacBook models don't tend to be on sale for long, and if they do, many of the popular models tend to go out of stock. If you're on the lookout for a new MacBook, we highly recommend you purchase it if it is on our list since you will not achieve such savings in the future.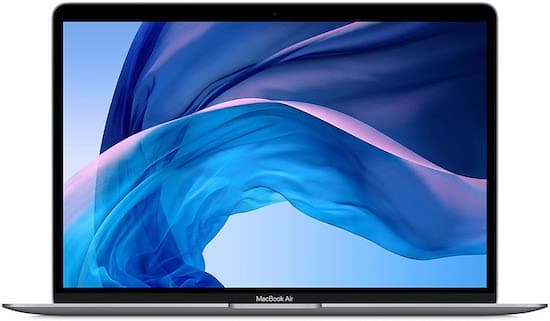 The MacBook Air is the cheapest of Apple's MacBook lineup and provides an affordable starting point for those looking to get into the Apple ecosystem. The recently updated 2020 variant of the MacBook Air features the new Apple Silicon M1 processor, which provides a massive performance jump over the previous Intel variants. The update also improves the battery life to 18 hours and includes a ton of new features. Also included is the crisp Retina Display, now with a broader color gamut and Touch ID fitted into the iconic slim, aluminum chassis.
B&H is offering the base model MacBook Air with a 10th Generation Intel Core i3-1000NG4 dual-core processor, 8GB of memory, 256GB of SSD storage for a $200 discount, bringing its price down to $849 from $999. GET THIS DEAL
In contrast, the quad-core processor 10th Generation Intel Core i5-1030NG7, 8GB of memory, and 256GB storage model retails for a $120 discount at B&H with the effective price of $979. GET THIS DEAL
The recently launched MacBook Air is also available for a $100 discount over at B&H and features the new Apple Silicon M1 chip, 8GB of RAM, and a 256GB SSD. The discount brings the effective price to $899 and is the best option available if you're looking to pick a new MacBook Air. GET THIS DEAL
---
MacBook Pro Deals
The best MacBook deals this month came from the MacBook Pro line of products. Here are the most notable ones: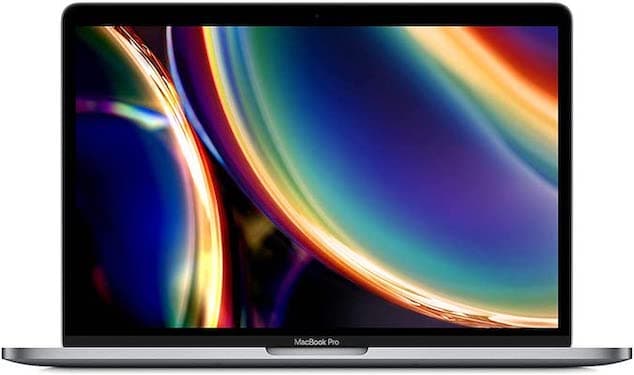 The MacBook Pro 13″ is Apple's more performance-focused MacBook, with faster, more powerful processors and a better cooling solution over the MacBook Air. Apple recently updated the 13″ MacBook Pro base variant with their new M1 chip, which blows the older Intel chips out of the water when it comes to efficiency and performance. Like the MacBook Air, it comes with 256GB of SSD storage on the base variant while costing the same as the previous generation. With the new M1 chip, even the base variant is perfect for power users looking for a compact laptop to handle their workloads. With discounts this holiday season, it's an excellent time to pick one up if you want both performance and portability from a Macbook.
The MacBook Pro 13″ with four thunderbolt ports featuring the quad-core 10th Generation Core i5-1038NG7, 16GB of RAM, and 512GB SSD is available on B&H for a $150 discount for both the Silver and Space Grey variants. GET THIS DEAL
For those interested in more storage, the 1TB model is available in both the Silver and Space Grey options for $250 off from Amazon right now. GET THIS DEAL
B&H is also offering a $150 discount on the 13″ MacBook Pro with two thunderbolt ports, which features the 1.4GHz 8th Generation Intel Core i5, 8GB of RAM, and a 512GB SSD. The price of the model after the discount is $1,349.00, but you can save an extra $49 when you checkout. GET THIS DEAL
---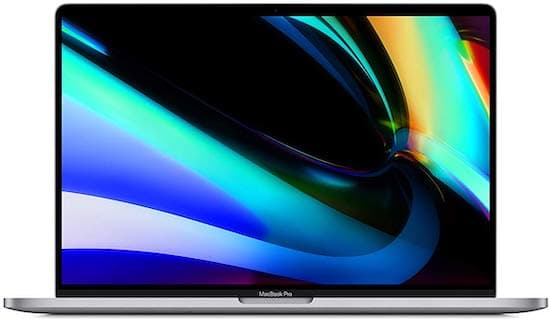 The MacBook Pro 16 is the flagship of Apple's MacBook family. It features a new design with slimmed-down bezels, a capable cooling system, and the dust-resistant Magic Keyboard. Although its 9th generation Intel processors may show their age, especially after the launch of the Apple Silicon M1, the dedicated AMD graphics make it the best choice for content creators and professionals that can harness its power. If you find the model you need on our list, it's a good idea to pick one up during sales this holiday season since we don't expect to see these prices ever again.
While the asking price for such a MacBook is still high, we believe these deals can go a long way in helping you secure that new MacBook you have been waiting for. Both Silver and Space Grey Hexa-Core Intel Core i7-9750H, 16GB RAM, and 512GB SSD models with the AMD Radeon Pro 5300M graphics are available $2399 $2,199 at Amazon, saving you $200. GET THIS DEAL
Looking for a more powerful option? The Octa-Core Intel Core i9, 16GB RAM, and 1TB storage option with the 4GB AMD Radeon Pro 5500M GPU is currently $300 OFF and available for $2799 $2499 from Amazon. GET THIS DEAL
Those looking for the best the MacBook Pro 16 has to offer can avail $200 discount from B&H on the Core i9 model with 64GB of RAM and a 2TB SSD paired with an 8GB AMD Radeon Pro 5500M GPU. GET THIS DEAL
With such good discounts this holiday season, there is no reason why you shouldn't buy the MacBook you have been saving up for right now as you can't tell if these models will be in stock for long or if the discounts will still hold.
We are constantly updating all the deal pages on our site with new deals on laptops, so keep checking our deals section to find all the best MacBook deals.
Read more related stories: