It's a fact that everyone would love to have a MacBook. After all, they are the sleekest and one of the most powerful laptops on the market. Unfortunately, it costs a fortune to own one of these artistic pieces of technology, and good deals on them are hard to come by. As a result, many Mac buyers wait for the best Cyber Monday MacBook deals to make their dream come true without breaking the bank.
If you're interested in buying a MacBook right now, then you are in for big savings today, thanks to the huge discounts at Amazon, B&H, Walmart and Best Buy. Almost all the MacBooks, ranging from the M1-powered MacBook Air and MacBook Pro 13″ to the Intel-powered MacBook Pro 16″ and recently unveiled MacBook Pro 14" and 16" with M1 Pro and M1 Max are on sale right now. So, we're pretty sure that you will be able to find a great deal on the MacBook model that's right for you.
Advertisement
But with so many offers available from retailers today, comparing and finding a good deal can take a lot of time and effort. Luckily, our dedicated LUBDeals team is continually checking the websites of all the official MacBook retailers and doing all the hard work to keep this article up to date with the best deals on the entire Mac family of laptops for you. And we've spotted some irresistible bargains on the popular MacBook models this month. From students to working professionals anyone can make the best of today's best Cyber Monday MacBook deals and finally grab the MacBook they have been eyeing for a while.
Best Cyber Monday MacBook Air Deals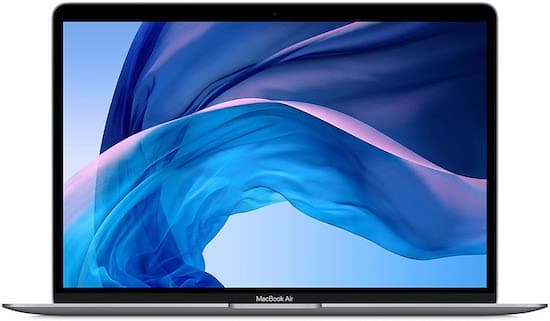 The MacBook Air is the cheapest of Apple's MacBook lineup and provides an affordable starting point for those looking to get into the Apple ecosystem. The latest MacBook Air features the all-new Apple M1 processor, which provides a massive performance jump over the previous Intel variants. The Apple silicon also improves the battery life to unbelievable 18 hours and includes a ton of new features as well. Also, included is the crisp Retina Display now with a broader color gamut, and Touch ID fitted into the iconic slim aluminum chassis.
Apple MacBook Air 13″ w/ Apple M1 Chip, 8GB RAM, 256GB SSD — $999 $899 from Amazon
You can get the latest Apple MacBook Air laptops at a decent $849 right now from Amazon. Compared to the MSRP of $999, you are saving $100 with this deal. This model comes with the groundbreaking Apple M1 chip, 8GB of unified memory, and 256GB of storage space. You can also count on the 13-inch Retina Display, the improved Magic Keyboard, two Thunderbolt USB 4 ports, and mind blowing 18 hours of battery life.
Apple MacBook Air 13″ w/ 10th Gen Intel Core i7, 16GB RAM, 512GB SSD — $1612 $1074 from Walmart
Let's say you're not keen on the M1 lineup of MacBook Air laptops just yet. Perhaps, your favorite apps are not available on Apple Silicon yet. This variant of the MacBook Air features a hefty discount and comes with a 10th Gen Quad-Core Intel Core i7 processor with 16GB RAM and a 512GB SSD storage. So even if it's the cheapest, entry-level MacBook you can get, it's very well equipped to handle all of your daily tasks.
While it is a discontinued version of the MacBook air, it still retains great value for the specs it offers. The MacBook Air also comes with a 13-inch Retina display, Touch ID, Force Touch trackpad and a backlit Magic keyboard. You can get this version on Walmart for a hefty $538 discount bringing the price down from $1612 to $1074.
Early-2020 Apple MacBook Air w/ Intel Core i3, 8GB RAM, 256GB SSD — $999 $729 from B&H
For students or users who don't need powerful specs but are looking for an entry-level Apple MacBook, this version is the right choice for you. It comes with a 10th Gen Intel Core i3 processor, 8GB RAM and a 256GB SSD storage. You can get it for a low price of $779 from the usual $999 price tag but you're limited to the Gold finish only. Apart from the powerful performance of M1 chip in the new MacBook Air, you don't lose anything else here. You get the same Retina display with true tone support, force touch trackpad and the magic keyboard with touch ID on this early 2020 model as well.
Best Cyber Monday MacBook Pro Deals
If you need a powerful yet portable machine, you can still count on the MacBook Pro lineup from Apple. For years, developers, filmmakers, and content creators have used this machine. Of course, MacBook Pro is a little more expensive than the MacBook Air, but whatever you pay in addition is for the performance.
Luckily though, the best Cyber Monday MacBook deals this year came from the MacBook Pro line of products. Here are the most notable ones:
MacBook Pro 13″ Cyber Monday Deals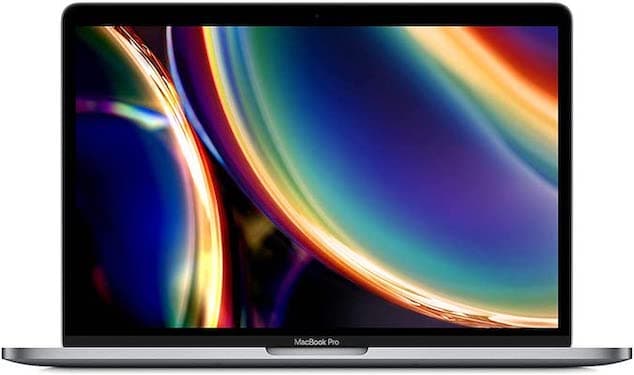 The MacBook Pro 13″ provides an entry into the performance-focused laptops from Apple, with faster, more powerful processors and a better cooling solution over the MacBook Air. Apple updated the 13″ MacBook Pro with their M1 chip, which blows the older Intel-powered MacBook Pro right out of the water when it comes to efficiency and performance. However, unlike MacBook Air, the MacBook Pro is still available with Intel CPUs. Although it costs more than M1 MacBook Pro, our deals will help you to snag them for less, in case the apps you use are not yet natively available on Apple Silicon.
Honestly, with the new M1 chip inside, even the base variant is perfect for most power users looking for a compact laptop to handle their workloads. And, with all the discounts available on it right now, it's the perfect time to pick one up.
Apple MacBook Pro 13″ w/ Apple M1 Chip, 8GB RAM, 256GB SSD — $1299 $1179 from Amazon
You can get the entry-level version of the 13-inch MacBook Pro for as low as $1179 from Amazon. Compared to its list price of $1299, you get an instant savings of $120, which is incredible. You get the Apple M1 chip inside with 8GB of unified memory and 256GB of storage space. With the addition of a touch bar and a proper cooling system inside, the base M1 MacBook Pro is a great affordable entry into the performance focused MacBooks from Apple, and this $120 off deal makes it even easier on your pocket.
Apple MacBook Pro 13″ w/ 8th Gen Intel Core i5, 8GB RAM, 256GB Storage) — $1299 $949 from B&H
If you are looking for extra storage space on your MacBook Pro, you may consider the 512GB variant of the mid-2020 MacBook Pro 13" running Intel processor. This device packs a 1.4GHz 8th-gen Intel Core i5 chip with 8GB of RAM. Beware that this model has a keyboard with scissor keys which are prone to a lot of problems. You do get the Touch Bar and Touch ID, though. Apple claims all-day battery life for this machine as well. Thanks to the MacBook Pro deal at B&H, you can get this device for just $949, a $350 discount from its list price.
Apple MacBook Bro 13″ w/ Apple M1 Chip, 16GB RAM, 1TB SSD — $1899 $1799 from B&H
For power users, this 13-inch MacBook Pro will suit you well as it comes with the Apple M1 chip, a whopping 16GB RAM and a generous 1TB SSD storage capacity. Thanks to the powerful M1 chip and supporting specs, the MacBook Pro will serve well as you dedicated work laptop and is even powerful enough for graphic intensive tasks like video and photo editing as well as graphic design. To cop yourself this bad boy, you can avail the $100 discount bringing the price down from the usual $1899 to $1799 on B&H.
MacBook Pro 14″ Cyber Monday Deals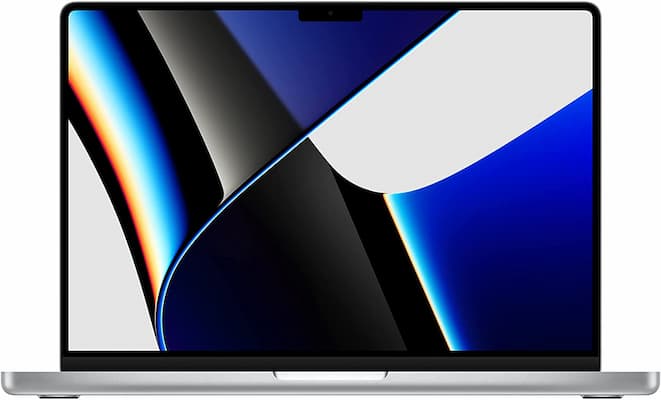 The latest and greatest addition to the MacBook Pro lineup is the 14-inch MacBook Pros. This is a step up from the 13-inch display form factor in recent years and kicks things up a notch (pun intended) with the addition of Apple's new SoCs; the Apple M1 Pro and M1 Max for the very best in performance which offer 70% faster CPU performance and 100% faster GPU performance from the already impressive M1 Chip.
The new MacBook Pro 14 (and 16") also feature the Liquid Retina XDR display using mini-LED technology for up to 1000-nits brightness and class-leading color-accuracy for professionals. However, since these are brand new, you're not going to get crazy deals on them just yet. There are some modest deals but stay tuned. We are expecting to see around $200 price cuts on the new MacBook Pros during Black Friday & Cyber Monday week. We will add those deals here as we see them.
2021 Apple MacBook Pro 14" w/ Apple M1 Pro, 16GB RAM,512GB SSD — $1999 $1949 from Amazon
The 2021 MacBook Pro 14" is the next step in the MacBook's evolution and looks to streamline the Apple's laptop lineup. There's the new 14.2-inch Liquid Retina XDR display form factor which features a 3024 x 1964 resolution and 120Hz ProMotion adaptive refresh rates. It also comes with the Apple M1 Pro, 16 GB of RAM and a 512GB SSD storage. Apple has also added in more ports for 'Pros' including SDXC card reader, HDMI and 3 Thunderbolt 4 USB-C ports as well as up to 17 hours of battery life.
Though all this goodness will cost you a pretty penny, there is a slight $50 discount on Amazon right now bringing the price down from $1999 to $1949.
MacBook Pro 16″ Cyber Monday Deals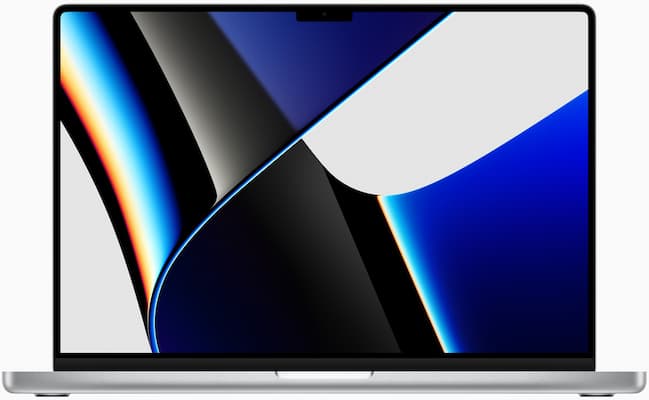 The MacBook Pro 16 is the flagship device of Apple's MacBook family. It now features a new design with slimmed-down bezels & notch, and a completely redesigned Magic Keyboard with ditching Touch Bar for physical function keys. This new MacBook Pro 16" lineup come with the latest and greatest Apple SoCs, the Apple M1 Pro and M1 Max which feature fantastic CPU and GPU performance. Adding in a high-res pro motion display, and traditional ports, this is a proper content creator laptop for professionals who need the most power in their MacBook.
Again, since they are very new devices, you won't get huge price cuts on them at retailers, but expect to see them significantly discounted during Black Friday and Cyber Monday weeks.
2021 Apple MacBook Pro 16" (Apple M1 Pro/ 16GB RAM/512GB SSD) $2499 – $2449 from Amazon
The 2021 MacBook Pro 16" comes packed with most features on the 14-inch version with exception of the bigger display and a longer battery life of up to 21 hours. The 16-inch MacBook Pro also features the Liquid Retina XDR display with the 120Hz ProMotion refresh rate. However, it does come with a higher resolution, coming in at 3456 x 2234 pixels which is well-suited for creative users working with high-res images or video.
Inside it has the Apple M1 Pro Chip, 16GB unified memory and a 512GB SSD storage capacity. It also has everything else the 14-inch variant does, including the extra ports, redesigned keyboard and MagSafe charging. The MacBook Pro 16" has a slight $50 discount on Amazon netting the laptop for $2449 from the original $2499 MSRP.
With holiday season fast approaching time is ripe to buy the MacBook you have been saving up for a while now. Discounts are usually huge during this time of the year on all the MacBook models and with the global chip supply shortage right now, stocks are going to be very limited this year.
So, if you find the MacBook model you want, make sure to quickly make your purchase decision. Don't worry if it gets out of stock, though, keep visiting this page as we'll be keeping eye for the best MacBook deals throughout the holiday season to provide you with updates as we see them.
Read more related stories:
Advertisement