The Best Dell Laptop Deals of January 2020
Dell makes all kinds of laptops for every type of user out there. The catalogue starts with the best selling Inspiron series, includes the top of the line XPS machines for creators, G Series for gamers and also the high end Alienware stuff. Not to mention the recently launched cheap Chromebooks which make their debut for basic home use.
If you've been eyeing on a Dell laptop to make a good holiday purchase, we have selected here the best dell laptop deals for you to save your hard earned money.
With the holiday season about to end, time is of the essence. There are lots of exciting deals on Dell laptops at various retailers including Amazon, Best Buy, Walmart and the likes but they won't last forever. From budget options with Core i3 dual-core processors to the top tier machines for power hungry tasks like video editing or gaming, we have this sorted for you.
Dell Inspiron Laptop Deals
1) Dell Inspiron 15 3593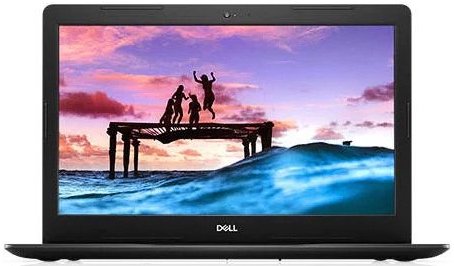 The best selling Dell laptop, the Inspiron 15 3000 with 10th gen i5 CPU is currently going for $529 on Dell, $100 off from the original price tag. If you're on the lookout for a laptop that does almost everything without breaking the bank, this is the one. The i5 processor coupled with 8gb ram should hold really good for modern day-to-day tasks. A high speed SSD is an added advantage. There is also a variant with 10th gen i7 processor for a mere $100 more if your workload demands something more powerful. | Get it From Dell
2) Dell Inspiron 15 5000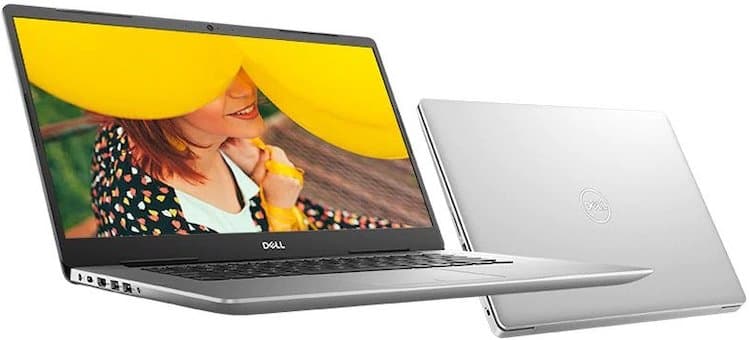 One of the best-sellers of this list, the Dell Inspiron 15 5000 laptop offers a sweet spot with high end chassis and specs at an affordable price. This laptop has a premium feel to it, the specs include 10th gen core i7 CPU with 8gb ram, a 512gb ssd and a Full HD screen. All of that, only for $699 right now, with $129 struck off the original price tag. If you want to keep it professional with a machine that looks slick without compromising on the features, Inspiron 15 5000 is the best bet. | See it on Dell
3) Dell Inspiron 14 5491 Convertible Laptop
The Inspiron 14 5000 2-in-1 is one of our most recommended laptops for creators and designers. The 14" screen size and the slimmer frame makes way for a compact machine which is easy to carry and work on. This 2-in-1 houses Intel's 10th gen Comet lake series of processors for added productivity performance and efficiency. The design looks super appealing and comes at an affordable price tag from Dell US online store with a $179 discount on all configurations. The laptop configured with a core i3 processor can be had for $549 whereas the one with the i7 processor is going for $749. | Check it on Dell
4) Dell Inspiron 17 7790 17-inch Convertible Laptop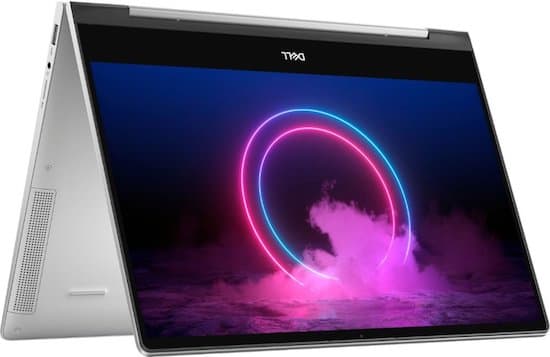 This 17" convertible laptop, safe to say the largest screen size available in a 2-in-1. It has got an update recently and comes with a 10th gen Core i5 CPU, 8gb of Ram, 256GB of SSD storage and most importantly, an Nvidia MX250 dedicated graphics card with 2GB of GDDR5 memory. The sweet 17" 1080p IPS touch screen itself speaks for this laptop. It is currently on discount at Dell US, going for $899 ($100 OFF) which is an excellent deal. Grab this deal while it's still there, it might not last that long. | Avail this deal
5) Dell Inspiron 14 7490
Dell's premium 14" laptop, the Inspiron 14 7000 comes in a various configurations but there's a great deal going on the variant with 10th gen Intel i5-10210U processor (Turbo up to 4.2 GHz), 8gb ram, 256gb of ssd storage and a Full HD IPS screen. There's more to this laptop than meets the eye, this 14" notebook is a tier above all the other Inspiron laptops. Going for $829 after a $169 rebate, the Inspiron 14 7000 is a good alternative to the Dell XPS 13 for someone not willing to pay the price premium that comes with the XPS branding. | See it on Dell
You may like to check out – The Best Laptops Under $500
Dell XPS Laptop Deals
6) Dell XPS 13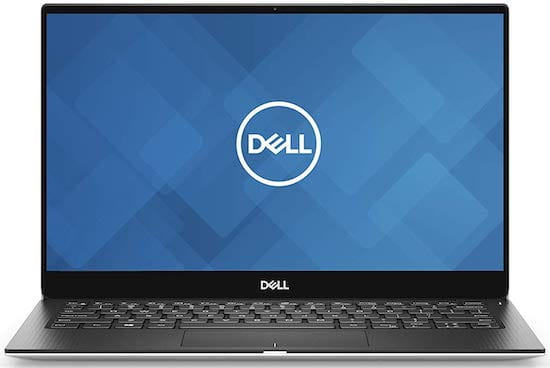 The most premium laptops of all, the XPS series includes the high end devices that come with the best in class design language and top grade performance. These models are usually much pricier in general. Not if you can grab the best deals though, currently going for just $849 at Dell, with a whopping $519 discount, the XPS 13 (touch) with the 8th gen Core i5 CPU, 8GB RAM and 256GB SSD is a killer deal. For power users, the XPS 13 (non-touch) with 8th Gen Core i7, 16GB RAM and 256GB SSD is also available at a discounted price of $1,049 at Dell, saving you whopping $469.
It's got all the bells and whistles that you expect from a modern ultrabook and it does all that while looking fancy too. It is without a doubt one of the best looking notebooks in the market. The XPS 13 is also available with the Intel's newest 10th Gen processor family which you can get for a bit more money. The latest variant of the XPS 13 with 10th gen i5 processor can be had for $1099 from Dell, $100 below the usual price. There's also an option for a 4K touch display which will cost you about $150 more for the additional cherry on top.
7) Dell XPS 15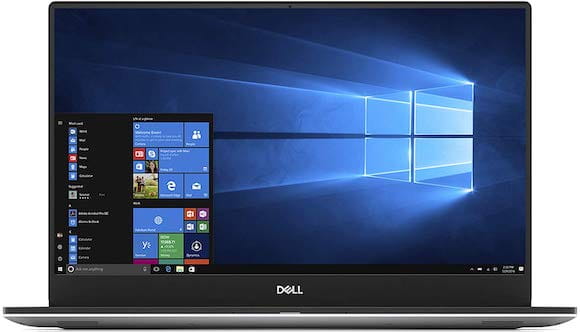 The XPS 15 although belongs to the same XPS branding, is a lot different than the XPS 13. The XPS 15 steps out of the Ultrabook category and makes a move towards power users with options for H series high TDP processors and better dedicated GPU options.
The variant with an i7 9750H hexa-core processor and GTX 1650 graphics can be purchased for $1299 from Dell US ($250 discount). For someone waiting for a deal on the best laptop Dell makes, the XPS 15 should be on top in the list. The XPS 15 2-in-1 with i7 8750G CPU and Vega M GL graphics, costing only $1399 at Dell after a huge $380 discount, is also a great option for creative professionals out there looking for a mix of the right specifications in a more versatile chassis.
MORE: Top 10 Best Laptops Under $1000 of 2020
Dell G Series Gaming Laptop Deals
8) Dell G3 15 Gaming Laptop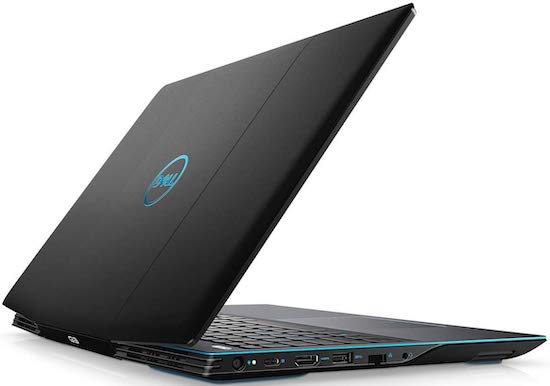 The best gaming laptop under $1000 by Dell, the G3 15 is a powerhouse with 9th gen Intel Core i5 9300H processor, 8GB of RAM and Nvidia GTX 1660 Ti Max-Q graphics. It is undoubtedly the best value for money gaming laptop at $939 from Dell US after a jaw dropping $300 discount. This machine can game, edit photos and videos, all on the go, without any hiccups whatsoever. This is the sweetest gaming laptop deal that we came across. | Avail it on Dell
9) Dell G5 15 Gaming Laptop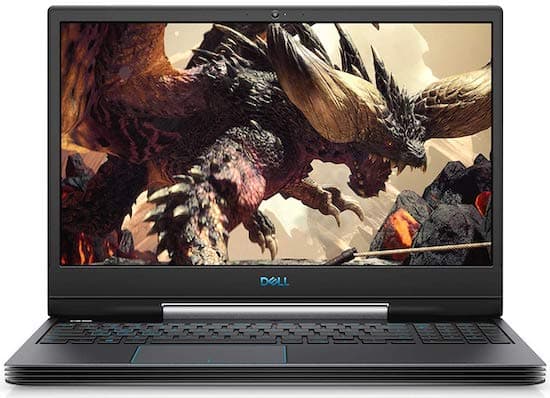 Dell's finest gaming laptop, the G5 15 roots for a smooth gaming experience while on a budget. With a winner spec sheet including the latest 6 core hyperthreaded i7 processor, 8GB RAM, GTX 1660 Ti graphics, plenty of storage with a 1TB HDD and a 256GB SSD while costing only $1,099 (after $300 off from Dell US), it deserves to win the place for the best bang for the buck gaming laptop. If you can make peace with the average looking panel and the weight being slightly on the heavier side, it makes a really good buy for the price. | Configure yours at Dell
10) Dell G7 15 Gaming Laptop
For the ones looking for the high refresh rate gaming, the G7 15 makes the perfect recommendation. It provides a superior desktop level immersive experience while still being portable enough to be put in a backpack. The specs include the i7 9750H hexa core CPU, 16gb of ram paired with a beefy RTX 2060 GPU which are common for something that costs $1449 (after $329 discount from Dell US). Apart from the usuals, the Full HD 144Hz IPS screen is what makes the whole package worth the money. | Avail this deal on Dell
MORE: Our Top Picks of Gaming Laptops Under $1000
Alienware Gaming Laptop Deals
11) Alienware m15
Alienware has been a huge success for Dell. If you're a gamer willing to invest in state of the art technology and design language with what everyone calls the best lighting that exists in laptops, Alienware is where it's at. The m15 is a recent offering, currently going for $1424 after $325 OFF from Dell US, is a good deal for what it brings to the table, an i7 CPU, 16GB RAM and GTX 1660Ti graphics, 144Hz display with a high-end cooling solution. Getting the RTX 2060 variant would require you to shell out $100 more. However, if you're aiming at value, we'd recommend the G7 15 as it offers better specs for less money. | Get this deal from Dell
12) Alienware m17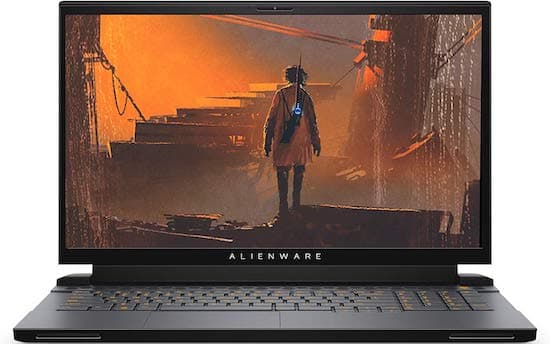 One of the high end offerings under the Alienware lineup, the m17 makes up for the $1424 (after $575 discount from Dell US) with it's 120Hz QHD display. It's a rare find in laptops. Apart from that, it houses the usual high end specs, with an i7-9750H CPU, 16GB ram, RTX 2060 graphics and a 512GB SSD. The 17" panel with the chunky bezels make it a little difficult to carry around but it's still manageable in a backpack. It does justify the price tag though, with the superior cooling solutions that Alienware uses. | Avail this deal at Dell
You may like to check out – The Best Gaming Laptops Under $1500
Dell Precision Mobile Workstation Deals
13) Dell Precision 5530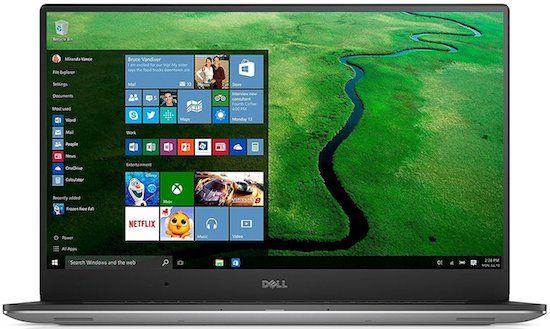 If you're looking to buy into a mobile workstation for compute heavy tasks, Precision series is where you should be looking. The Precision 5530 is worth checking out as it's heavily discounted right now. The specs are last gen, with an i7-8850H CPU and Quadro P1000 graphics, but not bad by any means. It will still do great at whatever you throw at it. The jaw dropping $1023 discount on it right now is irresistible. | Grab this deal
14) Dell Precision 5540
If latest specs are a necessity, the Precision 5540 has them all. A 9th gen i7-9750H processor, 16GB of RAM, Nvidia's Quadro T1000 graphics leave nothing to be desired. The only carp we could find was that it comes with only a 256GB SSD, adding more storage might be a good idea. For a $1573 price tag ($965 OFF), it is one the best mobile workstations money can buy. | Avail this deal at Dell
15) Dell Precision 7540
The newest additions to the Precision series, the 2019 Precision 7540 provide namely the best workstation experience you can imagine. Power hungry tasks on these hard core machines are a breeze. Obviously, these don't look marginally as modern as the XPS models but when time is money, you got to invest in a heavy-duty machine. The Precision 7540 15" can be had for $1678 from Dell (down from the original $2400) while the larger 17" Precision 7740 costs $1879 at Dell (down from the original $2692). Both these workstations feature core i7-9750H CPUs and AMD Radeon Pro WX 3200 graphics.
If you can make peace with older hardware to save large bucks, the 2018 Dell Precision 7530 and Precision 7730 are discounted heavily with up to $1500 off.
RELATED: The Best Laptops for CAD – Our Top Picks of Workstation Laptops
Dell laptops are going for excellent prices currently. Doesn't matter if you're looking to buy a basic browsing machine or one for gaming, there are sales on Dell's whole lineup of laptops at almost all big retailers. You won't see discounts this steep for another few months. If you've been saving up to get your kid a new laptop for school, or to replace that dying computer you've been using for work, it's the right time to pull the trigger.
Read more related stories: