Intel has announced they are replacing the current Intel Celeron and Intel Pentium processor branding under a new product space. New Intel Celeron and Pentium branding processors will simply be known as Intel Processors starting in 2023.
"Intel is committed to driving innovation to benefit users, and our entry-level processor families have been crucial for raising the PC standard across all price points," said Josh Newman, Intel Vice President and interim general manager of Mobile Client Platforms.
Advertisement
"The new Intel Processor branding will simplify our offerings so users can focus on choosing the right processor for their needs." He continues.
Intel Celeron and Intel Pentium processors have been Intel's go-to processors in the entry-level laptop market. With the new branding, Intel hopes to streamline the laptop purchase decision process with the new Intel Processor moniker.
For now, it's unclear how Intel will distinguish between the lower-end Celeron and mid-range Pentium chips under the Intel Processor branding.
Intel also stressed this would not interrupt "current product offerings" and "Intel's product roadmap." Rather than being a new, more powerful entry-level processor, the upcoming Intel Processors is solely a name-change.
This won't affect current laptops that house an Intel Celeron or Intel Pentium processor. Do note that laptops launched before 2023 may still house the Celeron or Pentium, but with new launches, the branding will eventually phase out.
Intel Celeron Processors
Intel Celeron processors are the lowest-end chips offered by Intel. Initially planned to reach the low-end laptop market, the first Celeron CPU was based on Pentium II back in 1998.
Even though Celeron and Pentium are often compared to each other, Celeron does not support multiprocessing or hyperthreading and has a lower max clock speed. They're also cheaper than the slightly more powerful Pentium chips.
Laptops featuring a Celeron chipset are typically low-end performers. They also come with limited storage and RAM capacities. In return, the prices for laptops that feature the chipset are very affordable.
However, in most cases, these laptops are not dependable for intensive workloads. You can use the laptop for web browsing (with just a few tabs open), word editors, and other simple applications. Besides that, there's not much you can do with a Celeron-powered laptop.
Intel Pentium Processors
Intel Pentium Processors were initially introduced as a high-end desktop processor in 1993 but eventually made their way to laptops.
Ever since Intel made the Intel Core line-up their high-end segment CPUs, Pentium was downgraded as a mid-range chip.
But even then, the Pentium chip still has an image of a low-end chip.
The processor is often featured on entry-level notebooks and Chromebooks, which have steered public perception.
However, they're a notch above Celeron processors and typically feature higher capacities for storage and RAM. Since the Pentium chip itself is more expensive than Celeron, these laptops will retail for higher.
Even with a bump in performance, Pentium-based laptops are not highly sought out. There are laptops that feature a similar price for a more reliable Intel Core i3.
Why Intel is Rebranding Celeron & Pentium to Intel Processor?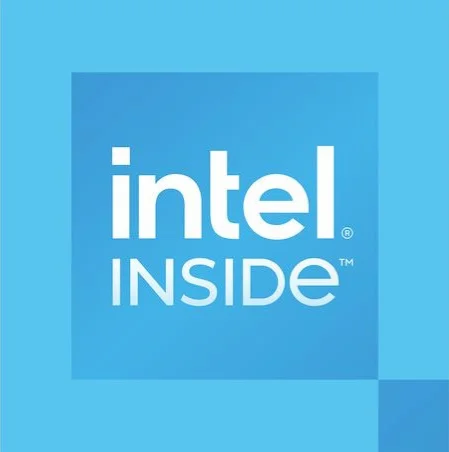 Intel's rebranding of the Celeron and Pentium line seems like a move away from the negative connotations of "cheaper," less powerful laptops. For now, only time will tell how Intel moves forward with the Intel Processors line-up.
We might see innovations in the space as Intel ramps up branding for the long run, or it might be an insignificant marketing campaign.
They've also mentioned the "update streamlines brand offerings across PC segments to enable and enhance customer communication on each product's value proposition." This means the rebrand is solely intended to group similar performance chips together.
We know Intel's other processors, the Core, Evo, and vPro, follow the same model. The Intel Core has i3, i5, i7, and i9 processors in one segment, so we could see a similar naming scheme for the upcoming Intel Processor chips.
This should ensure an easier experience browsing through entry-level laptops. Currently, people are unaware of the differences between the Intel Celeron and Intel Pentium chips at a glance.
For example, Celeron has multiple confusing processor model numbers.
2019's Celeron based on Comet Lake-U consisted of the Intel Celeron 5205U and Celeron 5305U.
2021's Tremont-based Celeron processors consisted of the Celeron N4500, up to Celeron N5105.
This disparity can be confusing, which the new naming scheme hopes to address.
That's all you need to know about Intel's upcoming plans.
What do you guys think of laptops housing Celeron and Pentium chips? Are they worth the money? Or do you look for laptops with a little more power? Leave us a comment and share your thoughts!
Advertisement