Eyebrow-raising and potentially, industry-shaking, Dell's gaming-focused division, Alienware, turned a lot of heads at CES 2019 with their unveiling of the Alienware Area 51m.
Alienware, quite literally, released a desktop in laptop form at CES 2019. The Alienware Area 51m is a maxed out gaming laptop that comes with a fully upgradeable CPU and GPU. Yes, you read that right. You'll be able to upgrade the laptop's already impressive hardware down the line when you feel like it.
Advertisement
Just as when other manufacturers were looking at making their laptops thinner and thinner, Dell and Alienware took a decidedly different, but welcome, route.
What's New with the Alienware Area 51m
Dell claims that the Alienware Area 51m is the most powerful gaming laptop in the world right now. It comes with various configuration options. However, at its best, users can fit the Alienware Area 51m with a class-leading Intel Core i9-9900k CPU and an NVIDIA RTX 2080 GPU. But, it's not just the hardware that makes the desktop-turned-laptop stand out. It's also what you can do with the insides of the gaming laptop down the line that makes it unique.
Alienware decided to revisit an idea from one of their former products with the Alienware Area 51m and have made the gaming laptop fully upgradeable. This means that users can upgrade its graphics card and processor in the future. Of course, as expected, users can also upgrade both the storage and the memory (up to 64GB of RAM). This gives the Alienware Area 51m long-term viability.
It's not perfect, though. A potential problem is that users can only source the swappable "Dell Graphics Form Factor", otherwise known as DGFF, graphics cards, from a limited choice of suppliers.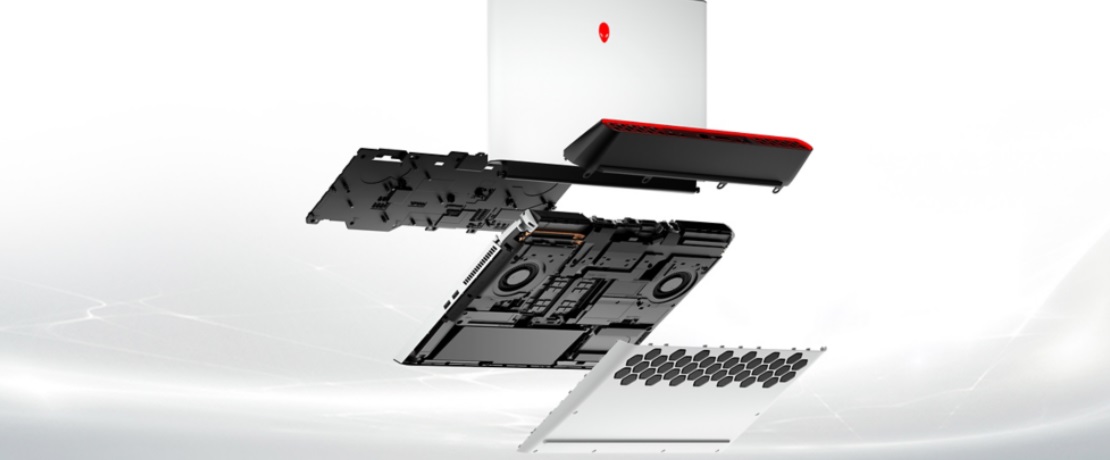 Aesthetically, the Alienware Area 51m certainly isn't the sleekest gaming laptop around. The 17-inch chassis, equipped with a 17.3-inch panel, is huge, to say the least. Just like the hardware, the screen is available in various configurations. This includes a 60Hz display; a 60Hz display with G-Sync; a 144Hz with Tobii eye tracking; a 144Hz display with G-sync, and finally, a 144Hz display with both G-Sync and Tobii eye tracking.
You may like to check out: The Best 17-inch Laptops
Weighing in at just 8.53 pounds, the Alienware Area 51m is surprisingly not that heavy.
Other specifications include a multi-colored keyboard, power on tap, a huge 90Wh battery, and a hefty cooling system.
Pricing and Availability
Unfortunately, Alienware failed to provide any details regarding which models the introduction price will cover. However, they did go on to announce that they will ship out the Alienware Area 51m starting at the end of the month (January). Prices will start at a whopping, but understandable, $2,549.
Alienware also added that they will start shipping out more affordable configurations of the Alienware Area 51m later this year.
Read more related stories:
Advertisement