If you're in the market for a new mid-range laptop, then we've got just the right laptop for you. The Lenovo IdeaPad 3i 15 is a fantastic mid-range laptop sporting a 15″ Full HD display in a sleek 0.78″ thin polycarbonate body.
Powering the laptop is the latest 12th Gen Intel Core i5, the latest processor Intel has to offer. And for these specs, the laptop retails for $649, which is a modest price for everything included.
Advertisement
But it's available on Amazon with a 20% discount right now, pricing it at just $520! An attractive $130 discount for a solid performer. Here's everything you need to know about the laptop.
Lenovo IdeaPad 3i – Design & Display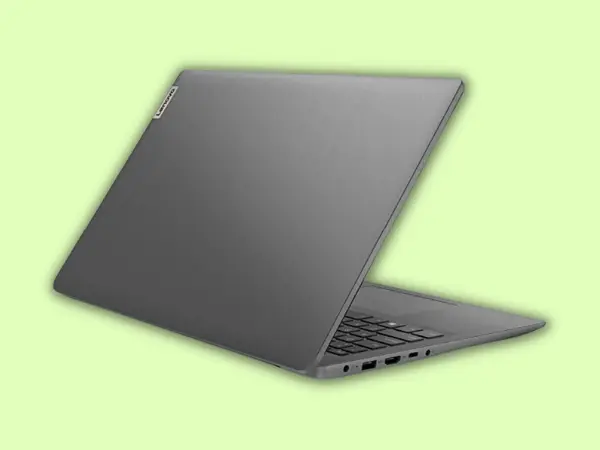 The design of the Lenovo IdeaPad 3i is the laptop's weakness. It doesn't have much going for it and has the typical 'laptop' look. It's nothing exciting and is a dated design Lenovo has been refreshing for years.
But as a whole, it does the job. The laptop is built with a polycarbonate body, so it feels lightweight. The IdeaPad 3i 15″ weighs in at just 3.59lbs. The caveat is it can feel a little flimsy if you're accustomed to premium aluminum or metal body designs.
The rear finish has a textured feel called the hairline-sheet cover that's nice to hold and prevents fingerprints. The 15.6-inch FHD display has an 80% screen-to-body ratio with narrow bezels on the side and a slight chin/forehead on the top and bottom of the display.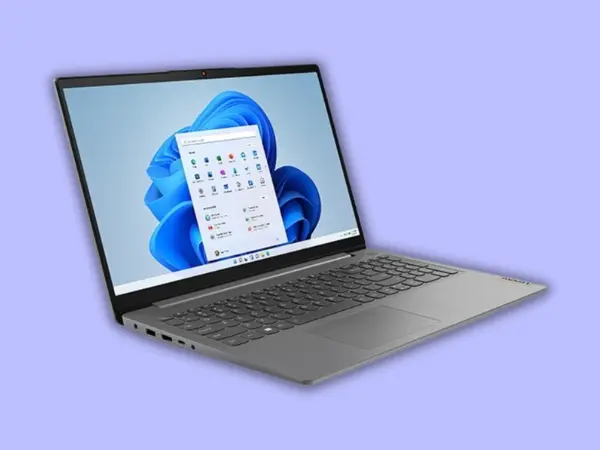 The 15.6″ display's Full HD resolution is the best you could ask for at this price.
It also has an anti-glare coating, a max 300 nits' brightness, and a 67% sRGB color gamut. This makes the screen a capable everyday performer for work and watching YouTube videos or movies, but don't expect too much if you're using graphic design or photo/video editing tools.
The top of the display where the webcam is housed also has a slight lip to make it easier to open the laptop. Overall, a well-built laptop, even if it's slightly boring. The Lenovo IdeaPad 3i is available in the Arctic Grey color.
Lenovo IdeaPad 3i – Internal Specs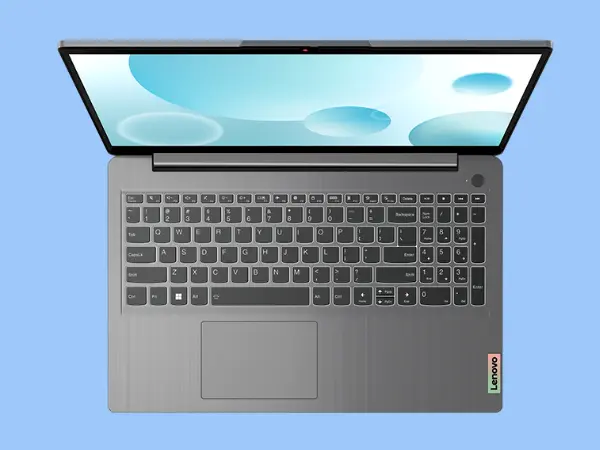 Internally is where the IdeaPad 3i truly shines. The laptop features a 12th Generation Intel Core i5-1235U with 10-cores, 12-threads, and a max turbo clock frequency of 4.40GHz. In simpler terms, the laptop's processor is a proper performer.
Even if it's slightly lacking compared to AMD's current offerings, it's still powerful enough for most daily tasks.
There's also a humble 8GB RAM and a sizable 512GB SSD for all your storage needs. This is a powerful combo that's built for productivity and work tasks. The 8GB RAM leaves more to be desired as multitasking takes a hit, but it is upgradeable, and the 512GB SSD makes up for the lacking RAM.
With these specs, the Lenovo IdeaPad 3i is a capable companion for tasks like web browsing, using word editors, presentations, streaming, and light games like Minecraft or MOBAs.
We recommend light games as the IdeaPad 3i has an integrated graphics card, the Intel Iris Xe. It isn't powerful enough for intensive gaming, even if the rest of the internal specs are pretty good.
For gaming, we'd recommend a proper gaming laptop which you can check out here – Gaming Laptops under $1000 & Gaming Laptops under $800.
Otherwise, the IdeaPad 3i is a capable performer for everyday tasks. It doesn't make the cut for gaming as it's missing out on raw power and features like a high refresh rate display. We'd also not recommend this to users who need to use professional photo video editing and graphic design software.
The specs are decent for light work in these areas, but display colors aren't as accurate with the 67% sRGB color gamut, and a less-powerful integrated GPU means a slower experience.
But if that's not what you're after and you want a reliable, affordable laptop for work or school, the Lenovo IdeaPad 3i is a great choice.
Additional Features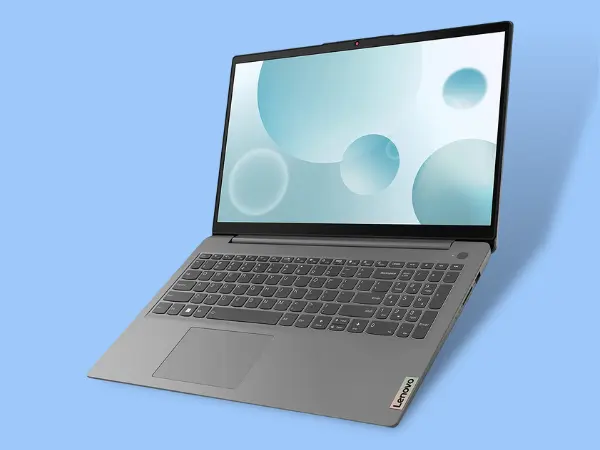 The Lenovo IdeaPad 3i does have a few key additional features to complete the package.
This includes a 720p HD webcam with a webcam privacy shutter and a dual-mic setup for video calls. The built-in Smart Noise Cancelling tech helps keep things professional by blocking out intrusive background noise during calls.
It also has dual Dolby Atmos-certified speakers for a decent audio experience. It won't be as bumping as a high-end Ultrabook, but it'll be good enough for watching Netflix, YouTube videos, or listening to music.
In terms of battery life, Lenovo claims the laptop can last up to 6-10 hours which is plenty. It also features rapid-charge technology for 2 hours of battery life in just 15 minutes.
There are also various ports, including 2x USB A, USB-C, HDMI, a headphone jack, and an SD card reader.
And you get a full-size backlit keyboard with a dedicated numpad and a decent trackpad.
Who is it for?
Overall, the Lenovo IdeaPad 3i is a great laptop at an even greater price. With the discount, the laptop's value-to-cost ratio is even higher. It's the perfect laptop for users who need a laptop for the essentials like browsing the web, sending emails, editing documents, and watching a movie or two.
It cannot run the latest games at the highest settings or allow you to do intricate edits to photos and videos, but it can handle light gaming and editing jobs. The build leaves more to be desired as it doesn't feel 'premium,' but if you can look past that, the Lenovo IdeaPad 3i is an excellent value, especially at the rate it's currently available for.
We recommend this laptop for high school or university students, or even if you're working in an office using word editors, delivering presentations, Excel, etc.
This is today's Amazon Deal of the Day, and we think it's the perfect choice for most lightweight users. For even more laptop deals and steals, check out our Laptop Deals page regularly!
Advertisement