Lenovo is gearing up to unveil its most advanced gaming laptop yet at IFA 2023 – the Legion Pro 9i – according to recent leaks reported by MSPoweruser. The leaks provide an exclusive early look at some of the key specs and design elements of this upcoming flagship.
The Legion Pro 9i will pack serious power with configuration options up to a 13th Gen Intel Core i9 HX series processor and Nvidia GeForce RTX 40 series GPU based on the leaks. This latest hardware from Intel and Nvidia promises exceptional performance, speeds, and responsiveness for gaming, creative workloads, and demanding multitasking. Gamers and power users will be able to tackle intensive games and applications with fluid frame rates thanks to the laptop's cutting-edge silicon.
Advertisement
Visuals will also be highly immersive on the Legion Pro 9i's display based on the leaks. The laptop will feature Lenovo's PureSight Gaming technology with an IPS panel and variable refresh rates of up to 240Hz. This combination of specs enables sharp, vivid imagery with minimal lag or tearing, even in fast-paced games. Users can expect a responsive and smooth gaming experience from the high refresh rate display.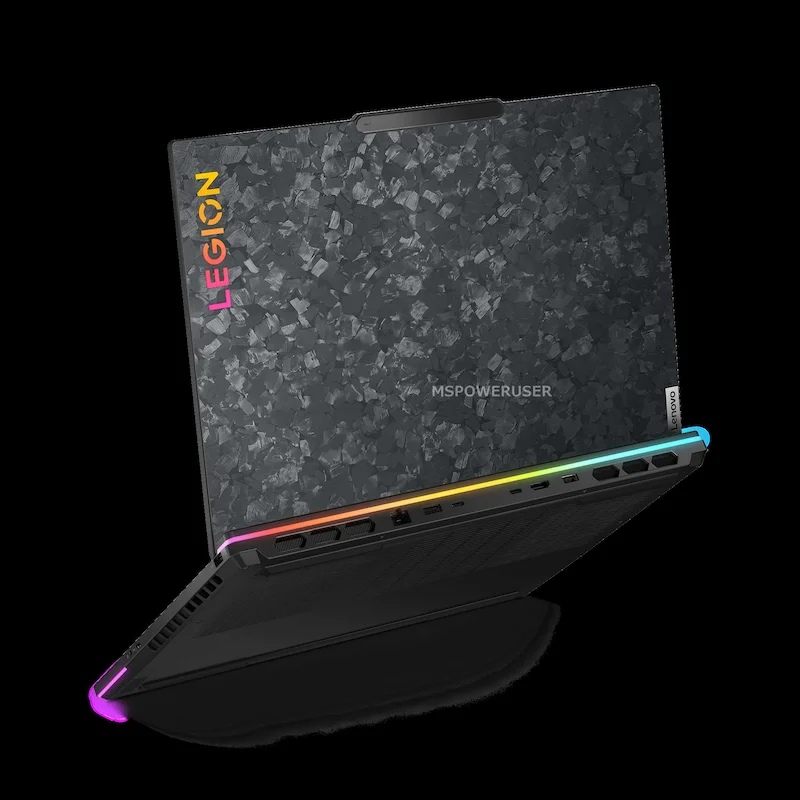 In addition to sheer performance power, the Legion Pro 9i seems poised to run quietly and cool during extended gaming marathons, according to the revealed details. The laptop utilizes a triple fan system and liquid metal compound to keep thermals in check. This advanced cooling technology will enable unthrottled speeds while gaming or creating content for hours on end.
The Legion Pro 9i will also allow gamers to stay connected with a generous array of ports based on the leaks. Users will be able to plug into external displays, high-speed peripherals, and more thanks to the HDMI, USB Type-A, Thunderbolt 4, Ethernet, and other ports. There will be minimal need for dongles or hubs with the Pro 9i's connectivity.
Styling and design also look to be standout features for this gaming laptop, according to leaked images. An exotic new carbon fiber lid and intricate LED and cooling cutout patterns along the chassis make the Legion Pro 9i look like no ordinary gaming machine. Despite its performance internals, the laptop appears to have a slim and portable footprint judging by the leaks.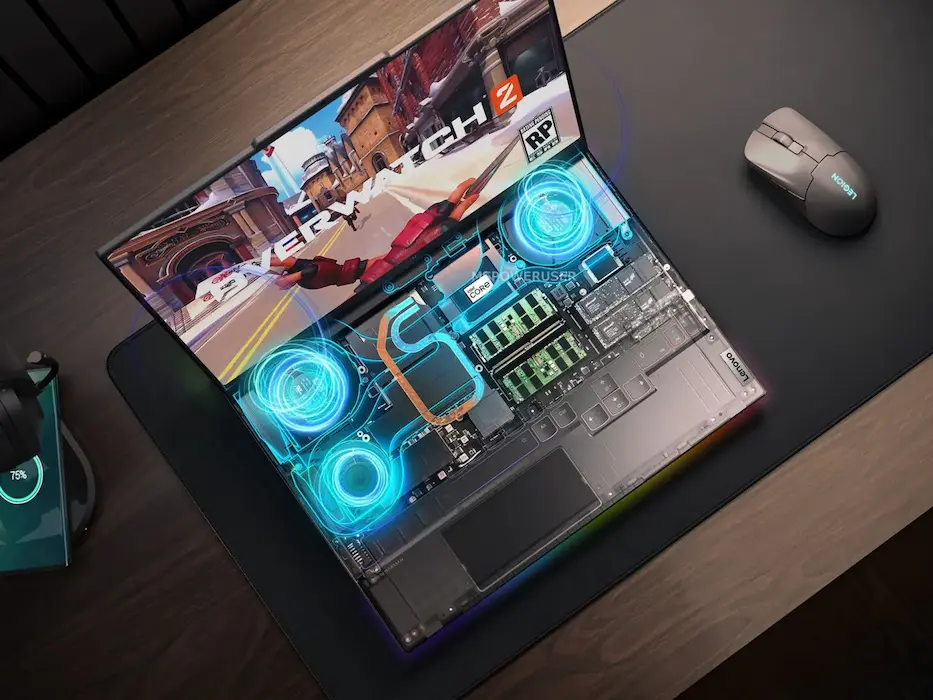 Lenovo has also packed intelligent optimization capabilities into the Legion Pro 9i via their AI Engine+ technology, according to reports. This AI will track how gamers use the laptop and automatically tune settings for optimal speeds, thermals, and responsiveness. Everything from clock speeds to fan curves can be adapted based on gaming habits and software workloads.
While full details around pricing, display sizes, and availability aren't confirmed yet, the Legion Pro 9i leaks paint the picture of an incredibly powerful and innovative new gaming flagship. The combination of bleeding-edge components, intelligent software, and stylish design could make this Lenovo's most feature-packed laptop yet for gamers and power users when it's unveiled at IFA 2023.
Fans eager for more details won't have long to wait, with Lenovo likely to reveal complete specs and options soon. But these exclusive early leaks have already generated plenty of excitement around the Legion Pro 9i's impending launch. This looks to be a gaming laptop ready to blow expectations out of the water later this year.
Source: MSPoweruser
Read Next:
Advertisement