Following its official announcement in March, Lenovo has confirmed that the Legion Slim 5 14, its first 14-inch gaming laptop in the Legion lineup, will begin shipping this August. With the model set to become available in select markets worldwide from September, Lenovo's foray into compact gaming laptops has officially begun.
According to the official press release issued on August 3rd, the Legion Slim 5 14 stands as a powerful testament to Lenovo's innovative capabilities. The laptop boasts up to AMD Ryzen 9 7940HS processors and Nvidia GeForce RTX 4060 Laptop GPUs, elevating the device's performance capabilities.
Advertisement
Performance is further enhanced by the Lenovo AI Engine+, a tool that employs the Lenovo LA1 AI chip to monitor critical components and processes. This intelligent system maximizes performance and battery life, adapting over time to individual user habits.
The Legion Slim 5 14 has been engineered with the diverse needs of gamers in mind, combining portability with raw power and immersive visuals. The redesign of its TrueStrike keyboard to fit the smaller form factor has been met with approval from fans, featuring dedicated PgUp and PgDn keys and optimized key spacing for enhanced gaming performance.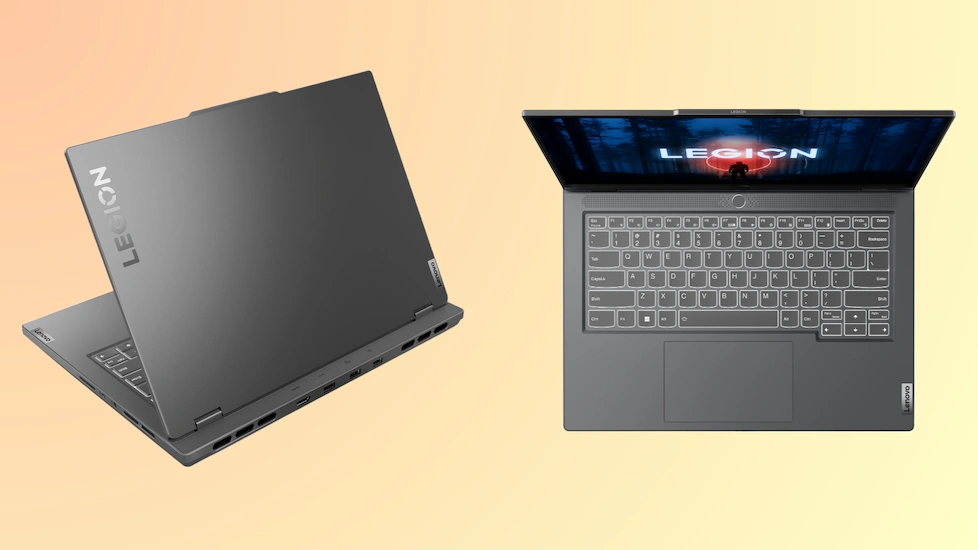 Apart from being the first 14-inch gaming laptop in the Lenovo Legion lineup, the Legion Slim 5 14 is also the first to feature an OLED display (14-inch 16:10 WQXGA+ 2880 x 1800). This upgrade offers gamers an immersive experience with a 120Hz variable refresh rate and a 100% DCI-P3 color, letting the latest RTX 40 series graphics with DLSS 3 and full ray tracing capabilities truly shine.
Equipped with up to 32GB of 6400MHz LPDDR5X RAM, the Legion Slim 5 14 doesn't compromise on speed. Despite being smaller than its 16-inch sibling, the laptop has the same high-performance ColdFront 5.0 cooling system that all Lenovo Legion laptops boast to deliver high frame rates.
The Lenovo Legion Slim 5 14 is expected to be available in September 2023 with a competitive price starting at $1,439.99 USD.
Critics have lauded Lenovo's newest addition, heralding the Legion Slim 5 as a potent challenger in the compact gaming laptop market. Some have suggested that Lenovo's latest release could potentially overshadow Asus's Zephyrus G14, once the unchallenged leader in the 14-inch gaming laptop market.
From ultra-portability to high-performance gaming capabilities, the Lenovo Legion Slim 5 14 truly encapsulates Lenovo's ability to deliver versatile and innovative gaming solutions for its Legion fans.
Advertisement