Who doesn't absolutely love the Razer Blade 15? A 15.6 inch widescreen, super slim bezels, a powerful i7 processor and an amazing 4K display. What's not to like? Ah yes, the $2599 price tag. While I mostly write about the upgrades and boosts in the gadgets, this one is actually a refresh but to a lower end model. Seems like Razer has finally come to terms with the fact that as perfect as their Razer Blade 15 might be, it just isn't for everyone.
For tightly budgeted gamers, Razer has introduced an affordable remake of the "smallest 15.6 gaming laptop ever" that is available for $1599.
Advertisement
Improvements
The new Razer Blade 15 "Dual Storage Model" gets the name from an added SSD and a traditional hard drive, so you now get two storage options. This may not sound like a new innovation, but considering that the said feature is mostly found in bulkier, more sturdy machines, it's a commendable addition. It is also appreciable that Razer has maintained the slim body like other Razer laptops along with the added storage options.
"We listened to feedback from our fans and we have expanded on that experience with a new color option, Ethernet capability, more storage configurations and a more affordable price."
Said Razer Co-founder and CEO Min-Liang Tan.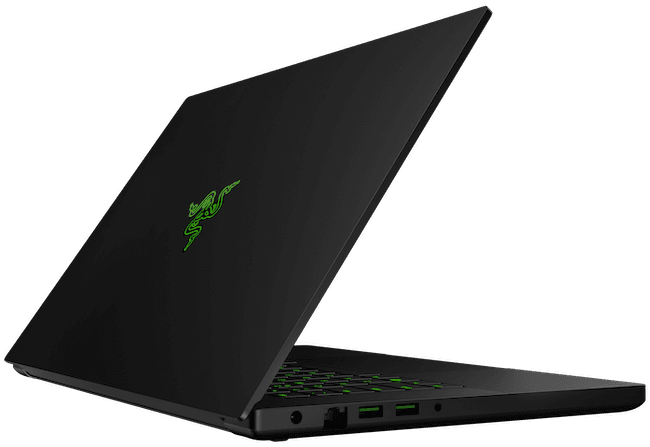 Here are the major upgrades that Razer has incorporated in this device:
Dual storage configuration with an M.2 SSD + 2.5-inch HDD
A new single-zone RGB keyboard that supports full key backlighting Powered by Razer Chroma
A Gigabit Ethernet port for enhanced connectivity
A bespoke heat pipe thermal management system
A matte Mercury White limited edition with faster screen, more storage and more powerful GPU option
The option for storage configurations grants users the freedom to use both an m.2 SSD and a 2.5-inch hard drive. Both components can be upgraded along with the 16GB of RAM that can be expanded to 32GB.
Falloffs
But of course, Razer didn't manage to cut down the price without taking away some of the good stuff. The base model is a little thicker, heavier and has lost some of the high-end hardware of the Razer Blade 15. Apparently, Razer has removed the 144Hz display and vapor cooling chamber and replaced it with a unibody fan exhaust (cooling pipe), giving the device a larger footprint.
They have also gone back to the old ways with Chroma backlighting technique that still has in-game lightings, but drops the ability to control different areas separately. So the function keys are backlit as well. Moreover, the Nvidia GeForce GTX 1070 Max-Q GPU has been traded with the GTX 1060 Max-Q GPU in the base model. The newer model also restricts you to a full HD (1920 x 1080) panel with a 60-Hertz refresh rate instead of the 4K (3840 x 2160) display of the predecessor Blade. While this might not have the same high pixel density of the premium models, but the screen is still quite beautiful and you should be able to enjoy games without complaining at least about the display.
The Limited Edition Razer Blade 15 'Mercury White'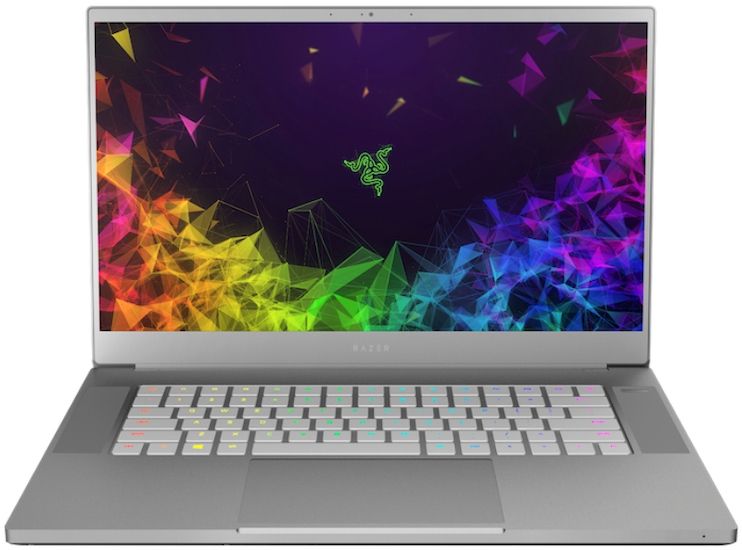 Along with the pocket-friendly version of the Razer Blade 15, the company has tried to spice up the original series too. The thinner, better version of the Blade will now come in "Mercury White". A limited edition version of the laptop that packs the premium hardware in a classy almost greyish tone and un-lit Razer logo on the lid. That is a change of taste from their traditional gunmetal grey.
Razer says the laptops will be available in limited quantities later this year during Q4 direct from Razer US, Canada and China. Material White features the originals' powerful specs of the Razer Blade and can be coupled with either a GeForce GTX 1060 Max-Q for $2,200, while upgrading to a GeForce GTX 1070 Max-Q raises the price to $2,600. The base model will cost $1599 or $1799 depending on your preference for storage configuration.
Read more by us:
Advertisement