Acer has unveiled its latest gaming laptop, the Nitro V 15, which combines updated internals like 13th Gen Intel Core processors and Nvidia GeForce RTX 40 series GPUs with an affordable starting price of $699. Acer is aiming the Nitro V 15 at mainstream and casual gamers looking for capable 1080p gaming performance without breaking the bank.
The Nitro V 15 comes equipped with up to an Intel Core i7-13620H processor based on Intel's latest 13th Gen Core architecture, which uses a hybrid design to balance performance and efficiency. GPU options range up to Nvidia's GeForce RTX 4050, which is based on Nvidia's newest Ada Lovelace architecture. This gives the Nitro V 15 solid 1080p gaming capabilities in modern titles, according to Acer.
Advertisement
Several memory and storage configurations are available, with up to 32GB of DDR5 RAM and support for up to 2TB PCIe solid state drives. This high-speed memory and storage enables quick game load times and smooth performance when multitasking. The laptop can be configured with a 15.6″ 1080p IPS display with up to a 165Hz refresh rate for fluid visuals in fast-paced games.
To keep temperatures in check during gaming sessions, Acer equipped the Nitro V 15 with a dual fan cooling system and multiple exhaust vents. The laptop also features Acer's NitroSense software for monitoring system temperatures and customizing fan speeds. Audio is handled by DTS:X Ultra technology for an immersive soundscape.
The Nitro V 15 aims to make modern gaming more accessible through its competitive starting price of $699 and multiple configurations scaled for different budgets. The base $699 configuration includes a 13th Gen Intel Core i5-13420H, NVIDIA GeForce RTX 2050 GPU, 8GB RAM, and a 512GB SSD. This model will be exclusive to Costco in North America starting in October.
Stepping up to $770 upgrades the GPU to an NVIDIA GeForce RTX 3050, while $1000 buys a configuration with a Core i7-13620H CPU, 16GB RAM, and RTX 4050 graphics. Acer stated this $1000 config provides the best balance of performance and value. Models with faster display refresh rates, more RAM, and increased storage will also be available at higher price points, but pricing is still to be determined on the highest-end configurations.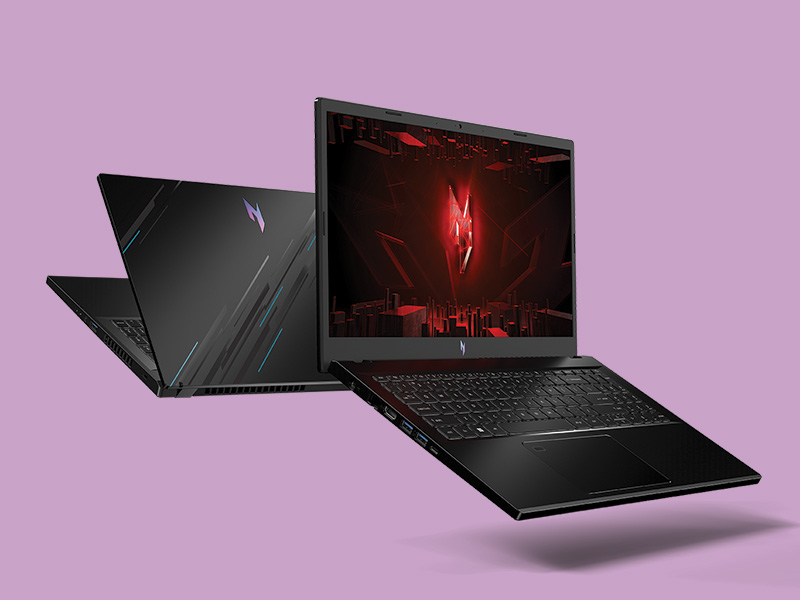 Connectivity on the Nitro V 15 includes Wi-Fi 6 for fast wireless networking speeds, a Thunderbolt 4 port for connecting peripherals and external displays, three USB-A ports, HDMI, and Ethernet. The laptop also ships with one month of Xbox Game Pass Ultimate for access to over 100 games.
According to Acer, the Nitro V 15 is designed for mainstream users who want good 1080p gaming performance for popular online games like Fortnite, Valorant, Apex Legends, and more. The laptop is portable enough for gamers on the go or students who need capable gaming hardware for dorms or small living spaces.
With its modern specs and aggressive $699 starting price, the Nitro V 15 further blurs the line between budget and mainstream gaming laptops. Acer appears to be targeting buyers who want reliable 1080p gaming speed without excessive cost. This gives the Nitro V 15 the potential to compete with budget gaming laptops from other manufacturers.
The Nitro V 15 will be available in October in North America, starting at the $699 base model price exclusively through Costco. Wider retail availability, including Acer's website, will begin in November. European pricing starts at €1099, with availability beginning in September.
Read Next:
Advertisement