While Dell's subsidiary, Alienware, was focused on making headlines, Dell decided to appeal more to the mass consumer at CES 2019, announcing a refresh to their budget-friendly G series gaming laptops.
The next-generation laptops, the Dell G5 15, G7 15 and G7 17, are set to receive upgrades to both its internal components and aesthetics, with the more affordable line of gaming laptops starting to look more like their Alienware cousins.
Advertisement
Affordability and Power Packed In a 15-inch Chassis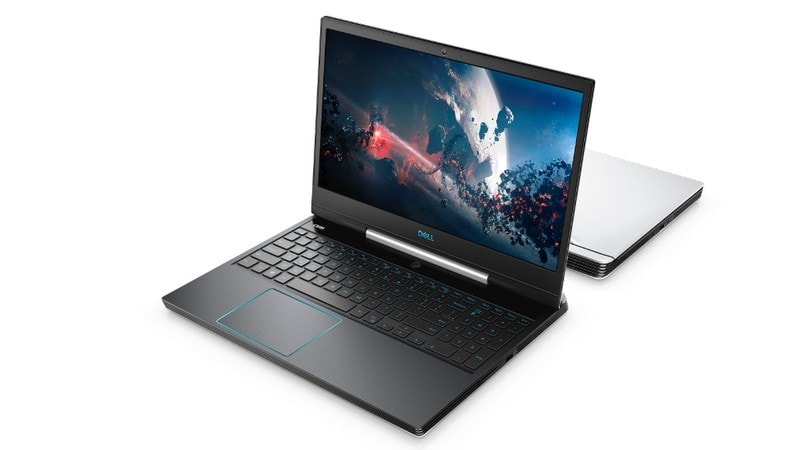 Where most refreshes only touch up on the hardware side of things, Dell also changed up the aesthetics of their G series gaming laptops for 2019. Instead of their more subtle look, they're starting to look more like Alienware laptops. Case in point, by default, the Dell G7 15 and G5 15 will both come in Deep Space Black color options, decked out with blue-colored accents. Finally, rounding out its look are ridges located right around the border, which Dell presumably put both for aesthetic and functional purposes.
Another laptop, the Dell G5 15 SE, is also available as an upgrade. It features the same specs as the Dell G5 15. However, it comes with an Alpine White chassis and a clear panel on the bottom of the system that showcases the cooling system, which Dell equipped with blue fans.
The key difference between the G5 15 and the G7 15 is that the latter is thinner and weighs less. At just 0.78 inches and 5.77 pounds, the Dell G7 15 has slightly different dimensions compared to the Dell G5 15, which tips the scales at 6.1 pounds and is at least 0.95 inches thick.
Both of these G series gaming laptops come packing with the latest Quad- and Hex-core Cofee Lake Intel processors, as well as mobile versions of NVIDIA's RTX graphics cards.
Finally, users can opt to upgrade the display of the latest G series gaming laptops. For more eye candy, users can choose a 4K UHD, OLED display. Meanwhile, for serious and competitive gamers, the G5 15 and the G7 15 comes with a 144Hz Full HD display panel as well.
An Inexpensive i9-Powered, 17-inch Laptop That Packs a Wallop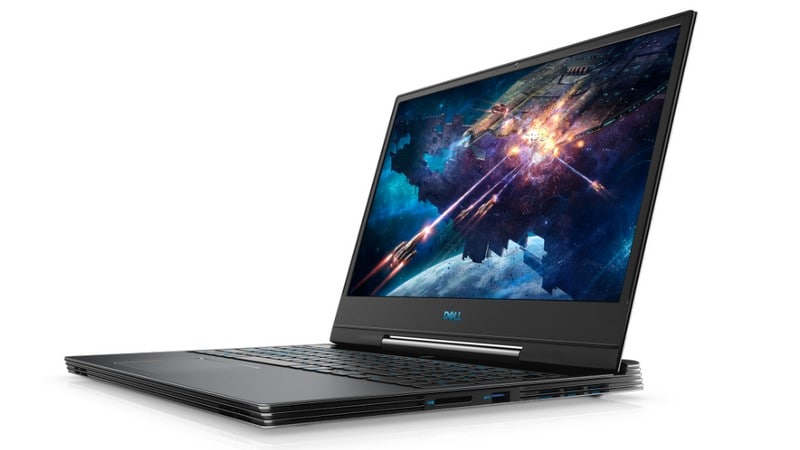 From the more budget friendly G series gaming laptops, we go to the slightly more expensive, but still affordable, G7 17.
Weighing at 7.21 pounds and nearly 1-inch thick, the Dell G7 17 is slightly bigger than its 15-inch brothers. Yet, at the same time, it's also leaner compared to other 17-inch gaming laptops. It also comes with the same Deep Space Black theme as its 15-inch varieties, and unfortunately, won't be available in Alpine White.
Powered by the latest Intel Core i9 processor, the G7 17 is dramatically more powerful and faster compared to the G5 15 and the G7 15. However, other specifications, including the NVIDIA RTX graphics cards, which tops out with the RTX 2080, remains the same across all three (or four including the G5 15 SE) gaming laptops.
Unfortunately, Dell has limited the 17-inch laptop to a Full HD display. However, users can choose to have it equipped with a 144Hz screen for a smoother gameplay experience.
Pricing and Availability
Dell announced that all of the refreshed G series gaming laptops will start shipping on January 21.
The Dell G5 15 will start at $999, with the thinner and lighter Dell G7 15 starting at $1,099, and the Alpine White Dell G5 15 SE being available as an upgrade option. Finally, the Dell G7 17 will start at a $1,379 price point.
Read more related stories:
Advertisement