Not to be outdone, Lenovo unveiled a lot at CES 2019, including a refresh of their Legion gaming laptops.
Taking center stage to unveil their new Legion Y740 (17-inch and 15-inch) and Y540 (15-inch) models, which are both refreshes of the Y730 and Y530 gaming laptops that they released last year, Lenovo's latest line of gaming laptops will both be equipped with the latest Intel 8th Gen Processors and NVIDIA RTX GPUs.
Advertisement
What's New with the Legion Gaming Laptops?
For the Legion Y740, users can opt for various configurations per unit. This includes the option to have up to 32GB of DDR4 RAM installed, as well as either a 15-inch or a 17-inch display with optional 144Hz refresh rate and NVIDIA G-SYNC support. Both device sizes will also come equipped with beautiful RGB backlit keys powered by the iCUE software by Corsair; support for Dolby Vision HDR software for ultra-vivid picture quality; a significantly brighter screen at up to 500 nits; and finally, a Dolby Atmos Speaker System with Dolby Sound Radar for improved audio quality.
Unfortunately, while both devices can come with either the Intel Core i5-8300H or Intel Core i7-8750H, only the 17-inch model can come equipped with the latest the NVIDIA RTX 2080 Max-Q GPU, while the 15-inch model will have to "settle" with the NVIDIA RTX 2070 Max-Q GPU.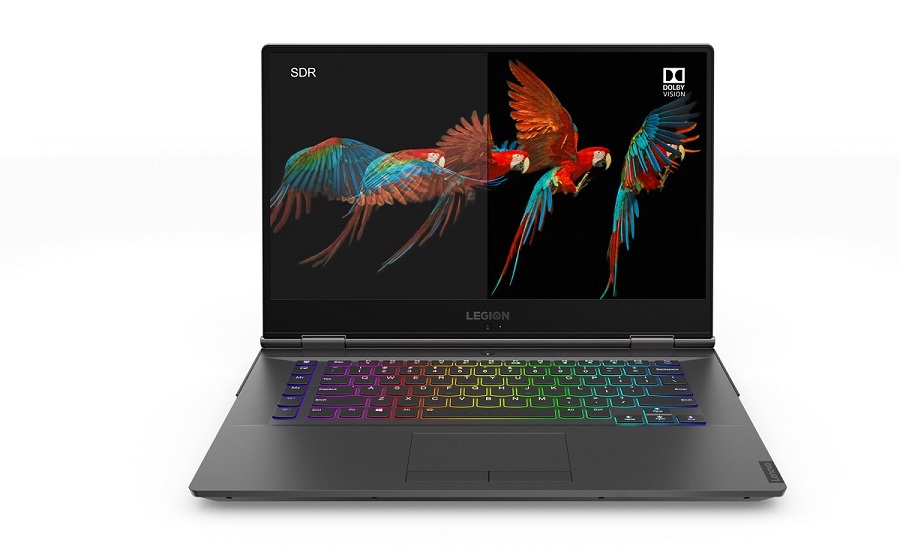 As for the Legion Y540, the more affordable 15-inch gaming laptop won't lag too far behind its bigger siblings in terms of specs. It will come equipped with a yet unannounced Intel Core processor and up to an NVIDIA RTX 2060 GPU. Also, at only 5.1 pounds, what the Y540 lacks in power, it makes up for with portability. Lenovo also equipped the Y540 with Harman Kardon speakers and support for Dolby Atmos for an immersive gaming experience, as well as a white backlit keyboard with a response time of under 1ms.
Other important notable features available across all models include support for various storage options (512GB PCIe SSD, 512GB SATA SSD, and a 2TB SATA HDD), a better cooling system, longer battery life, and an improved aluminum display hinge for added monitor stability.
Pricing and Availability
Lenovo plans to make their latest line of Legion gaming laptops available later this year.
Lenovo will begin shipping out the 15-inch and 17-inch Legion Y740 laptops first in February. The 15-inch model will start at $1,749.99 and the 17-inch model will start at $1,979.99.
As for the Legion Y540, Lenovo will start shipping the lower-specced laptops out in May starting at $929.99.
Read more related stories:
Advertisement