Updated Razer Blade 15 Advanced to Come With Nvidia RTX GPU
At CES 2019, Razer announced an updated Razer Blade 15 gaming laptop, including an "Advanced Model" that comes with a 144Hz Full HD display and up to an NVIDIA RTX 2080 Max-Q GPU.
Better, and More Powerful, the Updated Razer Blade 15
Given the cult-like following Razer has amassed throughout the years, any product the Singapore-based gaming company releases needs very little introduction. These things pretty much hype themselves up. This includes the Razer Blade 15, which according to Razer's announcement at CES 2019, is going to receive a nice spec upgrade.
For the updated Razer Blade 15, Razer decided to stick to the same dimensions and aesthetics as last year. However, the refresh is anything but on the inside. The new Razer Blade 15 will come with modest but noticeable changes under the hood. For starters, it can now come equipped with up to an NVIDIA RTX 2080 Max-Q GPU. However, the other specs will remain the same with last year's model, including the 144Hz Full HD display.
At its highest configuration, you're getting an eighth-generation Intel Core i7-8750H, 16GB of DDR4 RAM, and up to 512GB of fast SSD storage. This is in addition to the aforementioned NVIDIA RTX 2080 GPU. The entry-level model, which comes with the last-gen GPU, the NVIDIA GTX 1060 Max-Q GPU, will continue to remain on sale.
MORE: Our Most Recommended Laptops Powered by Intel Core i7 Processor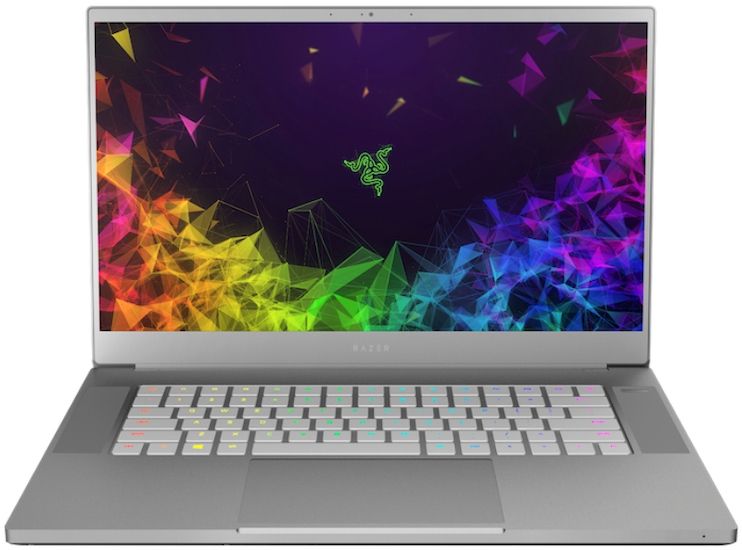 Razer also delighted a lot of their fans at CES 2019 with another announcement; they announced that they will be updating the widely successful Mercury White edition of the Razer Blade 15. The updated Razer Blade 15 Mercury White edition will now be available with either the NVIDIA RTX 2060 or the NVIDIA RTX 2070 MAX-Q GPU. Razer plans to make both configurations available for purchase online at Razer.com. However, the latter will also be made available exclusively at Best Buy.
More Potential Features Down the Line
Razer also showcased two potential new display technologies that could come to the Razer Blade 15 in the future.
The first is a 240Hz Full HD Display for an even more fluid gaming experience. Meanwhile, the second is a 4K OLED touch display that blends amazing color reproduction and efficient performance. But, that's not all. Aside from showcasing the potential upgrades to the Razer Blade 15, Razer also announced that all the Advanced Models of the updated Razer Blade 15 will have their displays calibrated individually. Razer explains that this is to ensure "amazing color accuracy out of the box."
Regardless of specification differences, each Razer Blade 15 model will come with ultra-thin 4.9mm bezels and facial recognition support for Windows Hello via its IR face camera. The dual-array microphone setup for streaming, conferencing, and voice assistant use is also available across all models.
Pricing and Availability
The updated Razer Blade 15 gaming laptops with NVIDIA RTX 20-series GPUs will all ship beginning January 29. This includes the Mercury Edition with the NVIDIA RTX 2060 and the RTX 2070 Max-Q GPU. From the said date onwards, you can find them online at Razer.com or in select retailers in US.
For those who can no longer wait, the Base Model of the Razer Blade 15 is already available for purchase at select retailers and Razer.com. It will come equipped with an NVIDIA GTX 1060 GPU with Max-Q design and a 60Hz Full HD display.
The pricing for the Razer Blade 15 will start at $1,599 for the Base Model and $2,299 for the updated Razer Blade 15 with the NVIDIA RTX 20-series GPUs.
Related Stories: