Dell's Precision series of laptops and desktop workstations are known for their innovative design and cutting-edge hardware. The company recently announced its latest series of Precision workstation laptops, including the all-new Dell Precision 14 5470 we are reviewing.
This is a 14-inch mobile workstation that might seem a bit more expensive than a similarly priced consumer laptop. However, this is a laptop meant for serious users who want nothing but the best, both with respect to computing capabilities and design.
Advertisement
We are reviewing the top-end model of it that retails for around $3,700 in the US, which is very expensive. So is Dell Precision 5470 worth considering over its contemporaries? Check out our review to find an answer.
Price And Configurations
As mentioned earlier, our review unit is the top-tier variant of the Dell Precision 14 5470—powered by an Intel Core i9-12900H processor and Nvidia RTX A1000 GPU (4GB VRAM) with 32GB of DDR5 memory and 1TB PCIe Gen4 SSD storage.
The pricing of the Precision 5470 ranges from around $2000 and goes all the way up to $3700 for the model we are reviewing. For the price, the base model of the Precision 5470 is highly overpriced. It comes with an Intel Core i5-12500H processor, 8GB RAM, 256GB SSD, and Intel UMA integrated graphics. Consumer laptops with better specs than this are available for around $800.
Though we appreciate that the Precision 5470 is highly customizable, yet it takes less than 10 days for Dell to ship it to you.
We also like that it's available with different operating systems like Windows 10 Pro, 11 Pro, and even Ubuntu for Linux users. The display options are also multiple, with FHD+ non-touch and QHD+ touch panels to choose from. But there is only one discrete GPU users can get this laptop with, and that is the RTX A1000.
Overall, the number of configurations that Dell offers for Precision 5470 are plenty and will allow users to get the right amount of computing power that matches their requirements and budget. Also, the fact that they are able to ship it quickly when there's a worldwide chip shortage is laudable. However, we feel the pricing is on the very high side, especially for the base model, but on the contrary, we think our review unit is very competitively priced.
Detailed specs of our review unit:
Model Number
Precision 5470
Processor
12th Gen Intel Core i9-12900H vPro 14 Cores – 6P + 8E (24MB Cache, 3.8 GHz – 5.0 GHz)
RAM
32GB LPDDR5 5200MHz (non-upgradeable)
Storage
1TB PCIe Gen4 NVMe SSD
Graphics
Nvidia Quadro RTX A1000 GPU with 4GB DDR6 Memory
Display
14-inch QHD+ 2560 x 1600 Touchscreen WLED Display (100% sRGB, 500 nits)
Ports
4 x Thunderbolt 4 Type-C Port
SD Card Reader
3.5mm headphone jack
Operating System
Windows 11 Pro
Battery life
6 hours and 21 minutes (tested)
Weight & Dimensions
3.26 Pound
12.2 x 8.2 x 0.7-inches
Design
Have you seen the Dell XPS 15 or even the more compact XPS 13? The new Dell Precision 14 5470 looks very similar to that. It seems like this is the Dell XPS 14 in disguise!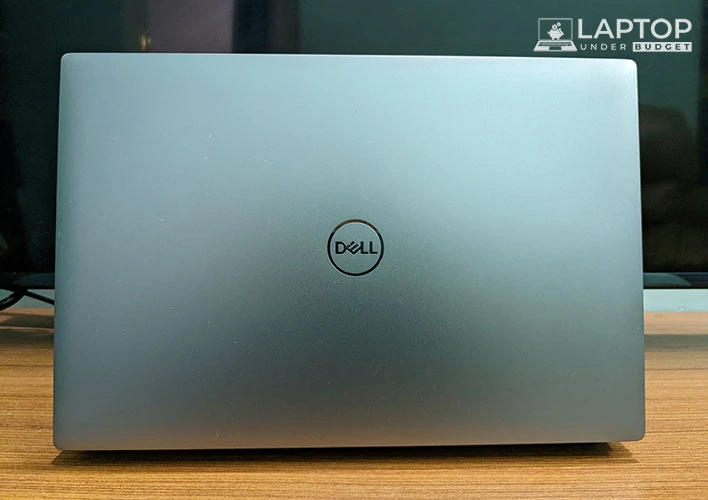 Just like the XPS series, the Precision 14 5470 also offers a luxurious design with a metal unibody construction, which is milled out of a single slab of aluminum using CNC technology.
Although it is a thin machine, it does weigh 3.26 pounds. This is due to the fact that the entire machine is constructed using metal. Dell has done a good amount of weight balancing, and this laptop feels high-end and premium in every possible way. You can open the lid with one hand, and its hinges are also perfect, smooth when they need to be, and hard when the lid is opened, resulting in zero screen wobble.


The laptop offers a dual-tone finish with a carbon fiber-like texture on the inside and a silver-like aluminum finish on the outside. There is very minimal chassis flex on the Dell Precision 14 5470, and the whole machine feels very sturdy and solid.
Ports and Slots
Like most ultra-modern and thin laptops, the Dell Precision 14 5470 also chose a minimalistic port approach with four Thunderbolt 4 ports, a 3.5mm audio jack, a microSD card slot, and a Kensington lock slot. So, even if you want to connect a wired mouse, you will need an adapter.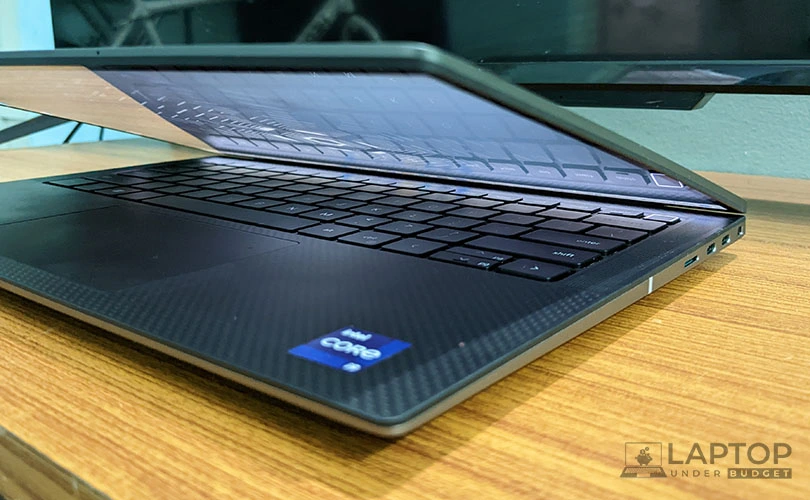 The same also applies to connecting a LAN. But the laptop is equipped with Intel AX211, 2×2 MIMO Wi-Fi modem, capable of offering Wi-Fi 6E connectivity along with Bluetooth 5.2. Hence, in terms of wireless connectivity, the laptop is on par with the competition.
While we would have definitely liked a wider variety of ports on the Dell Precision 14 5470, this is the reality. As the laptops get smaller and slimmer, we will keep losing ports, and we could even expect a portless laptop in the near future.
Display
Just like Dell's XPS notebooks, the display on the Precision 5470 is also one of the bests available on laptops. Our unit has a beautiful 14-inch QHD+ resolution screen with a 60Hz refresh rate and a peak brightness rating of 500nits. The higher brightness level ensures that the content on the screen will be visible even outdoors.
As this is a workstation laptop meant for professionals, the screen offers technologies like 100 percent sRGB coverage. Not just that, there is also a built-in low blue light filter, which will be very handy for those who work a lot during nighttime and suffers from sleeplessness.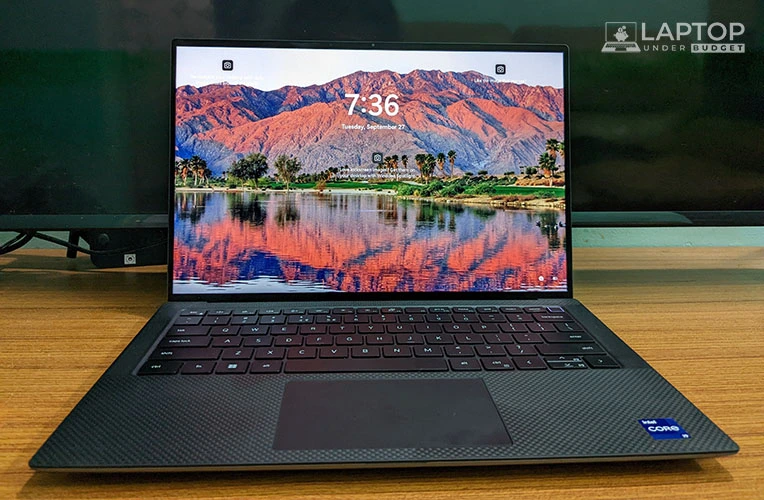 Overall, the Dell Precision 14 5470 has a pretty color-accurate display. The high-resolution panel combined with a compact 14-inch form factor will deliver higher pixel density, which makes the display look sharp when compared to a typical 14-inch laptop with a 1080p display.
Also, the tiny bezels on all four sides further complement the gorgeous display, and the 720p IR camera on the top is also decent for video conferencing and facial recognition logins.
Keyboard and Trackpad
Dell's tried and tested backlit keyboard offers the right amount of tactility and feedback, and the keyboard on the Dell Precision 14 5470 feels great. However, the travel distance of these keys is slightly on the lower side, as these are low-profile keys, hence, they do not feel as good as a keyboard on the Dell's Alienware X15 R2 gaming laptop that we reviewed recently.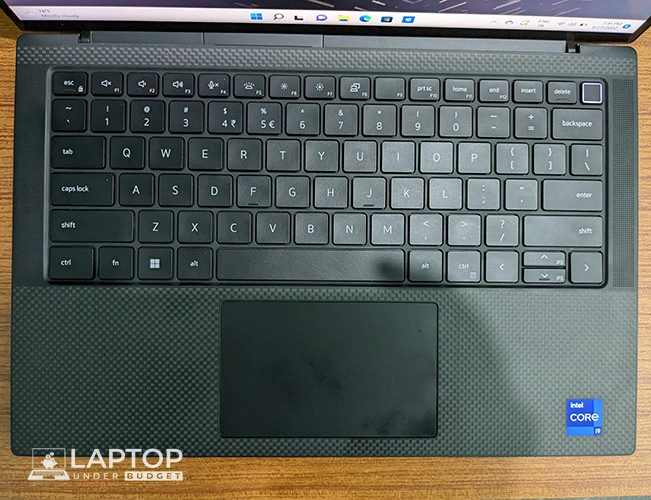 The company's latest approach of including a compact trackpad is something that seems out of place, especially considering the fact that the previous generation of Dell Precision mobile workstations had much larger trackpads that were just a treat to use. While you can solve this issue by pairing an external mouse, we suggest Dell go back to their drawing board and bring back the larger trackpad with the next iteration of the Precision 5000 laptops, especially on this new 14-inch model.
While the overall tracking experience was decent, it's nowhere near perfect as the XPS notebooks, and we feel Dell definitely has some room to work here. Also, the keyboard and the trackpad get oily pretty easily, so you'll have to carry a cleaning cloth to keep the laptop tidy.
Audio
Dell has done some magic here, and the speakers on the Precision 14 5470 are better than most Windows laptops. Specs-wise, the laptop has a stereo speaker setup located on either side of the keyboard, and the laptop delivers a good stereo effect with a lot of details in the audio. For its size, the audio loudness of the speakers on the Dell Precision 14 5470 is also pretty impressive.
Again, the speakers are nowhere near as good as the ones on the MacBook Pro 14. However, as mentioned earlier, Dell seems to have done a good amount of tweaking to deliver a good audio output on a compact 14-inch laptop. For audiophiles, there is also a dedicated 3.5mm audio jack, and users can also connect modern wireless earphones with the Dell Precision 14 5470 with ease.
Performance
While you can use the Dell Precision 14 5470 for day-to-day usage and gaming, it's not meant for that. It is a device inclined toward professional workloads that involve data analysis, graphics designing, CAD, and photo and video editing.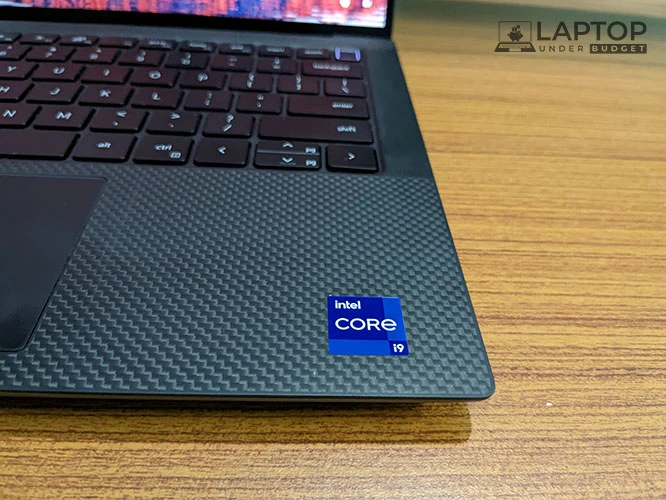 The Intel Core i9-12900H and the NVIDIA RTX A1000 computing units are more than capable of handling all those tasks and even gaming without any issues. The fast PCIe Gen4 SSD and DDR5 RAM also ensure that all the tasks will run smoothly on the Dell Precision 14 5470 without any hiccups.
Thanks to four Thunderbolt 4 ports, you can connect the laptop to multiple external displays with a single cable. Again, the hardware will not be a bottleneck on the Dell Precision 14 5470 on almost any workload.
CPU Performance
The hybrid Intel Core i9-12900H processor on the Dell Precision 14 5470 posted an impressive 9718 points on Geekbench 5 multi-core score. Similarly, the laptop also posted 11699 points on the Cinebench R23 rendering benchmark. Lastly, the laptop posted 5529 points on PCMark 10 benchmark.
While the single-core scores of the Dell Precision 14 5470 are slightly on the lower side, the multi-core scores are impressive, which is good, considering the laptop has to order a lot of data and use multi-core technologies to speed up processes like rendering and compiling.
GPU Performance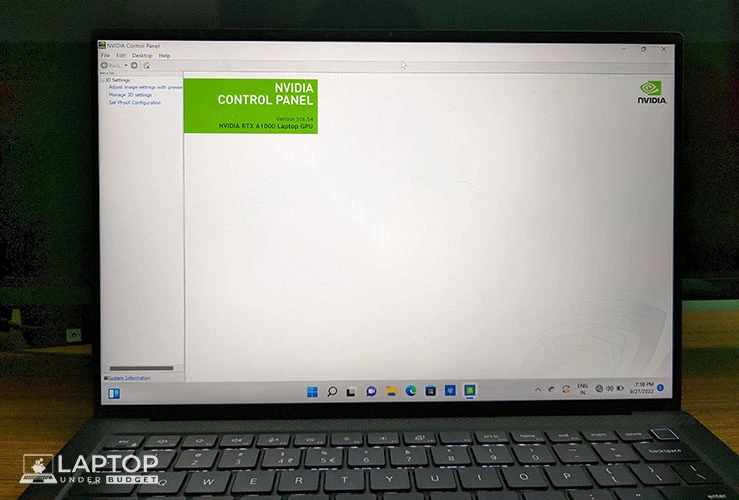 The NVIDIA RTX A1000 on the Dell Precision 14 5470 is a workhorse with 4GB of dedicated video memory. Again, while you can game on it, the GPU is not optimized for gaming. Instead, the laptop will deliver good performance in professional workloads like 3D rendering, graphics designing, and more.
Gaming Performance
Still, we ran some games on it, and here's how it did. The Precision 5470 ran GTA 5 at over 100fps at 1080p resolution and high graphics settings, which is rather impressive for a non-gaming tuned GPU laptop. Similarly, the laptop offered around 60fps on Far Cry 6 at 1080p resolution and high-graphics settings.
Although the laptop is not meant for gaming, it can run modern AAA games without any issues. However, it's also worth noting that you can get a similar gaming experience on much cheaper gaming laptops with RTX 3060, usually costing around $1200 to $1500.
Cooling
When it comes to cooling, the laptop has a dual-fan design, and the entire body of the laptop also acts as a heat sink. During our testing, under normal workloads, the laptop was running with ease. However, when we ran compute-intensive tasks like multi-thread benchmarks and games, the laptop did get hot, and we could even feel the warmness on the keyboard. But CPU and GPU temps were still manageable for it, and the laptop never thermal throttle.
Overall, the Precision 5470 is an excellent performing mobile workstation laptop, but it tends to get slightly warm when pushed hard. It's not a suitable machine for workloads that includes pushing CPU and GPU at their peak for hours at a time, but for professionals who need bursts of desktop-level performance on the go, the Precision 5470 is a great choice.
Upgradability
Nothing on the Dell Precision 14 5470 is user upgradeable. The laptop just has a single PCIe Gen4 SSD slot, which means if you want to upgrade, you'll have to replace the storage drive with a higher-capacity drive. Dell has also soldered RAM to the motherboard, so it's neither user-replaceable nor user-upgradeable.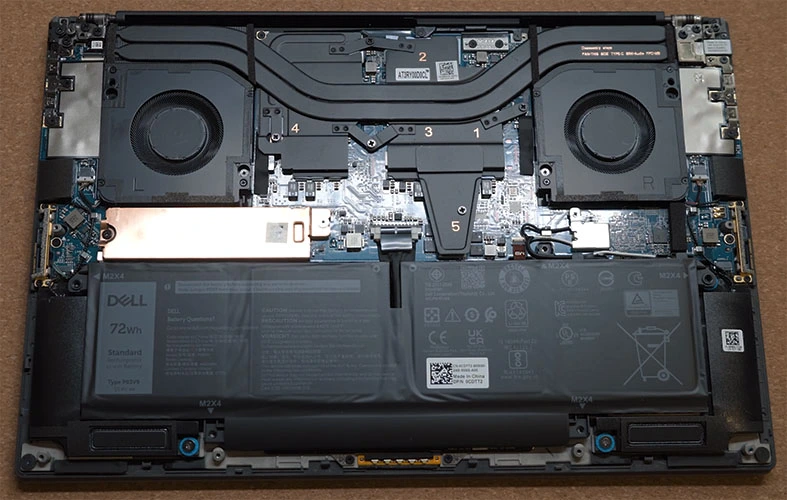 Do note that users do have an option to spec up the hardware on the Dell Precision 14 5470 at the time of purchase. Given this is a corporate-centric laptop, your company's IT head will probably decide to configure the specifications of the Dell Precision 14 5470 as per the requirement of workload, but if they ask, you now know that you need the maxed-out version.
Battery Life
The Dell Precision 14 5470 has a 72Whr battery, which is a pretty good capacity for a laptop of this size. Under normal usage, the laptop can offer over six hours of battery life, and there is also support for up to 130W fast charging via the USB Type-C port. However, when running professional software, the battery life does dip to around four and a half hours of usage.
Also, just like every Windows laptop, to get the most out of this hardware, it is best to use this laptop by connecting the power adapter.
Conclusion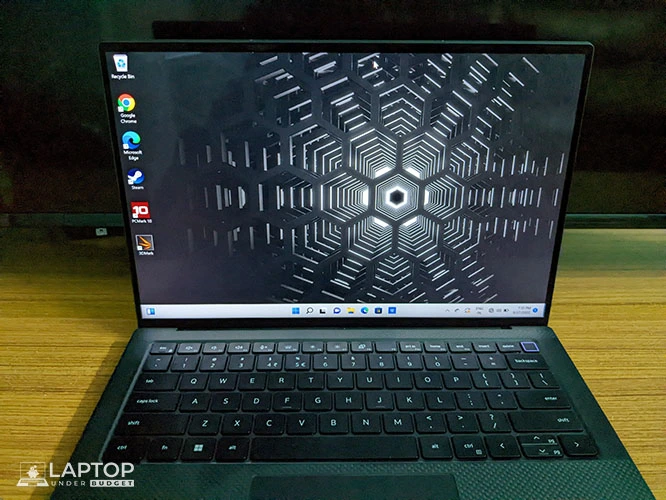 The Dell Precision 14 5470 is a compact workstation that competes against the likes of the Lenovo ThinkPad P15 and the HP ZBook Firefly 14 G8. The Precision 14 5470 is easily among the most premium-looking workstation laptops and is as powerful as the rest of the competition.
The computer also has Independent Software Vendor (ISV) certification, which ensures that the laptop can handle the majority of software you'll use as a professional with ease. On top of that, Dell is also offering free panel replacement during a limited warranty period as a part of the Dell Premium Panel Guarantee.
Overall, the Dell Precision 14 5470 is an impressive package that seems to pack everything one expects from modern mobile workstations. We think it'll be a great companion for a modern workforce.
Dell Precision 5470
$3,793
Design & Build Quality
4.9/5
Keyboard & Touchpad
4.5/5
Pros
Well built and premium all-metal thin & light design
Excellent performance for a thin and light laptop
Gorgeous QHD+ 14-inch touchscreen
Great webcam with IR for facial recognition
Comfortable backlit keyboard with tactile key response
Impressive audio from stereo speakers
Decent battery life
Highly customizable with lot of options
Cons
Expensive
No traditional ports only USB-C Thunderbolt 4 ports
Small trackpad
Gets warm under load
Soldered RAM
Advertisement