The roadmap that Huawei has for their MateBook lineup is to craft thin, light, elegant and powerful machines and place them at various ends of the price scale. It's no secret that Huawei's MateBook series is massively inspired from either MacBooks or other signature PCs. And it's a good thing really. It provides budget users – who crave for such posh devices, an alternative with various price options.
Huawei's latest MateBook 13 serves the same purpose and is aspiring to fit into the shoes of the evergreen MacBook Air. However, it still is a better – Windows version of it. Apart from that, among the Huawei line itself, the MateBook 13 falls somewhere between the affordable MateBook D and the premium MateBook X Pro and is midway between their prices as well.
Advertisement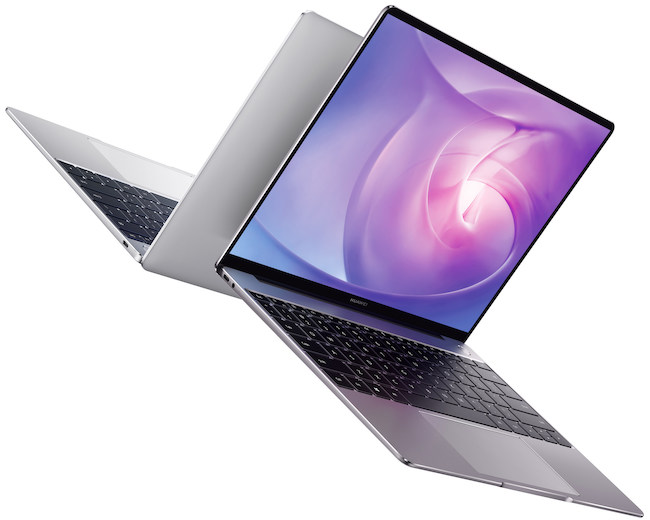 Since giants like ASUS and Acer have embraced the futuristic design of slim bezels Huawei has jumped right between the field as well with their MateBook 13. With a sleek aluminum alloy and metal body finish, the device crams narrow bezels around a display that offers 6% more screen area, according to Huawei.
MORE: The Best 13-inch Laptops
As its a solid MacBook competitor, Huawei surely wasn't going to cheap out on the specs. The 13-inch, 2,160×1,440 IPS screen is so lit (300 nits to exact) that it will easily feel like a 15-inch wide display. The Intel Whiskey Lake 8th gen i7-8565U processor does perfect justice to the beautiful chassis of MateBook 13 and makes sure to deliver powerful CPU performance. That ofcourse, accompanied with discrete Nvidia MX150 GPU and 512 GB of storage. There is also a baser version available with an 8th Gen Intel Core i5-8265U processor, 256GB of storage, integrated graphics. But the same 8 GB RAM and two USB-C ports being packed with both versions.
Although the RAM is not exceptional, features like an onboard fingerprint reader and grade A Stereo Dolby Atmos speakers take the spotlight away from the little flaws.
The basic version of the Huawei MateBook 13 will be up for grabs from January 29 at Amazon and Newegg with prices starting from $1,000. Whereas the fancier variant will also be available but for $1,300.
Read more related stories:
Advertisement