We are no stranger to the XPS 13 as Dell came out with the fundamental model back in 2015. While the overall machine was great, the users criticized the notebook on its one particular trait — the placement of the webcam. There is hardly anyone out there who is not a sucker for slim bezels. But back in 2015, apparently, it meant relocating the camera to an inconvenient and unflattering position.
Well, it is 2019 now, and Dell has started the year by addressing this particular ailment and fixing the webcam issue. Instead of opting for a push-open notch like ASUS, Dell has worked on making the camera so tiny that you barely see it there. Dell says that they took their inspiration from the smartphones guidebook and opted the 'active alignment technology,' that is a first for PC cameras.
Advertisement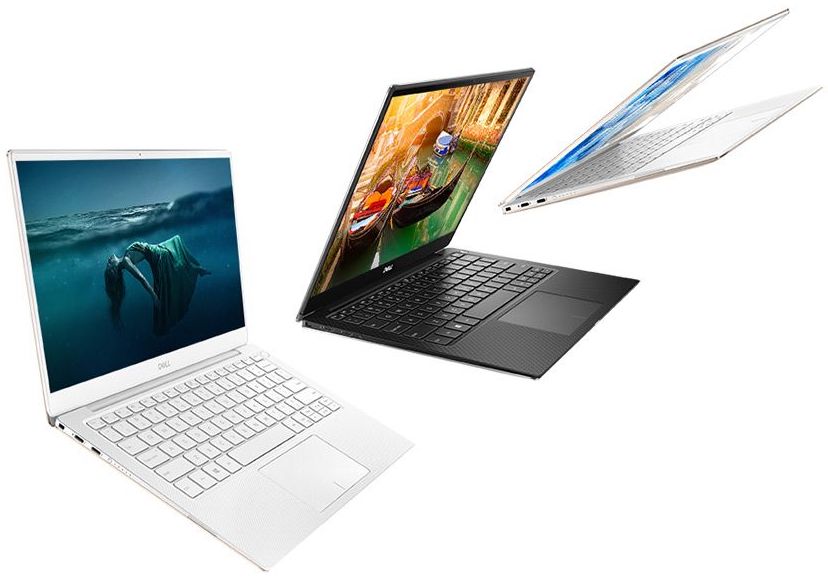 The new and improved XPS 13 (9380) was unveiled at CES 2019. Dell has made upgrades in other areas of the laptop as well, but the webcam fix remains the most mentionable one. Inside this svelte package, you will find the new 8th generation Whiskey Lake quad-core Intel Core i7 processor, with baser i5 and i3 options as well. There is also up to 16GB of memory, a 256 GB PCIe storage, and a glamorous  4K (3840 x 2160) touchscreen. You can also trade the touch display for a lower price with lower end specs.
MORE: The Best 13-inch Laptops – Buying Guide
Dell might have salvaged the webcam while putting slim bezels in, but there is so much they can do. Now users have to rely on the fingerprint login instead of Windows Hello, which is a small sacrifice to make for the slim and glamorous design.
Dell promises a much stronger, reliable and powerful performance with the specs bump and it seems believable as well, but the claim for battery standup – not so much. The XPS 13 9380 is said to deliver 21 hours of standup on a single charge, but we won't get too carried away until the ultrabooks are put to the test properly.
Dell released silver-on-black and rose gold-on-white colors with 4K touch displays while the silver-on-black option with a long-awaited Full HD touch display will be available sometime in the coming months. There's also a new frost white color option added by Dell which comes with similar fiberglass palm rest area as the rose gold color option. It will be available with full HD non-touch and 4K touch display in few weeks.
These futuristic-looking ultrabooks are available starting today and are already up for sale on the Dell website. Prices start from $882 to $1823 with various specs and features.
Read more related stories:
Advertisement