Google has reportedly canceled plans to release the new Pixelbook laptop in 2023 and all subsequent Pixelbook laptops. This comes from The Verge, which broke the story detailing the team responsible for Google's laptops has been moved to other teams within Google.
The next Pixelbook was already far in the development cycle and was scheduled to release next year. A Google insider told The Verge that the project was canceled as a "cost-cutting" measure.
Advertisement
"Google doesn't share future product plans or personnel information; however, we are committed to building and supporting a portfolio of Google products that are innovative and helpful for our users," said Laura Breen, a comms manager with Google (via The Verge).
She goes on to mention, "When we do shift priorities, we work to transition team members across devices and services."
This means Google isn't confirming the Pixelbook team disbandment, but it isn't out of the ordinary to do so. So, we won't be seeing a new premium Chromebook from Google anytime soon, or possibly, ever.
Google's Laptop Lineup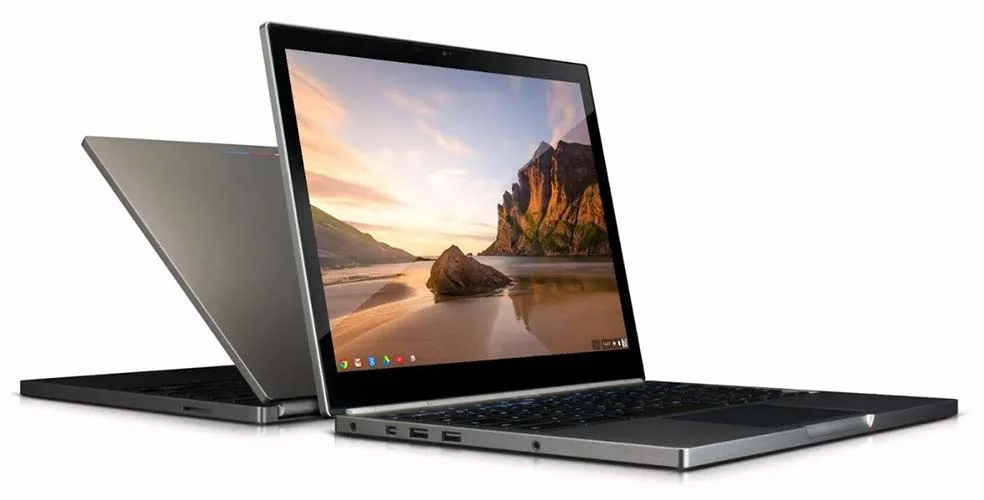 The few laptops that Google released in the past include the original Chromebook Pixel, launched in 2013, the Pixelbook in 2017, and the Pixelbook Go back in 2019. All the devices were well regarded, but notably, all of them were pricier than the competition.
Google Pixelbook (launched in 2017)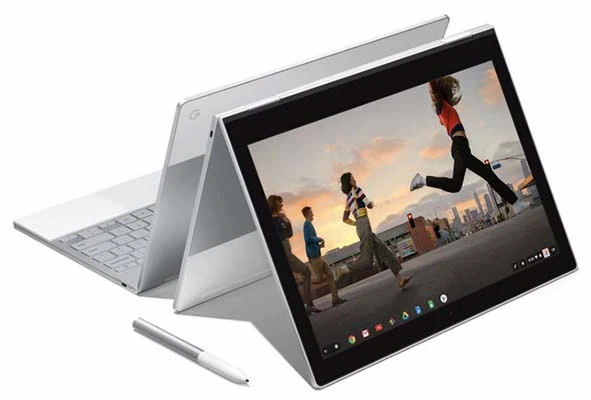 2017's Pixelbook was Google's first time ever experimenting with a premium, high-end Chromebook. If you're familiar with the laptop space, you'll know that Chromebooks aren't the beefiest performers.
They tend to focus on affordability while giving you the basic functions you need as a laptop/web-browsing device.
Most other Chromebooks range between $100 – $800, while the Pixelbook retailed at $999 and $1,699 for the highest-end variant with a 7th Gen Intel Core i7 processor. This was a hefty price point to pay for a laptop running Chrome OS.
But as a machine, the Pixelbook was well regarded for top-tier performance in the Chromebook market. For the time, it had everything; a speedy processor with plenty of storage and RAM, 2-in-1 functionality, touchscreen, and a fantastic build.
As impressive as it was, the price wasn't accessible for people who were looking for a Chromebook. With the same cash, you could get a powerful Windows laptop that is far more open and versatile.
Since Chromebook's main market seems to be students in school and university, the asking price was too high to be sustainable.
Google Pixelbook Go (Launched in 2019)

In 2019, Google launched the Pixelbook Go, their next iteration of the idealistic Chromebook. Contrary to its predecessor, the Pixelbook Go launched at a more affordable price tag.
The Pixelbook Go's base configuration featured an 8th Gen Intel Core M3-8100Y with 8GB RAM, 64GB SSD, Intel UHD 615 integrated GPU, and a 1920 x 1080 resolution for $649.
The highest-end variant sported an 8th Gen Intel Core i7-8500Y, 16GB RAM, 256GB SSD, and a 3840 x 2160 resolution for $1,399.
With a lower barrier to entry, Google captured a segment of Chromebook users it couldn't before. Reviews at the time were favorable to the Pixelbook Go, but even then, the pricing was an issue.
Even with the lower $649 for the base version, compared to other Chromebooks (and even some Windows laptops), the Pixelbook Go was sorely lacking. Many laptops and Chromebooks of the time offered similar or even better specs for the price.
For example, you could get the HP Pavilion x360 14 for a similar price to the base version of the Pixelbook Go. The Pavilion x360 14 featured a more powerful 8th Gen Intel Core i5 processor, 8GB RAM, 256GB SSD, Intel UHD Graphics 620, and had 2-in-1 functionality at a lower price.
Not to mention the biggest advantage; it ran a Windows 10.
This was Google's next mistake that potentially was a big reason for the Pixelbook project to be scrapped altogether. While a premium Chromebook is nice, when you can get a better laptop running Windows, it doesn't seem too appealing.
This is not Google's First Time Shutting Down a Project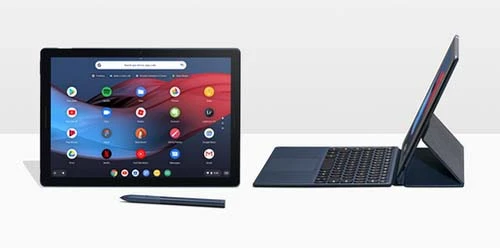 This isn't even the first time Google abruptly shut down a team. Google is notorious for cutting down its products without hesitation. Released back in 2018, the Google Pixel Slate is a clear example.
The Pixel Slate aimed at being a hybrid tablet/laptop, with the key difference, was it ran Chrome OS. Compared to other tablets of the time, which featured the Android operating system, Pixel Slate had the enticing Chrome OS, which functions more like a laptop.
At the time, many praised Pixel Slate as an excellent replacement for the typical Android tablet. It even had a matching keyboard and stylus to complete the package. However, overtime reviews were generally mixed with claims of lackluster performance.
MKBHD even highlighted the Pixel Slate in a video where he mentions how much of a letdown Google's Pixel Slate was because of the lacking performance. It was slow, buggy, and overall, just not a great tablet/laptop experience.
The Pixel Slate also had a hefty price tag, starting off at $799 for the base Intel Core M3 model and going up to $1,599 for the Intel Core i7 version.
What went wrong
The consensus here is the Pixel Slate didn't meet expectations. People were hyped for the device, but it just didn't match up to what they wanted. A slow, buggy performance will turn off any consumer. The high price you had to pay for a lacking experience made it worse.
Eventually, in 2019, Google canceled the Pixel Slate and two unreleased tablet hybrids.
The news broke in a report from Business Insider. A Google spokesperson mentioned, "the company has halted the production of two unreleased tablets and will not continue with a successor to the Pixelbook Slate."
"Chrome OS has grown in popularity across a broad range of form factors, and we'll continue to work with our ecosystem of partners on laptops and tablets. For Google's first-party hardware efforts, we'll be focusing on Chrome OS laptops and will continue to support Pixel Slate," they continued.
Ironic how just in 2019, they said they would focus on Chrome OS laptops, and now they're done with that too.
There are numerous examples of Google projects gone awry. Remember the Google Glasses? The numerous messaging platforms? Here's a site to peruse all the projects Google has canceled so far – KilledbyGoogle.
The Reality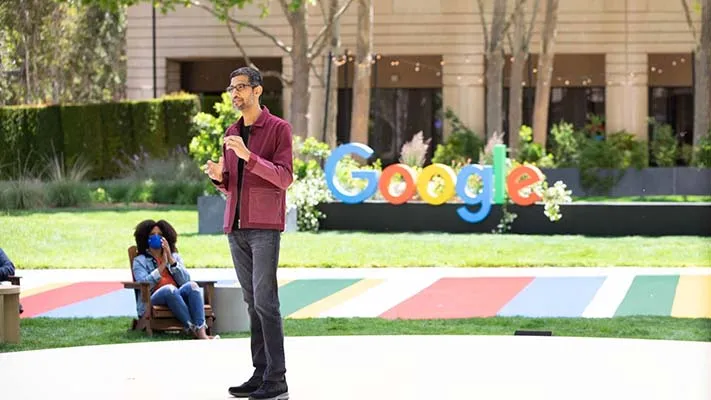 While Google killing off their premium Chromebook laptops is seemingly out of nowhere, it's not a surprise.
There was a leaked email from Sundar Pichai, CEO of Google, earlier this year via The Verge highlighting "economic headwinds," resulting in a slowed "pace of hiring for the rest of the year."
This hinted at a shift in the company's resources and project priority.
Another big reason the Pixelbook laptop and Pixel Slate tablet were nixed is because Google hasn't figured it out yet. Hardware isn't their game and competing in the market is brutal when your competition is doing it cheaper and better.
For now, Google is cutting back on costs and not hiring as many people to focus on the short term. They'd rather dump a project that's proved to fail and prioritize the projects that actually work.
But it's Google. I wouldn't be surprised if they come back into the game just a couple of years from now.
That's what we think anyway, but we want to know your thoughts on Google's latest victim. Were you anticipating the next Pixelbook? Or just another Chromebook you'd never even consider? Let us know in the comments!
READ next:
Advertisement