For all those looking for a gaming laptop under $400, I have one hard truth that you need to swallow. There's no "gaming laptop" available under $400. Yes, the laptop with a dedicated GPU (one of the most important specs for gaming), you cannot buy them under $400, nor even under $500! They usually start from around $800.
But there's no need to be disappointed.
Advertisement
The CPUs have something called "integrated graphics" embedded on the chip, which is what fulfills the graphical needs of laptops that do not have dedicated GPUs. And, to your rejoice, in the last few years, integrated graphics on both Intel and AMD's entry-level chips have gotten remarkably better that you can now play games like CS:GO, Minecraft, Roblox, Rocket League and similar low-spec games at smooth framerates in low settings on budget laptops.
However, you still can't expect to play more demanding AAA games like Call of Duty or Assassin's Creed, even at the lowest settings. The budget laptops are simply too underpowered for modern AAA gaming.
So, given you are a casual gamer who only plays lightweight games, we have picked some laptops suitable for gaming for you that you can purchase for $400 or less right now.
Best Gaming Laptops Under $400 – Reviews & Comparisons
1. Gateway 15 Gaming Laptop
Best Overall (But It's In-Store Pickup Only)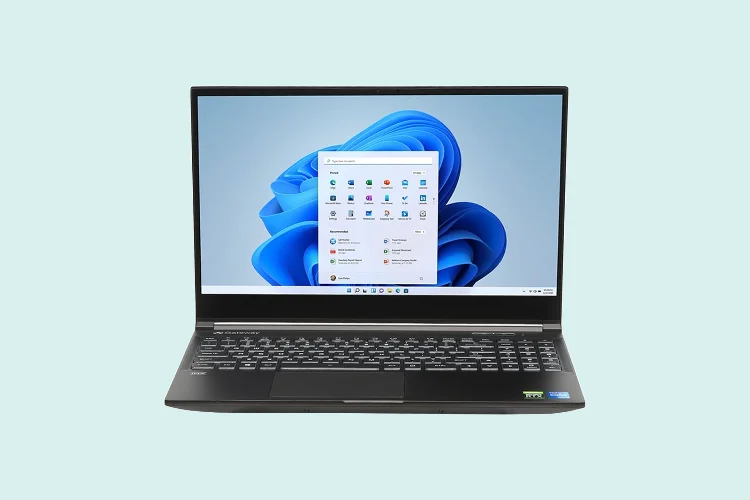 SPECIFICATIONS:
Processor: 11th Generation Intel Core i5-11400H (6 Cores, 2.2 – 4.5 GHz)
Graphics: Nvidia GeForce RTX 3050 (4GB dedicated)
RAM: 16GB RAM
Storage: 512GB SSD
Display: 15.6-inch Full HD IPS 120Hz
Weight: 3.9 lb
BEST PRICE RETAILERS:
PROS:
Dedicated GPU!
High refresh rate 1080p display for smooth gaming
Free Xbox Game Pass (1 month)
Wi-Fi 6 connectivity and decent number of ports for peripherals
Exceptionally great value
The Gateway 15-inch Gaming notebook tops our list for best overall gaming laptop under $400, particularly because it is the only laptop on our list to feature a dedicated graphics processor. It packs in great specifications at an unbelievable price. However, there's a catch. You can get this laptop for under $400 only if you pick it up from Microcenter—home delivery is not an option.
If you have never heard of Gateway laptop brand, then it's a subsidiary of Acer, so you can trust it. About its low price, this laptop's MSRP is $1000 and is available for around $800 usually, but currently it's on sale at microcenter making it a terrific value deal.
The laptop has a pretty minimal design with the Gateway logo at the back of the display lid. It has a black plastic build with a matte finish. It weighs about 4 pounds, which is quite heavy when compared to other laptops in this list, but considering this one has a dedicated GPU, I can go as far as saying this laptop is pretty light for the hardware it carries.
The laptop has a 15.6-inch IPS display with a refresh rate of 120Hz, which would make sure you never miss a frame when playing games and, therefore, have a more immersive overall gaming experience.
The laptop comes with an 11th Gen Intel Core i5-11400H processor and an RTX 3050 GPU with 4GB graphics memory. The processor might not be the latest one, but it's a powerful H-series processor, and when complemented by the RTX 3050 GPU, you get a great 1080p gaming experience with no jitters whatsoever. However, the power-hungry CPU and GPU shrink the battery life quite a bit. The laptop also comes with 16GB of RAM, which is exceedingly rare at this price point, and 512GB of internal storage is also more than enough for gaming.
The keyboard is backlit, and the touchpad on the laptop is decently sized and aligned to the left. The speakers powered by THX are also good.
Overall, Gateway 15 is a great option for those looking for some serious gaming performance from their laptops, especially for 1080p gaming. The specs it provides at this price are simply unbeatable, with the only caveat being you can get it for under $400 only at Microcenter stores, which are not many when compared to say Walmart or Best Buy in US.
2. HP 15z-fc000 15-inch Laptop
Best Option For Online Shoppers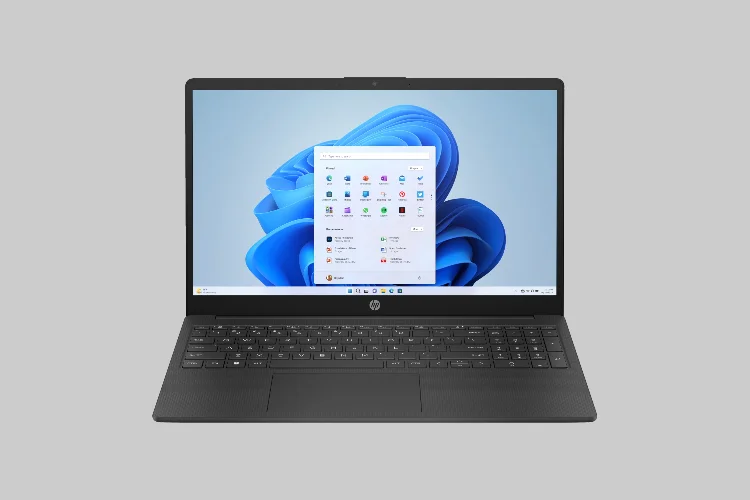 SPECIFICATIONS:
Processor: AMD Ryzen 5 7530U (6 Cores, Turbo up to 4.5 GHz)
Graphics: AMD Radeon integrated
RAM: 8GB DDR4 3200 MHz (Upgradeable)
Storage: 128GB SSD (Upgradeable)
Display: 15.6-inch Full HD IPS anti-glare (250 nits)
Weight: 3.5 lb
BEST PRICE RETAILERS:
PROS:
Powerful performance
Portable
Great battery life
Upgradeable RAM and storage
CONS:
Build quality can be better
No keyboard backlighting
If you're looking for a great overall laptop for gaming under a budget of $400 that can be bought online or at other retailers easily, look no further than the HP Laptop 15z-fc000. Powered by an efficient AMD CPU with capable Radeon integrated graphics, this laptop doesn't disappoint when it comes to casual gaming.
The laptop is built out of plastic, which is common among laptops in this price category. What's not so common, though, is the high amount of flex near the keyboard and touchpad area. You might want to treat your laptop delicately because the build quality, although not bad, is not very stellar either. The laptop is light, weighing 3.5 pounds. This makes it easy to carry around.
You can upgrade its 15.6-inch display to 1080p from 1366 by 768 on the base configuration for $30, which we totally recommend doing as it would deliver a more enjoyable gaming experience. But it has a peak brightness of 250 nits only, meaning it's only good for indoor use.
In terms of performance, the HP 15z is powered by a six-core AMD Ryzen 5 7530U processor with integrated AMD Radeon graphics. This processor can handle light 1080p gaming like a breeze. Furthermore, it has 8GB of DDR4 RAM and 128GB SSD storage. The inbuilt storage is less, but both storage and RAM are upgradeable on it, so you can increase it further if needed. The battery life is also excellent, providing between 7-8 hours of use on full charge—all thanks to its AMD processor's efficiency.
Its keyboard does not have backlighting, and the typing experience is also a little below average, primarily due to the flex near the keyboard area and low responsiveness. On the other hand, the touchpad is decently sized and is good and responsive. The dual speakers on the laptop are also decent and sound crisp.
Overall, the HP laptop only faces two challenges: the sub-par build quality and a lack of keyboard backlighting. But when it comes to performance, it left no stone unturned. With its powerful processor and decent display, it delivers a smooth gaming experience even in titles like GTA 5, which not every budget $400 gaming laptop can run!
3. MSI Modern 15
Runner-up Pick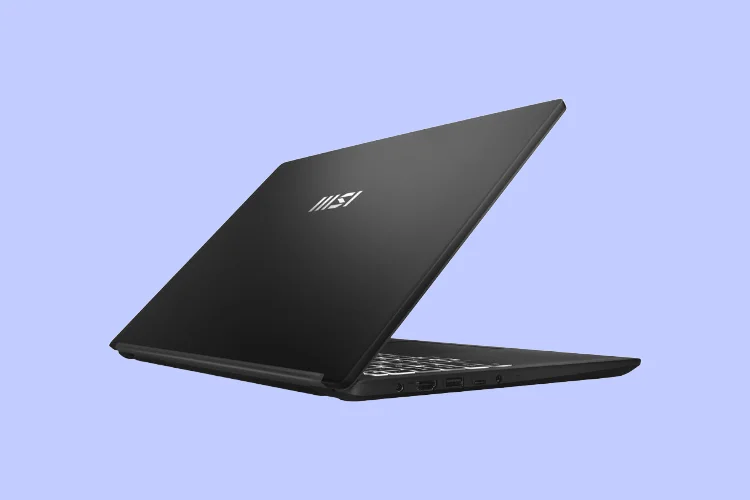 SPECIFICATIONS:
Processor: 12th Generation Intel Core i3-1215U (6 Cores, Up to 4.4 GHz)
Graphics: Intel UHD integrated
RAM: 8GB DDR4
Storage: 512GB SSD
Display: 15.6-inch Full HD IPS with thin bezels
Weight: 3.8 lb
BEST PRICE RETAILERS:
PROS:
Sleek minimal looking design
Powerful and latest Intel processor
Roomy SSD storage to store multiple games
Bright 1080p display
Comfortable backlit keyboard with great layout
CONS:
Battery lasts only 5 hours
The MSI Modern 15 is another great option for those looking for a great overall everyday gaming laptop on a budget. The laptop packs in a great processor and offers double the storage space than other gaming laptops under $400.
Although MSI has created this laptop with a focus on business and productivity, it also delivers a reliable performance for casual gaming.
The design of the laptop is minimal, with a clean black exterior and just an MSI logo on the back of the lid. The laptop is built out of plastic, but the build quality is exceptionally good. The laptop feels sturdy, and it's also portable at 3.7 pounds.
The 15.6-inch IPS display of the laptop has a 1080p resolution on the base model itself, unlike the HP 15z. The bezels are thin on the sides and the top and slightly thicker at the bottom to fit in an MSI logo. The peak brightness of the display stands at around 300 nits, which is also better than average in this price range.
Powered by a 12th Gen Intel Core i3-1215U processor, the laptop packs in enough power to play games like Minecraft, Roblox, etc. and it also won't get heated up even after gaming for prolonged periods. The laptop comes with 8GB RAM and 512GB SSD storage. Considering that most laptops in this price range offer only 256GB of storage, it's quite impressive that this one offers twice the storage at the same price. Moreover, it has all the essential ports like USB Type-A, Type-C, HDMI, and a fast microSD reader as well.
The full-size keyboard on the laptop is backlit and it is one of the finest keyboards you can get at this price. It has a perfect layout and nice key travel for comfortable typing and gaming. The touchpad is also decently big, and the clicks feel nice.
Overall, the MSI Modern 15 is a great all-round option for those looking for powerful gaming performance with lots of storage to store the games.
4. HP Pavilion 15z-eh300
Best Premium Pick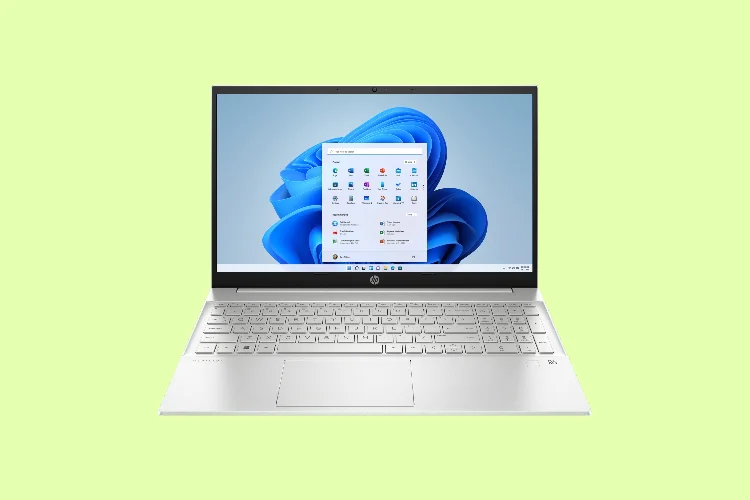 SPECIFICATIONS:
Processor: AMD Ryzen 5 7530U 6 Core CPU (12 Threads, up to 4.5 GHz)
Graphics: AMD Radeon integrated
RAM: 8GB DDR4 3200 MHz (4×2, upgradeable)
Storage: 256GB NVMe M.2 SSD
Display: 15.6-inch BrightView Full HD IPS (250 nits)
Weight: 3.8 lb
BEST PRICE RETAILERS:
PROS:
Attractive, premium design
Lightweight and easy to carry
Powerful hexa-core AMD CPU that handles games well
Ability to upgrade RAM and storage later
Backlit keyboard with dedicated number pad
Large and responsive touchpad
CONS:
Half-sized arrow keys on keyboard can be uncomfortable while gaming
The HP Pavilion 15z is the perfect laptop for you if you're looking for a premium and professional-looking laptop under $400 capable of handling games.
The design of the laptop is ecstatic and undeniably premium with a plastic display lid and a metal chassis. Finished in a shiny silver color, it does not at all look or feel in hands like a budget notebook. It weighs 3.9 pounds, which is right under the ballpark of what we would call a "portable notebook." As far as build quality goes, there is a slight amount of flex near the keyboard area, but that's all. Other parts feel sturdy and very well put together.
Powered by the latest AMD Ryzen 5 7530U processor with six cores, the laptop has enough power to handle most light games easily. It has 8GB of DDR4 RAM and 256GB SSD, which is decent for the price, and they are upgradeable, so in the future, you can eke out even more performance out of this machine.
Its keyboard is a nice, chiclet-style with a dedicated number pad, and it has two levels of backlighting. However, its half-sized top and bottom arrow keys are a bit uncomfortable. Overall, typing on the keyboard is a pleasant experience. The keys are responsive, and the feedback is nice. The glass touchpad is large and responsive, and its clicks are satisfying.
Overall, the HP Pavilion 15z is one of the most premium looking laptops you can buy at this price with powerful hardware that would easily allow casual gaming.
5. HP 17z-cp300 17-inch Gaming Laptop
For Big Screen Gaming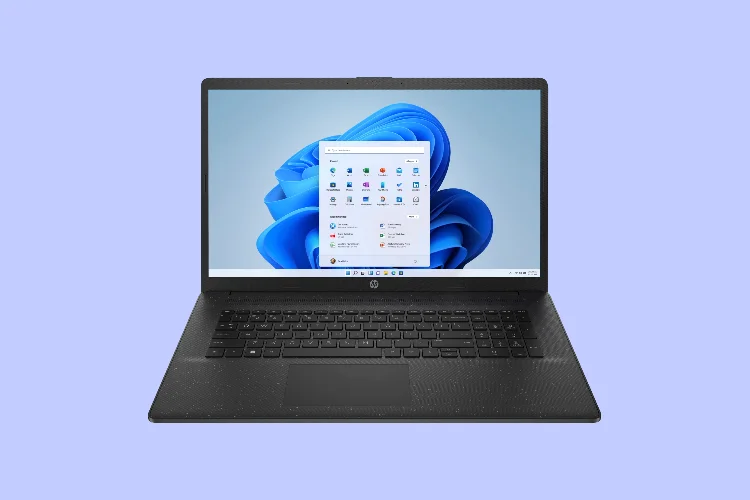 SPECIFICATIONS:
Processor: AMD Ryzen 5 7530U 6 Core 12 Thread CPU with up to 4.5 GHz clock frequency
Graphics: AMD Radeon integrated GPU
RAM: 8GB DDR4 3200 MHz (Upgradeable)
Storage: 256GB SSD (Upgradeable)
Display: 17.3 Full HD IPS Anti-Glare Screen (with 250 nits peak brightness)
Weight: 4.5 lb
BEST PRICE RETAILERS:
PROS:
Large 17-inch display great for gaming
Lightweight for a big screen laptop
Latest-gen hexa-core AMD CPU with powerful Radeon integrated graphics
Full-sized comfortable keyboard
Respectable number of I/O options
CONS:
Larger footprint makes it less portable
Big screens are quite important if you're willing to do some serious gaming. The 17-inch HP 17z has exactly that.
The laptop has a plastic build and comes in two color variants: Black and Silver. The laptop weighs just 4.6 pounds, which is not at all bulky for a 17-inch laptop.
The display on the laptop is a big IPS panel with a resolution of 1600 x 900 pixels and a peak brightness of 250 nits, which is bright for indoor usage, although not suitable for outdoors.
The laptop has the same capable AMD Ryzen 5 7530U six-core processor with AMD Radeon Graphics as the most other best gaming laptops under $400 we talked about earlier. And it is paired with 8GB of DDR4 RAM and 128GB of SSD storage on this laptop. Now, the storage that you get out of the box on this laptop is low, but its core specs — a powerful hexa-core CPU and 8GB DDR4 RAM make it a capable gaming laptop. Moreover, both its RAM and storage drive are upgradeable, so there's nothing to worry about.
The full-size chiclet keyboard with numpad is spacious and feels nice to type on. But if you want backlit keys, it costs extra. The touchpad is also decently sized and supports multi-finger gestures.
Overall, the HP 17z is the best 17-inch laptop you can buy in this price range, with a decently powerful processor and integrated graphics. If you prefer a big screen for playing games and don't mind a little bulkier design, you should get this laptop.
6. Dell Inspiron 15
The Best Value for Money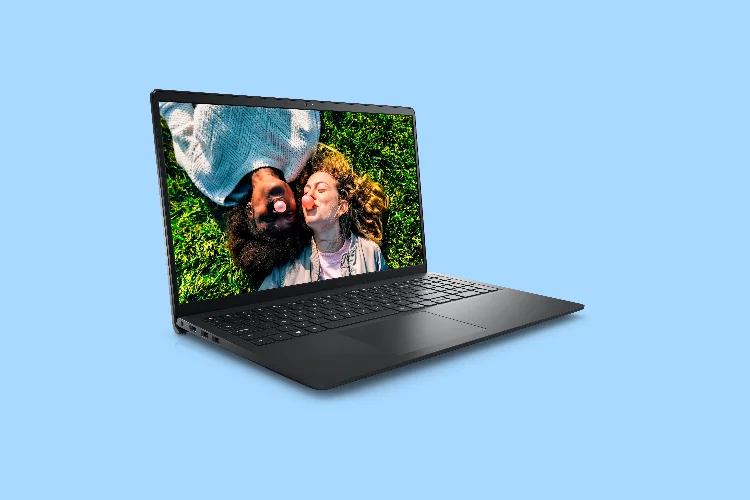 SPECIFICATIONS:
Processor: AMD Ryzen 5 5500U 6-Cores (12 Threads, Turbo up to 4 GHz)
Graphics: AMD Radeon integrated on chip
RAM: 8GB DDR4 (and one slot vacant)
Storage: 512GB SSD
Display: 15.6-inch FHD LED-backlit 120Hz (250 nit)
Weight: 3.7 lb
BEST PRICE RETAILERS:
PROS:
Best-in-class 1080p 120Hz display for smooth gaming
Capable AMD Ryzen 5 processor for gaming and other demanding tasks
Comfortable full-sized keyboard
Sturdy plastic build feels solid
Excellent value for money
CONS:
The processor is capable but it's not latest generation
Speakers lack bass
The Dell Inspiron 15 delivers the maximum value for money spent with its strong combination of features, headlined by a latest-gen AMD Ryzen 5 processor.
Constructed from plastic, common in this price tier, the Inspiron 15 still feels sturdy and solid during use. It remains lightweight at 3.7 pounds for on-the-go portability.
Its display is the best you can get in this price range, especially for gaming because it has a 15.6-inch IPS 1080p display with 120Hz refresh rate. So, gaming on this laptop is going to be ultrasmooth. But its 250-nit peak brightness means you would not be able to use the laptop comfortably in too much lighting.
Powered by an AMD Ryzen 5 5500U processor, the Inspiron 15 can keep up with demanding tasks and casual gaming. Though not the latest Ryzen chip available, the 5000 series CPU still holds its own for the price. The 8GB RAM and 256GB SSD add capable multitasking and storage capabilities.
Typing on the full-sized keyboard feels comfortable, though it lacks backlighting. The responsive touchpad provides a smooth experience for gestures and navigation. Audio from the speakers sounds loud and crisp, but bass is limited.
Overall, the Inspiron 15 focuses on the features that matter – a capable AMD processor, sufficient RAM and storage, and a high refresh rate 1080p display – for an excellent value-focused gaming laptop.
DEAL ALERT: Dell Inspiron 15 with 12th Gen i5 processor/ 8GB RAM/ 256GB SSD for $429 at Dell
At the time when I was writing this guide, my colleague Maxim reached out to me and informed me of this amazing deal currently going on at Dell's online store. You can get the Inspiron 15's Intel variant with the 12th generation Core i5-1235U processor, which has 10-cores and Iris Xe integrated graphics. Paired with the 8GB of RAM, 256GB SSD and the same 1080p 15.6-inch FHD 120Hz display, it makes up for an excellent budget gaming notebook that can run even games like COD on low settings! So, grab this deal while it's available. | Check current price
7. Lenovo ThinkPad L13 Gen 2
Best For Business and Gaming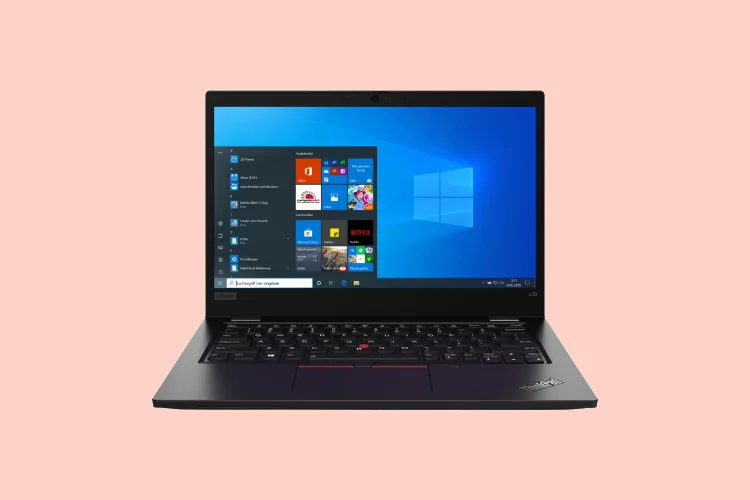 SPECIFICATIONS:
Processor: AMD Ryzen 5 PRO 5650U Hexa-Core CPU w/ up to 4.2 GHz
Graphics: AMD Radeon integrated
RAM: 8GB DDR4 3200MHz
Storage: 512GB SSD
Display: 13.3-inch Full HD IPS Anti-Glare LED-backlit (250 nits)
Weight: 3.0 lb
BEST PRICE RETAILERS:
PROS:
Professional, durable magnesium-aluminum design
Highly portable at just 3 pounds
Capable Ryzen 5 PRO processor handles daily tasks and light gaming
Comfortable, responsive ThinkPad keyboard
Accurate touchpad with smooth navigation
CONS:
Though the 13-inch display is crisp its smaller size might not make it best for gaming
Non-upgradeable RAM
If you are shopping for a work focused notebook, our guide on the best laptops overall under $400 has a lot more options for you to look at. But if you are looking for a laptop that strikes an ideal balance between business and gaming needs in a portable package then this Lenovo ThinkPad L13 Gen 2 is the one for you.
With its understated magnesium-aluminum alloy design, the L13 Gen 2 maintains a professional aesthetic for the office. Despite weighing just 3 pounds, the durable construction shows no flex when handled.
The 13-inch display hits a sweet spot between screen real estate and compactness. While its small size isn't the most ideal for gaming, the FHD resolution and 250 nits brightness deliver crisp detail and a decent overall gaming experience.
Powered by a Ryzen 5 PRO 5650U processor, the L13 Gen 2 can tackle everyday business-related tasks and light gaming with ease. It also comes with Windows 11 Pro providing more business-oriented features than the standard Home edition. With 8GB RAM and a 512GB SSD, your multitasking and storage needs are also very well managed.
Typing on the keyboard feels responsive and comfortable – just as you would expect from a ThinkPad. The touchpad also provides a smooth navigation experience. The speakers sound slightly muffled, but get the job done for a 13-inch laptop at this price point.
Overall, the Lenovo ThinkPad L13 Gen 2 stands out as a premium portable laptop that can shift seamlessly between work and play. For those seeking a versatile thin-and-light gaming laptop under $400, it hits the mark.
8. HP 14t-ep000
What A Bit More Money Gets You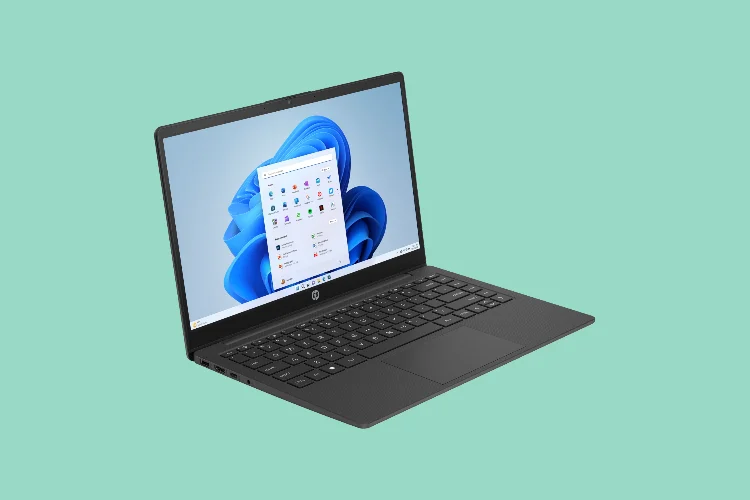 SPECIFICATIONS:
Processor: 13th Generation Intel Core i5-1335U (10 Cores, 12 Threads, up to 4.6 GHz)
Graphics: Intel Iris Xe integrated
RAM: 8GB DDR4 (2 x 4GB, Upgradeable)
Storage: 256GB PCIe NVMe SSD
Display: 14-inch FHD anti-glare 250 nits
Weight: 3 lb
BEST PRICE RETAILERS:
PROS:
8GB RAM and latest 13th Gen Intel i5 CPU handle mid-range games smoothly
Sturdy plastic build with stable hinge
14-inch screen strikes balance between mobility and viewing
Comfortable backlit keyboard
Terrific value for the price
If you're willing to stretch your budget a bit more, you can go for the HP 14t-ep000. This 14-inch notebook packs some great specs for the price that you may not want to miss. For one, it comes with the latest 13th Generation Intel Core i5 processor, with integrated Iris Xe graphics, which is better than all the other laptops in this list when it comes to gaming performance.
The laptop has a plastic build, but the build quality isn't bad by any means. The hinge is sturdy and stable, and thankfully display has no signs of wobble, unlike HP's infamous Omen series laptops. The laptop weighs just 3 pounds, which makes it an extremely portable device.
The 14-inch display of the laptop is neither too small for gaming nor too big for portability. It's just the right size for a person looking for a good portable gaming laptop. The resolution of the display stands at 1920 x 1080 pixels, which is good and enough to have a great gaming experience.
The Intel Core i5-1355U processor, coupled with 8GB of DDR4 RAM, is simply great for mid-end games like Forza Horizon 5, GTA 5, COD etc. out there. It can easily handle these games at impressive frame rates for prolonged periods of time.
Overall, this laptop is a great option if you are willing to splurge to get a massive jump in performance in return.
Related Guides:
Expert Tips: How to Find Right Laptops Under $400 with Gaming in Mind
To buy the best budget gaming laptop in this price range you need to understand which specs are most important for gaming. As mentioned earlier $400 would not get you a laptop with dedicated GPU, so you'll have to rely on processor's integrated graphics for your gaming. And the integrated graphics uses your laptop's RAM as graphics memory. So, your laptop's processor and RAM are the most important specs to check when shopping for a gaming laptop in this price range.
But what should you check in the processor and RAM, and are there any other things you should look for? Below is the detailed buying guide that would ensure you're buying the right budget gaming laptop if you are doing your own research.
Prioritize the Processor
The processor (CPU) has a major impact on gaming performance. Focus your search on laptops with the latest generation 7000 series AMD Ryzen 5/7 or 13th Gen Intel Core i3/i5 processors. These chips have stronger integrated graphics than older or entry-level Celeron/Pentium processors that can handle casual gaming easily.
Aim for at Least 8GB of RAM
Gaming requires more memory to quickly access game assets and data. It's particularly important to check if the laptop allows RAM upgrades if starting with only 4GB. 8GB is ideal for smoothly running games on budget laptops. Going with less RAM to cut costs can negatively impact gaming.
SSD Storage is a Must
Solid state drives greatly improve game loading times and performance compared to traditional hard disk drives. SSD prices have dropped, making 256GB SSD storage viable on sub-$400 laptops. Prioritize an SSD over a large HDD even if it means less storage. SSD is upgradeable on most laptops. And you can always supplement it with external hard drives if required.
Check the Display Resolution
A 1080p display provides sharper image quality for gaming compared to 720p screens. Visuals really pop at 1920 x 1080 resolution. For casual gaming, 720p is passable, but 1080p should be the target. Also look for bright, color accurate displays around 250+ nits.
Consider Heat Management
Laptops can run hot while gaming. Research if the laptop mentions heat management features like cooling fans, heat pipes, or vent placement. This helps dissipate heat away from components to avoid thermal throttling which reduces performance.
Know Which Games You'll Play
Match the laptop's capabilities to the games you want to play. Check the minimum system requirements for target games and ensure the specs line up. Focus on less demanding titles and esports gaming for budget models. The latest AAA games require more expensive laptops.
Consider Battery Life
Gaming drains battery faster than typical use. For frequent gaming on the go, target laptops with over 4 hours of general battery life. Removable batteries are also beneficial for swapping spares during long play sessions away from power outlets.
♻️Explore Used/Refurb Deals
Expanding options to certified refurbished models and used marketplaces like eBay or Amazon Warehouse can land better performing laptops at the $400 price point. Just ensure refurb units have a return policy in case of issues.
Conclusion
At a budget of $400, there are quite a lot of laptops available, but most of them aren't suitable for gaming. Gaming requires powerful hardware, and most laptops in this price range have just entry-level specs.
So, you need to be well informed about laptop specs and carefully select the laptop based on your gaming needs when shopping for a gaming laptop in this price range.
We have helped a lot of budget laptop shoppers in finding the best laptop for their needs, so we know and understand the needs of people shopping for a budget gaming laptop quite well.
So, based on the priorities of budget gamers, we chose the laptops mentioned above that we think would best satisfy their needs.
The Lenovo ThinkPad L13 Gen 2, for example, was the best laptop we could find for a person looking for a budget laptop that can handle casual gaming but can also double as a work notebook. We also tried to understand the needs of the consumers who may want the best balance of features possible, hence our recommendation for Gateway 15 as our top pick.
In the end, it all comes down to selecting the right laptop for your individual usage – whether prioritizing portability, maximizing gaming capabilities or simply seeking solid performance at a reasonable price.
Though demanding tasks like gaming require a powerful and expensive machine, the models we covered above prove you can still get a capable laptop without breaking the bank.
Still unsure which budget gaming laptop is the best fit for you?
Don't hesitate to leave a comment with any questions. You can also get customized recommendations by providing your laptop requirements on our Expert Laptop Advice page – our experts will suggest the ideal model to match your needs.
Advertisement