If you haven't been living in a cave for the past decade, you'd know how the use of personal computers has evolved over the years. With giant PCs (which took up more than half of your desk space) almost turning obsolete, the tech market is flooding with range of powerful and small 10 and 11 inch mini laptops which might be just the kind of machines this generation needs.
Now that I have acknowledged the significance of small laptops, I might just add that the evolution of laptops is continuously pushing towards more sleek, slim and power-efficient designs. At some point you might have felt the need to have a feather light, compact laptop that you could carry around without having to worry about the 'extra baggage'. The one which doesn't urge you to stay confined in a single place just because traveling or moving around with a bulky laptop is too much work.
Advertisement
If you are even slightly convinced with the idea that I am trying to put forward, then here is the full-fledged laptop buying guide to buy the best small laptops which will surely help you buy the best 10 or 11 inch mini laptop for yourself.
But before we proceed with the list of top picks, I'd like to give you an overview on the overall performance and features that the small form factor 10 and 11 inch laptops offer (or lack) so that you know what to expect from them.
Are 11 inch (And Smaller) Laptops Right for Your Needs?
The small-sized 10 and 11-inch laptops are undoubtedly highly portable, but they aren't made for power users.
You can do everyday computing tasks like web surfing, editing documents, watching YouTube or Netflix, and likes, but you cannot play games or do photo editing or video editing work on these mini laptops because most 10 and 11-inch laptops are powered by Intel Celeron or Pentium or AMD's Athlon processors. These are very low-powered processors suitable for Netbooks and Chromebooks categories of laptops.
Hence, the mini laptops with 11″ or smaller displays aren't capable enough to handle the most intense and demanding tasks.
Apart from low-powered CPUs, these 10 and 11-inch mini laptops also lack behind in offering sufficient amount of storage for most users' requirements. Most laptops of this size offer 32 or 64GB of eMMC storage, which might be sufficient for a Chromebook since most apps and files in Chrome OS are stored on the cloud, but for Windows laptops, it's highly insufficient.
Also not to mention, with an overall small form factor, you also get a smaller display for work or consuming media, crammed keyboards, and fewer ports.
With that said, all these trade-offs are worth it if portability is your utmost priority. The mini 10 and 11-inch laptops, on average, weigh around 2.5 pounds and is only slightly bigger than a standard-size notebook (~11x8x0.65 inches), making them extremely lightweight and small sized. 
And while they aren't powerful enough to handle heavy workloads, they offer decent performance for everyday computing and have long battery life. And as far as their low storage is concerned, you can use cloud storage or expand the storage capacity by inserting a memory card, as most mini laptops have an SD card slot.
So, if you're looking for a laptop for basic computing tasks that is easy to carry around and work on the go, then yes, 10 and 11 inch laptops will be a perfect choice for you. You can proceed with the list of our recommended best small 10 and 11 inch mini laptops below.
If you're looking for a performance-based small laptop, then I would recommend you to check out our guides on 13 inch laptops and 14 inch laptops, where you'll find all the best high-performance compact machines. Also, have a look at our guides on the laptops powered by Intel i3 processor and laptops powered by Intel i5 processor. You'll find many high-performance ultraportable laptops there as well.
Best Mini Laptops (10 and 11 inches) – Top Picks
1. Asus VivoBook L210 11″ –

The Best Small Windows Laptop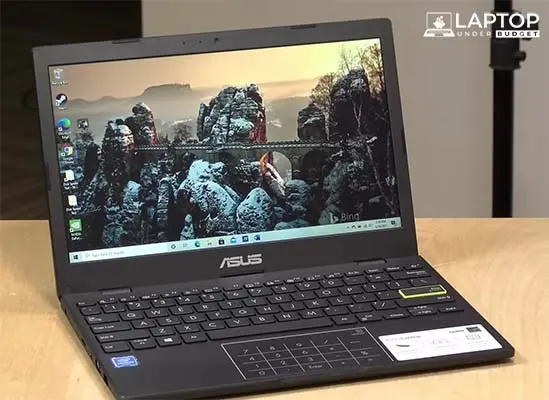 PROS:
The 180-degree screen is excellent
Intuitive touchpad that converts into Numpad
Good ports selection
Lightweight design
Battery life is quite good
Storage is upgradeable with SSD
CONS:
128GB storage might be too low for some people
Low-resolution screen and not enough brightness to use outdoors
The Asus VivoBook Go 11″ is one of our favorite budget Windows laptops. It is highly portable weighing only 2.3 pounds and offers decent performance for everyday tasks and has some pretty nifty features which we will talk about in a bit.
Its dual-core Intel Celeron N4020 processor doesn't top any benchmarks but is powerful enough to get you through basic tasks like web browsing, Microsoft Office, Video conferencing, etc. Its 4GB RAM is good enough for light multitasking, and 128GB storage capacity is also decent for a Windows laptop and would allow you to save all your files on your laptop.
As mentioned earlier, it's an 11-inch laptop, so it features an 11.6-inch display with a 16:9 aspect ratio. It is a good display that produces vivid colors, but its 1366 by 768 resolution is a bit disappointing.
Its keyboard, however, is excellent for a small laptop. It is extended right toward the edges for a complete layout, and as a result, its keys are also large enough with enough space in between to type comfortably on it.
The port selection is also pretty good, with USB 3.2 Gen 1 Type-C, USB 3.2 Gen 1 Type-A, and an HDMI port. All of this has been packaged in a sleek chassis that looks much more premium than its price.
Asus is known for making some bold choices in its laptop designs, and this VivoBook Go 11 adopts more of a smart design than a bold one. You can move its screen back to 180-degree to lay the laptop flat, which is quite helpful in some scenarios. It becomes easier to use the laptop when in a standing position and makes screen sharing easy.
Asus has one more unique feature up its sleeve, and that is its touchpad. As it's not possible to fit the keyboard with Numpad on small laptops, with a single touch, you can turn its touchpad into the Numpad. We think this is a very smart way to provide the accessibility of Numpad on 11-inch laptops.
For the asking price of below $200, the Asus VivoBook Go 11 offers quite a lot. While performance is not its strongest suites, overall, it's a very well-rounded package, and with up to 12 hours of long battery life, it is the best 11-inch Windows laptop you can buy right now.
Read our full Asus VivoBook Go 11 L210MA Review
Hardware Specifications of Asus VivoBook Go L210MA-DS04 11-inch Laptop:
| | |
| --- | --- |
| Processor | Intel Celeron N4020 Dual-Core 1.1 GHz Processor (Turbo up to 2.8 GHz) |
| RAM | 4GB DDR4 RAM |
| Storage | 128GB eMMC |
| Graphics | Intel UHD Graphics |
| Display | 11.6 Inch HD LED-backlit Anti-Glare Display (200-nits) |
| Operating System | Windows 11 Home in S mode |
| Battery Life | Up to 11 hours |
| Weight | 2.3 lbs |
2. Lenovo Chromebook Duet 3 11 –

Mini Laptop with Detachable Keyboard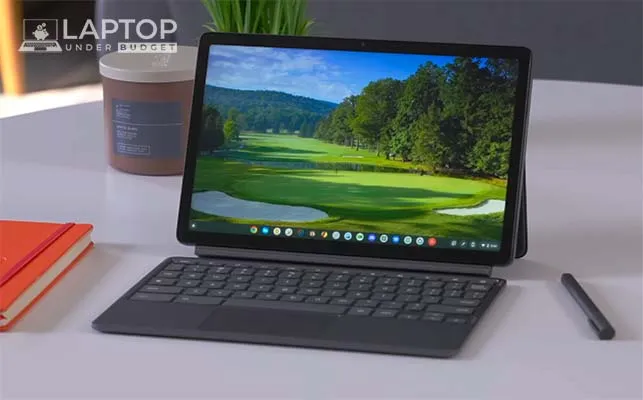 PROS:
Excellent usability
Bright & sharp display
Very lightweight and portable
Amazing battery life
Strong productivity performance
Keyboard included in the box at no extra cost
CONS:
Limited ports
Stylus is not included
A laptop and tablet in one, aka 2-in-1 laptops, are great for the mobile lifestyle as they have a touchscreen to conveniently finish basic tasks on the go. However, the Lenovo Chromebook Duet 3 isn't a 2 in 1 laptop with a 360-degree rotatable screen. It's essentially an 11-inch Chrome OS tablet that comes with a detachable keyboard.
You can conveniently take it wherever you go and, in the commute, use it as a tablet, and when you reach the coffee shop, you can attach its keyboard to use for writing just like a normal laptop.
Being able to turn your tablet into a laptop and back into the tablet when needed so quickly and easily is what makes the Duet 3 so appealing.
The Duet 3 also features a mesmerizing 10.9 inch 2K touchscreen display. It gets plenty bright, so you'll have no problem using it outdoors, and the colors also come out very punchy, ensuring you'll have the best experience while watching YouTube or binge-watching Netflix on it. You can also use its touchscreen to write or draw sketches using the stylus.
But what it has inside matters the most and powering the Lenovo Chromebook Duet 3 is the Qualcomm Snapdragon 7c Gen 2. It is a really fast SoC and delivers up to 60% more performance than Intel counterparts, such as the Celeron N4020. Not only do you get fast processing but excellent efficiency as well. So, you can keep using the Duet 3 for hours before needing to charge it again. For memory and storage, you get the option to choose up to 8GB RAM and 128GB of eMMC storage, both plenty for Chrome OS. You can expect a buttery smooth multitasking experience on it, especially if you opt for the variant with 8GB RAM.
Its detachable keyboard is also quite great to type on, and surprisingly, it's also spill-resistant. However, it provides only two USB-C ports, which will require a dongle to connect your additional accessories, and it also does not have a 3.5mm audio jack, forcing you to go wireless for headphones.
But we think this is still a very good Chromebook as it is highly versatile, and its performance, screen, and battery life are also fantastic. If you are looking for a small, lightweight device that is convenient for travel and working on the go, then you can't go wrong with this Lenovo Chromebook Duet 3 11″ mini 2 in 1 laptop for under $400.
Hardware Specifications of Lenovo Chromebook Duet 3 11:
| | |
| --- | --- |
| Processor | Qualcomm Snapdragon 7c Gen 2 (8-cores, up to 2.5 GHz) |
| RAM | 8GB LPDDR4x RAM |
| Storage | 128GB eMMC |
| Graphics | Qualcomm Adreno (integrated on chip) |
| Display | 10.9 inch 2K IPS Touchscreen (2000 x 1200, 400 nits) |
| Operating System | Chrome OS |
| Battery Life | Up to 12 hours |
| Weight | 1.1 lbs |
3. Asus BR1100FKA 11 inch 2 in 1 Laptop –

Best Small Laptop For Students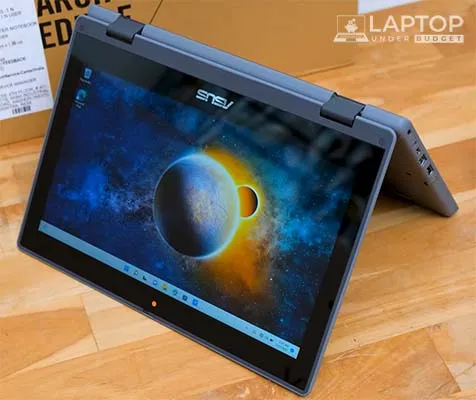 PROS:
Strong 360-degree hinge
Multi-touch and stylus support
Military grade durability
Solid performance with latest Intel Celeron processor
Good connectivity
Comes with stylus in the box
CONS:
Bezels are quite big
Storage is less for mainstream work use
Life as a student is often full of haste. And while moving between classes with a laptop in hand, many times, students end up accidentally bumping their device into the edge of a wall or door while entering the room.
But with the Asus BR1100, you don't have to worry about these kinds of minor accidents as it's a highly durable small laptop with a military standard (MIL-STD) tested chassis. What it means is it has rubber bumpers all around its chassis to protect the laptop, and its keyboard is also spill and tamper resistant.
Everything about this laptop is designed around students. And likewise, its hardware is also perfect for a student's requirements.
It comes with the Intel Celeron N4500, 4GB RAM, and 64 GB storage, which are enough powerful specs for school goers. Mind that, it has the latest generation of Celeron processor and thus offers excellent performance without compromising on the efficiency aspect. It easily handles tasks like web browsing, streaming videos, and creating and editing documents and presentations and it will also be able to handle less demanding games like Roblox, Minecraft, etc.
It also offers an HD screen with a resolution of 1366 by 768. It is not the sharpest display out there, but it gets the job done.
The best thing about the Asus BR1100 is its versatility due to the 360-degree hinge. It allows you to turn your laptop into three different modes tent, tablet, or clamshell. Its display is also multi-touch supported, and it also comes with a stylus to sketch or take notes. You also get a healthy selection of ports on this mini laptop, and with the addition of Wi-Fi 5, you get superb internet speeds.
Overall, it is the best small laptop for students that is portable, powerful, durable, and feature rich.
Hardware Specifications of Asus BR1100FKA-502YT 11 inch Convertible Laptop:
| | |
| --- | --- |
| Processor | Intel Celeron N4500 1.1 GHz Dual-Core Processor (Turbo up to 2.8 GHz) |
| RAM | 4GB DDR4 RAM |
| Storage | 64GB eMMC |
| Graphics | Intel UHD integrated Graphics |
| Display | 11.6 Inch HD Anti-Glare Display with Stylus support (1366 x 768) |
| Operating System | Windows 10 Pro |
| Battery Life | Up to 10 hours |
| Weight | 2.6 lbs |
ALTERNATIVE CHOICE: Asus BR1100CKA 11 inch Laptop (Non-Convertible)
If for any reason you do not want to buy the convertible laptop, the Asus BR1100 is also available in traditional clamshell (non 2 in 1) form factor. It comes with the exact same specs, similar design and features. Its chassis is also MIL-STD test certified and features rubber bumpers on edges and spill resistant keyboard.
It's the exact same laptop, just its display is non-touch and its hinges are standard (cannot go 360-degrees). So, if you prefer traditional laptops over 2 in 1s you can consider the Asus BR1100CKA 11 inch mini laptop. | Check Price on Amazon
4. HP Stream 11 –

Mini Laptop with Windows 11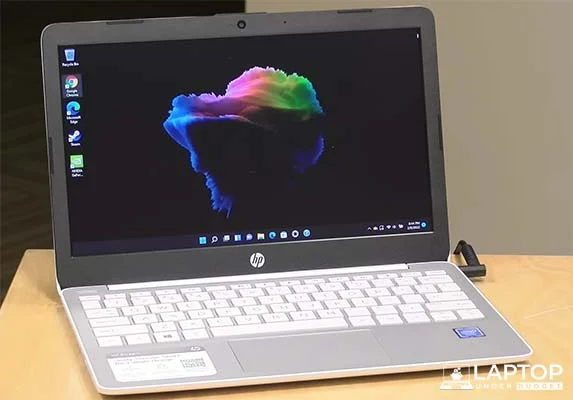 PROS:
The build is pretty sleek looking
Port selection is pretty solid
Very portable and light
Long lasting battery life
Fast boot times
CONS:
Lot of bloatware
Large screen bezels
Another excellent option for those who prefer Windows over Chrome OS, the HP Stream 11 is one of the OG 11 inch laptops that has been around for quite a few years now. This is the latest version of it, which comes with the Intel Celeron N4020 processor, 4GB RAM, and 64GB eMMC. It does not hit the ball out of the park with its performance, but it runs the latest Windows 11 operating system and handles everyday jobs and light gaming smoothly.
Coming to the design, it is available in various color options suiting anyone's taste. It also looks stylish and is a lightweight device weighing under 2.5 pounds! While the bezels around its screen are big, the actual display is decent enough with 11-inch HD anti-glare panel. Also, the keyboard is quite enjoyable for typing, and its trackpad is also of a decent size for a small 11 inch laptop.
Despite its sleek design, it hosts all the required ports on either side of the laptop, and it also has a microSD card reader, which is a must have for these types of mini laptops with low onboard storage.
While we did not like the software experience out of the box on Stream 11 because it came with a lot of apps pre-installed (some useful and some not so), but you can uninstall the apps you don't want at the time of setting it up.
Besides that, the Stream 11 is an excellent affordable mini Windows laptop that is highly portable and suitable for everyone from business users to students or as a common-use computer for home.
It isn't as feature rich as some of the other options in its price range, but it outsells competitors by its renowned reliability which HP has achieved through 7 years of bettering this masterpiece of an ultraportable 11 inch Windows notebook.
Hardware Specifications of HP Stream 11:
| | |
| --- | --- |
| Processor | Intel Celeron N4020 (dual core, up to 2.8 GHz) |
| RAM | 4GB DDR4 RAM |
| Storage | 64GB eMMC |
| Graphics | Intel UHD graphics integrated |
| Display | 11.6 inch HD Anti-Glare Display with 1366 x 768 Resolution |
| Operating System | Windows 11 Home in S Mode |
| Battery Life | Up to 13 Hours |
| Weight | 2.3 lbs |
5. Lenovo IdeaPad 3 11 Chromebook –

Cheapest Small Laptop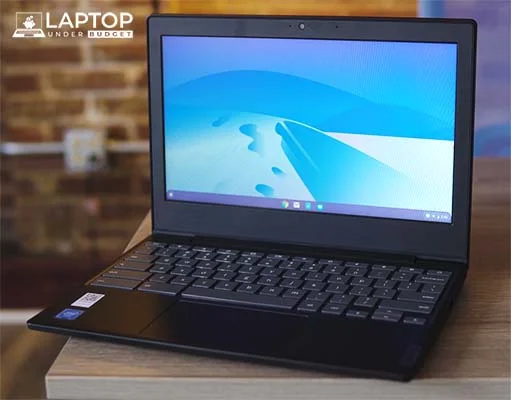 PROS:
Affordable price
Good performance
Battery life is quite good
Decent build quality
Offers a lot of ports
Supports Google Play
CONS:
Display is dim and has large bezels
The Lenovo IdeaPad 3 11 might not be the cheapest mini laptop available in the market right now, as it costs around $100, and there are cheaper options available than that. However, we recommend buying this one because it performs relatively better than other cheap options.
It is a Chromebook, so it runs a very lightweight Chrome OS, which is perfect for cheap mini laptops as they have low-end hardware. And thanks to the reasonably powerful Intel Celeron N4020 processor for a sub-$100 laptop, the performance of this IdeaPad 3 11 Chromebook is very smooth. It's further bettered by the 4GB RAM, which also adds to its multitasking capabilities, and the 64GB eMMC storage will also be adequate for most Chromebook users.
As you might have noticed, despite such a low price tag, the hardware that this Chromebooks offers is still right in line with most other small laptops that cost almost $100 more than it. So, you are not missing out on much for its low-price tag.
Apart from that, the build quality of the IdeaPad 3 11 is also good we'd say, and while it's a bit thicker than other laptops on our list at 0.7″, it's still a highly portable compact machine weighing just 2.4 pounds.
However, the display takes a major toll here as it's quite dim, so you wouldn't be able to work comfortably on it in very bright environments, but everything else, from resolution to colors and contrast, is okay. And while its 2W stereo speakers lack bass, they get loud enough to enjoy watching YouTube on it.
Overall, for the price, you couldn't ask for more from the Lenovo IdeaPad 3 11″ Chromebook, and that's why it is our most recommended laptop to buy if your budget is very limited.
Hardware Specifications of Lenovo IdeaPad 3 11 Chromebook:
| | |
| --- | --- |
| Processor | Intel Celeron N4020 1.1 GHz dual-core processor (burst frequency of up to 2.8 GHz) |
| RAM | 4GB DDR4 RAM |
| Storage | 64GB eMMC |
| Graphics | Integrated Intel UHD |
| Display | 11.6 Inch HD Anti-Glare LED-backlit Display with 1366 x 768 Resolution |
| Operating System | Chrome OS |
| Battery Life | Up to 10 Hours |
| Weight | 2.4 lbs |
6. HP Chromebook 11 Mini Laptop –

Newest 2022 Model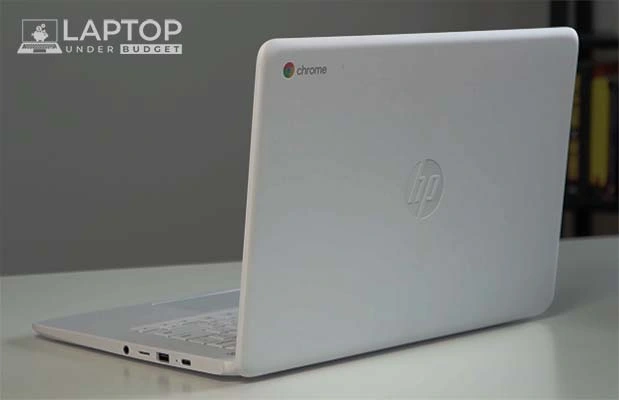 PROS:
Fast processing
Responsive and smooth UI experience
Has a lightweight build
Top of the line battery backup
Comfortable full-size keyboard
1-year hardware warranty
Here's another great Chromebook, and this one is from HP. This new 2022 Chromebook 11 (11a-na0080nr) is their recent refresh to the older Chromebook 11 (11a-na0021nr) model and comes with upgraded specs, better display and speakers, and slightly better battery life.
Unlike most other mini laptops, the Chromebook 11 is powered by a MediaTek MT8183 processor, which is an ARM-based chip. If you don't know, most Android phones are also powered by ARM-based processors.
Since most Chromebooks can now run Android apps, and those android apps are written and optimized for ARM-based devices, this HP Chromebook 11 with the MediaTek processor will be able to run Android apps and games much more efficiently than the Intel-based Chromebooks.
Besides Android apps, running other apps like Google Chrome or using Google's suite of office applications is also pretty smooth on this Chromebook. It has 4GB RAM to handle multitasking, and its 64GB eMMC storage is also sufficient.
Besides outstanding performance, this HP Chromebook 11 also offers a pretty good 11.6-inch display. Although it is still HD (1366 by 768), the colors and peak brightness of the panel are much better than other mini laptops. Its keyboard is also very comfortable, and it's stretched right to the edges to give you a full-size keyboard typing experience. And its trackpad is also equally good, with a smooth tracking surface and gesture support.
While its port selection isn't as varied, offering only one USB-C, one USB-A and 3.5mm audio port, and a microSD card slot, HP has focused more on the design with this Chromebook. That said, it is a very sleek and premium-looking Chromebook, with its sides measuring only 0.6″ and just 2.3 pounds of weight. Its snow-white finish gets dirty pretty quickly, but when clean, it attracts a lot of eyeballs toward it.
All in all, the HP Chromebook 11 is an ARM-based mini laptop that's great for using Android apps on Chrome OS. With its attractive design and sleek build, and long battery life of up to 15 hours, it's very well worth for the price.
Hardware Specifications of HP Chromebook 11 Inch Mini Laptop:
| | |
| --- | --- |
| Processor | MediaTek MT8183 (8 cores, up to 2 GHz) |
| RAM | 4GB LPDDR4x 3200 MHz RAM |
| Storage | 64GB eMMC Storage |
| Graphics | ARM MALI G72 integrated |
| Display | 11.6-inch HD Anti-Glare Display |
| Operating System | Chrome OS |
| Battery Life | Up to 15 Hours |
| Weight | 2.3 lbs |
7. Microsoft Surface Go 3 with Type Cover –

Best Small 2 in 1 with Windows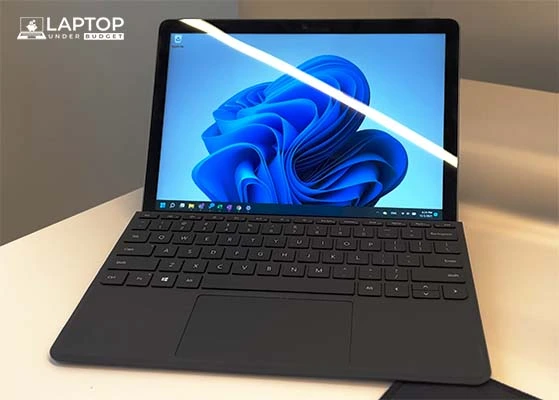 PROS:
Bright & colorful high-res display 
Well-built and highly versatile machine
High precision Surface pen support
Fast dual core Core i3 processor
Comfortable detachable keyboard with backlit keys
High resolution front and rear facing cameras
CONS:
Expensive
Keyboard costs extra
If you are looking for a versatile laptop with the full-fledged Windows operating system, then you cannot get a better small laptop than the Microsoft Surface Go 3. If you remember, the Chromebook Duet 3 (the number 2 laptop on our list), this one is a quite similar to device to it (or may be vice-versa). The Surface Go 3 is a tablet with the 10.5-inch screen running the latest Windows 11 operating system and it supports a detachable keyboard to have the full laptop experience when needed.
However, unlike the Duet 3, the keyboard is not included with the tablet here and the tablet is also much expensive at the starting price of $399. But for the price, you get the excellent all-metal build, and its 10.5-inch display is also a treat for the eyes with full HD resolution, 100% sRGB colors and superb contrast ratio. It also supports high-precision Surface Pen and for protection it has Corning Gorilla Glass on the top.
Coming to the performance, the $399 Surface Go 3 comes powered by the Intel Pentium processor with 4GB RAM and 64GB of eMMC storage. It's good enough for basic users for web browsing, editing documents and light gaming. But if you need more power, then you can also get it with the Intel Core i3 processor, 8GB RAM and 128GB SSD storage, which costs about $600.
To be honest it's very expensive especially for the specs that it offers for $600 and also for such high price tag it also does not include the Type cover (a detachable keyboard).
However, it's a much premium feeling device and its Type cover is also excellent and comes with backlit-enabled keys!
Overall, if budget is not a constraint, the Surface Go 3 with Type cover is a highly versatile Windows running mini laptop and you can also get it with LTE support for fast on-the-go internet connectivity.
Our Recommended Specifications of Microsoft Surface Go 3:
| | |
| --- | --- |
| Processor | Intel Core i3-10100Y (Dual Core, up to 3.9 GHz) |
| RAM | 8GB LPDDR4 RAM |
| Storage | 128GB SSD |
| Graphics | Intel UHD Graphics 615 |
| Display | 10.5-inch Full HD 10-point multi-touch display (with Corning Gorilla Glass Protection) |
| Operating System | Windows 11 |
| Battery Life | Up to 8 Hours |
| Weight | 1.2 lbs |
8. Lenovo Flex 3i 11 Chromebook –

Mini Convertible Laptop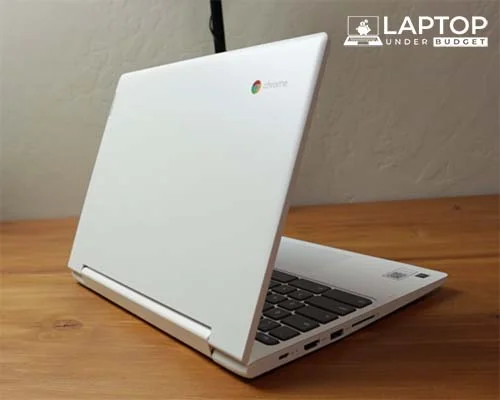 PROS:
Quality IPS display
Strong and smooth hinges for convertibility
Stylish design and good build quality
Fast enough for everyday tasks
Solid battery life
Good value for money
CONS:
Average webcam
Speakers sound okay
Until now, we have talked about the detachable Chromebook and Windows laptop, a convertible laptop for students, but we haven't recommended yet a convertible laptop that's great for business use. Well, here it is, the Lenovo Flex 3i 11, a convertible Chromebook with a professional-looking design, smooth performance, and long battery life.
The Flex 3i 11 is powered by an Intel Celeron N4020 processor, which performs exceptionally well when multitasking with Chrome, Docs, Sheets, Slack, or other work apps that you use. Paired with it is 4GB RAM, which gives this Chromebook enough power to get you through all your everyday tasks, and its 64GB eMMC storage also allows you to keep essential files locally available on the laptop while the rest of them are securely stored in the cloud.
Its 11 inch touchscreen display is also very responsive and great to look at in all lighting conditions, with good peak brightness and color reproduction. Now, if we talk about its design, then the laptop comes finished in a rose gold like color, which Lenovo calls Almond. It looks very good, in my opinion, and it also feels well put together and ready to take on some bumps of travel. With most convertible laptops, hinges often start giving problem after a few years, but Lenovo has mastered the craft of convertibles with their premium Yoga series, and the hinges on the Flex 3i 11 feels both smooth and firm in the right places.
Overall, with decent performance and long battery life, the Lenovo Flex 3i 11 is an excellent 11-inch laptop for work that you can buy to make a statement in your office with its tiny and premium form factor.
Hardware Specifications of Lenovo Chromebook Flex 3i 11:
| | |
| --- | --- |
| Processor | Intel Celeron N4020 Dual Core processor with up to 2.8 GHz burst frequency |
| RAM | 4GB LPDDR4 2400 MHz RAM |
| Storage | 64GB eMMC |
| Graphics | Intel UHD Graphics 600 |
| Display | 11.6 Inch IPS Anti-Glare Touchscreen LED-backlight Display (1366 x 768, 250 nits) |
| Operating System | Chrome OS |
| Battery Life | Up to 10 Hours |
| Weight | 2.6 lbs |
9. Samsung Chromebook 4 11.6 inch Laptop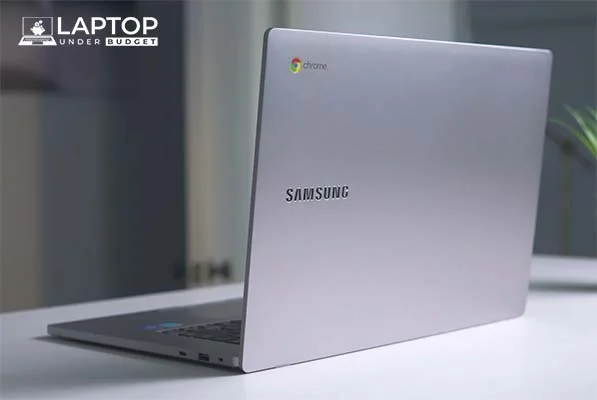 PROS:
Slim and lightweight
Reliable performance for everyday jobs
Battery lasts long enough to leave the charger at home
Decent quality screen
Comfy keyboard for such small laptop
Priced to sell
CONS:
Limited ports
Low built-in storage capacity
Samsung as well all know, is a highly renowned consumer electronics manufacturer, and their laptops, just like their Galaxy smartphones, come with a premium build and stunning display and offer responsive performance.
This Samsung Chromebook 4, as the name suggests, is the 4th generation of the original Samsung Chromebook and is known to offer great performance and strong MIL-STD tested build quality at a highly affordable price tag.
Being a Chromebook, it runs a Chrome OS, which runs very smoothly on the Samsung Chromebook 4 thanks to the Intel Celeron processor inside and the 4GB of RAM. This processor is quite common among mini laptops because it offers responsive performance with basic tasks like web browsing, streaming, and using productivity office apps. At the same time, it's also highly efficient, making this Chromebook last for up to 12 hours on a single charge.
If we talk about its display, then its 11.6-inch display is quite vivid and enough bright, but again, its HD resolution is something we think is low. Though to an untrained eye, it might look sharp and completely okay.
Besides that, it also features a pretty good keyboard, which also happens to be spill-resistant, so you can focus on your work instead of worrying about accidentally spilling your coffee.
So, all in all, it's a fantastic little device that would suit well to both professionals and students. It looks good and built well, performs fast, and lasts long on battery and its display and keyboard are also pretty good.
Though it provides only 32GB of eMMC storage it has microSD card slot to expand its storage up to 128GB!
Hardware Specifications of Samsung Chromebook 4:
| | |
| --- | --- |
| Processor | Intel Celeron N4020 1.1 GHz Dual Core Processor (Turbo up to 2.8 GHz) |
| RAM | 4GB DDR4 RAM |
| Storage | 32GB eMMC Storage (Expandable via microSD card slot) |
| Graphics | Intel UHD Graphics 600 integrated |
| Display | 11.6 Inch HD LED Anti-Glare Display (1366 x 768) |
| Operating System | Chrome OS |
| Battery Life | Up to 12 Hours |
| Weight | 2.6 lbs |
10. Dell Chromebook 3100 11-inch Mini Laptop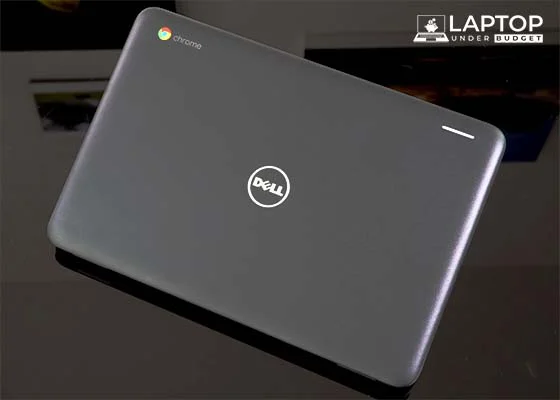 PROS:
Strong build quality with impact resistance
Comfortable spill-resistant keyboard
Fast quad-core processor and enough RAM
Fluid performance with multitasking
Long battery life
CONS:
Storage could be low for some users and there's no SD card slot to expand it
Dell is a leader in the laptop market with laptops ranging from budget to high-end. With their latest Chromebook 3100, it aims to target the student market or people who are strictly on a budget.
There is nothing special about the design of this laptop as it is pretty basic and has huge bezels around the screen. But all of this is overshadowed by the overall experience that this laptop provides for the money.
Under the hood, it comes equipped with an Intel Celeron N4120 Quad-Core CPU and up to 8GB DDR4 RAM. This combination is pretty powerful as the four cores running at a boost speed of 2.6 GHz provide excellent performance and that paired to the higher memory, you can easily run multiple apps without any trouble.
While the performance is pretty adequate, the storage capacity of 64GB eMMC will limit you from keeping all the required files locally on your laptop.
On the display front, you get an 11.6" HD screen with anti-glare technology to reduce glaring. There is also a decent quality webcam that you can use for video calling. The keyboard is great too with island style deck providing comfortable experience and its trackpad is also quite large and smooth to operate.
As the laptop runs on Chrome OS, you don't get any bloatware on it. You get all of the Google apps pre-installed which are useful. The port selection is not the best, but it is good to see a Type-C and 2 USB 3.1 Type-A ports. You can quickly transfer data using these fast ports. It is a very lightweight machine and offers a long battery life.
Overall, if you are looking for an 11-inch mini laptop with 8GB RAM and decently powerful CPU, then the Dell Chromebook 3100 is a formidable pick. 
Hardware Specifications of Dell Chromebook 3100:
| | |
| --- | --- |
| Processor | Intel Celeron N4120 (Quad Core, up to 2.6 GHz) |
| RAM | 8GB RAM |
| Storage | 64GB eMMC |
| Graphics | Intel UHD Graphics 600 |
| Display | 11.6-inch HD Anti-Glare (1366 x 768) |
| Operating System | Chrome OS |
| Battery Life | Up to 10 Hours |
| Weight | 2.8 lbs |
Honorable Mentions:
-> Lenovo ThinkPad 11e Yoga Gen 6
At about $700, the ThinkPad Yoga 11e is expensive and also quite old at this point, but its Intel Core m3 processor is cut above the Celeron processors that most mini laptops come with. Also, the more powerful processor is complemented by the 8GB RAM, and the storage space you get on this laptop is also more than enough, with 256GB of SSD! It runs Windows pretty smoothly and suffices a professional's requirement both for work and travel quite efficaciously. The build quality is also excellent since it's a ThinkPad and Yoga 2 in 1, and so are its display and keyboard. | Check Price on Lenovo
-> Apple MacBook Air 11
MacBooks are made to last and Apple's MacBook Air 11 while being very old at this point, can still be a great option for basic use. It won't support the latest macOS versions, but it would still be able to run web browser with multiple tabs, and Apple's office applications like Pages and Keynote without any issues. Its Intel Core i5 processor with 4GB RAM and high-speed 128GB SSD would run almost everything that your work demands without any issues. Its display and backlit keyboard are also much better than most other small laptops of current date. Apple does not sell or make them anymore so you can't run to Apple Store to get them, but there are plenty of refurbished listing of it on Amazon, Ebay, etc. | Buy Refurbished on Amazon
Frequently Asked Questions about Small Laptops
Which laptop processor is the best among Intel Celeron N4500 vs MediaTek MT8183?
When you consider raw performance, it is more or less the same. But it differs a lot in terms of your usage. The advantage of the MediaTek MT8183 is that is great for mobile apps and offers better battery life. Whereas the Intel Celeron N4500 is good for web apps and Linux. So, select the one that is more suited to your needs. 
Why choose an 11 inch laptop?
The main reason for choosing an 11 inch laptop is its portability and ease of use. It is a lot easier to carry a small laptop with you to a coffee shop or to your university. It basically allows you to be mobile and with the lower wattage CPUs, provides a long battery life. 
What operating system should I go for?
You basically have four operating systems in laptops: Windows, macOS, Chrome OS, and Linux. If you want something that is easier and more friendly to get into then Windows is the most obvious choice. macOS is good for people who are already in the Apple ecosystem. It brings a lot of connectivity if you own other Apple products. If you are someone who likes to use web apps, mobile apps, and games then Chrome OS is the one for you. Linux is not friendly and definitely has a learning curve. It doesn't support some commonly used apps and but for programmers and professionals like server administrators it is a great choice. 
Which of the mini laptops should I buy?
Before making your final decision, it is better to make note of a couple of things. Build, Display, Performance, Storage, Connectivity, and Battery Life are the most important parts of any laptop. You have to prioritize all of these things according to your needs. If you don't care about high performance but want a long battery life, then choose a mini laptop that offers 10 to 12 hours of battery life. It is all according to your personal preference and needs. 

We have explained it all in easy words for all the top small and mini laptops you can buy above.
Should I go for a bigger-screen laptop?
Yes, you can choose a laptop with a bigger screen, but you will lose on the portability factor. You might get much better performance, display, speakers, all of that but it is not easy to carry a 17-inch laptop. Therefore, if you want more of a desktop replacement, only then it is viable to go for a big-screen laptop. 
Conclusion
Getting a portable personal computer is like having a beloved consort, who is reliable, low-maintenance and always available. While staying under budget, finding a laptop of such sort can be quite a struggle in itself. In the listing mentioned above, we have gathered the best small and mini 10 and 11-inch laptops which are highly rated models from well-known manufacturers with qualities like fast processing power and compatibility all confined in a single, small frame.
I hope that the efforts that we put to create this laptop buying guide help you to buy the best small-sized laptop for yourself.
Still can't make up your mind? Don't worry, if you explore our website a bit more you will certainly get a much clearer idea of where you should put your money's worth.
RELATED ARTICLES:
Advertisement